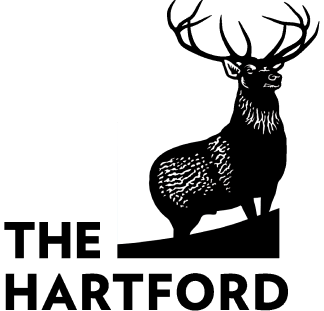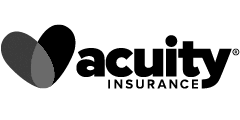 Are you the owner of a trucking fleet? Or do you own and operate one specialty truck? Whether you're an owner-operator looking to insure one truck or an entire fleet, your trucking business must be protected from liability for accidents and the cost of extensive repairs. So before you put the pedal to the metal, make sure you have commercial vehicle insurance for your truck.
If you're feeling overwhelmed about the rising costs or complexity of commercial trucking insurance, you're not alone! Read our comprehensive guide to help you decide what coverage you need, how much it costs, and how to get a free quote from an insurance company.
Type of Commercial Trucks Commonly Insured
We compiled a list of the most common trucks covered below:
Straight Trucks
Box Trucks
Heavy Trucks
Semi Trucks
Pickup Trucks
Garbage Trucks
Flatbed Trucks
Ice Cream Trucks
While not an exhaustive list, it gives you a general guide to the types we cover. If you don't see your truck listed, we likely still offer truck insurance for that type, so reach out!
How does Commercial Truck Insurance Work?
Truck insurance—also referred to as truckers insurance and trucking insurance—is a subset of business insurance, categorized under commercial vehicle insurance, and comprised of various policies to insure your truck. While you don't necessarily need every type of coverage to protect your truck business, per federal regulations, you're required to a least obtain liability coverage in case of accidents or third-party bodily injury (which includes damage to their personal property).
What A Commercial Truck Insurance Policy Should Include
There are many types of commercial truck insurance coverages to choose from. We put together a list and examples of how the coverages can protect your commercial truck.
Insurance Policies Specific to Commercial Vehicles
If you're looking for comprehensive coverage, commercial truck drivers should consider these coverage options:
Motor Truck General Liability Insurance: General liability insurance covers legal defense fees, court costs, and settlements or judgments if a customer sues you. This policy also covers accidents or damage that may happen at your company's place of business.
Bobtail Insurance: Bobtail insurance covers your truck in the instance you are driving it without a trailer attached. Typically, bobtail insurance is for drivers under a permanent lease agreement. For owner-operators under their own authority, bobtail is usually covered under your primary liability policy.
Physical Damage Coverage: The next time one of your trucks is in a collision or faces some sort of theft or vandalism, you've got physical damage insurance to repair the damage.
Trailer Interchange Insurance: If you don't own your trailer, you need trailer interchange insurance to cover physical damage to your truck.
Non-Trucking Liability Insurance: You've got your truck covered for work purposes. But what about those times you might drive your truck when you're not on dispatch? Your rig needs to be covered outside of strict business operations. That's where non-trucking liability comes into play.
Motor Truck Cargo Insurance: Cargo liability is an absolute necessity. It helps truckers cover the value of their cargo from damage, theft, and loss. In addition, it covers debris removal, freight charges, and separate limits. You may need specialized livestock cargo insurance if you haul animals. Another subset of cargo insurance is HAZMAT insurance, which is necessary if you haul hazardous materials.
Fleet Insurance: Fleet insurance covers a motor carrier fleet, and it's usually a more affordable truck insurance option versus insuring each unit individually.
Refrigeration Breakdown: Provides legal liability protection for a loss due to breakdown on heating and refrigeration units.
Permanently Attached Equipment: Offers additional coverage for equipment that is permanently attached to your truck.
Rental Reimbursement with Downtime Coverage: If you're in an accident and your truck is damaged—and you rely on it to make a living—this coverage can pay you a specified amount per day for a specific length of time to help keep you afloat.
Additional Commercial Insurance Options
These are some policies that business owner-operators should consider that aren't necessarily specific to protecting your fleet.
Business Owner's Policy (BOP): A business owner's policy is a bundle of policies that will typically include commercial general liability insurance, property insurance, and other policies that are specific to your industry. Different insurance companies can offer customized coverage in their bundles.
Umbrella Insurance: Lawsuit costs can extend beyond the limits of your liability coverage. An umbrella policy can help cover costs that extend beyond those limits.
Workers' Compensation Insurance: If you have employees, you need workers' compensation. Workers' comp will cover their lost wages and medical payments if they're injured on the job.
How is Commercial Insurance Different from Personal Auto Insurance?
A personal auto insurance policy will cover personal trucks, but trucks used for business have to be insured with a commercial policy. If you get in an accident and only have personal auto coverage, they may not cover anything—so why risk it?
How Much Does Commercial Truck Insurance Cost?
A commercial truck insurance policy is typically comprehensive insurance. Unfortunately, trucking insurance has increased in price over the years. Progressive claims that their national average monthly cost is $640 for specialty truckers and $982 for transport truckers. That cost is simply for primary liability coverage—which is required by law. As you begin to factor in other necessary coverages, the cost will increase.
Each insurance company uses different rating factors to calculate an insurance quote and determine insurance costs. What are those rating factors?
USDOT Authority
Contractural Requirements
Cargo
Operating Radius
Vehicle Type
Gross Vehicle Weight
Driving History
Location
Even years of experience are factored in, with some insurance carriers offering a business experience discount or reduced insurance rates.
Insurance options can be difficult to understand and navigate, but an experienced agent can help you go through your insurance options and help you nail down the best commercial truck insurance for your business.
How Can I Lower my Commercial Truck Insurance Cost?
Many factors that will help cut costs on a truck insurance quote. We have listed a few ways to help you get started with a risk management plan:
Maintain a good driving record (USDOT Operating History)
Set up your payment via electronic funds transfer (EFT)
Opt for a higher deductible or lower coverage limits
Pay your premium in full annually
Insure more than one vehicle
If your driving history is sub-par, consider putting your payment on an EFT. It may seem simple, but slow down and pay close attention to the road. Trucking risks are higher than the average motor vehicle. Having clean driving records is the easiest way to save money on commercial truck insurance—but it isn't the only way. If you are a safe driver or have excess cash, then raising your deductible and paying in full is an easy way to save on commercial truck insurance coverage.
Commercial Truck Insurance Companies
If you're looking to purchase commercial truck insurance, there are a lot of great insurance providers out there. Here are a few of the common providers that we can help you choose from:
Progressive
The Hartford
Nationwide
Owner-Operator Direct
Each company has pros and cons but all offer comprehensive and flexible coverage options for a trucking company.
Get a Free Commercial Vehicle Insurance Quote
To obtain a quote for truck insurance, we will need a few pieces of information from you, including:
Your driving records & commercial driver's license number
Proof of current commercial insurance policy
VIN of each vehicle to be insured
Let us help you find the right insurance plan for your business and keep your mind at ease. At Tivly, our mission is to help medium and small business owners manage risk by finding business insurance quotes at a reasonable price. To get a competitive insurance quote, connect with us using the form above or call us at 1-877-907-5267—one of our specialists will contact you soon.
Related Articles: Tow Truck Insurance, Commercial Auto Insurance
The representative was very efficient and able to provide details about the services that I was purchasing. The representative was very courteous. So far a great buy!
The entire process was very easy....from initial quote to signing the policy. Their rates were very competitive. Thanks for protecting me and my business!
Fast response, ideal solution. Everyone I dealt with was courteous and professional and more than qualified to help me find the right insurance coverage for my company. I would absolutely recommend them to anyone needing commercial insurance.

Aeos Solar, LLC