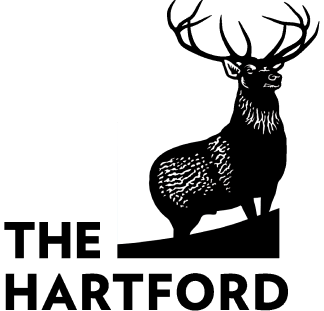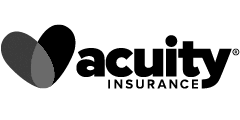 Have you invested in rental property? Or you're moving and have decided to rent your home versus selling it? In either scenario, the insurance you need to protect your investment can be confusing. Whether you're renting out an apartment, a home, an office, or an entire building, you need to think of your home as a business. Read our guide to find out what insurance policies you need, additional coverage to consider, and how much rental insurance can cost for your property.
What is Landlord Insurance?
Landlord insurance is very similar to homeowners insurance in many ways. However, it expands the insurance coverage to protect the owners and the assets of the business. Your landlord insurance policy will cover property damage, liability, and loss of income.
What Does Landlord Insurance Cover?
There are three key coverages you need to make certain are included in your landlord insurance that is not typically covered under homeowners/home insurance:
Landlord Property Damage Protection: If your rental property is damaged or destroyed by a covered loss such as a fire or natural disaster, your insurance covers repairing and/or rebuilding it. It also typically covers property damage from theft, vandalism, or tenant damage.
Loss of Income Provision: A landlord policy will typically carry a loss of income provision. In the event of a fire or loss, the loss of income policy will reimburse you during the rebuilding phase. New landlords often forget this important component while needing the rental income to pay the mortgage. If you depend on the rental income, make sure your landlord policy covers this provision.
Landlord Liability Coverage: A landlord insurance policy will normally carry liability coverage as well. In the event a tenant or third party is injured on your property and sues you, this policy will protect you as the landlord. Your landlord insurance will cover legal costs, medical costs, and pay settlements if necessary.
Additonal Coverage You Can Add to a Policy
Depending on the insurance company, you can add some optional coverage (referred to was riders) to your insurance policy:
Non-occupied dwelling endorsement: This addendum helps cover your rental property if it is currently unoccupied or being repaired.
Building Code Coverage: If damage has been incurred to your property that requires repair, you are often required to bring your building up to code in the process. This may include updating electrical wiring or plumbing. It can be costly, and this coverage helps offset those costs.
Burglary: Homeowners and landlord insurance typically include payment for damage to property, but it doesn't cover the replacement of stolen items. If you're in a high-risk area or own expensive paintings, antiques, etc. you want to add this coverage.
Other structures: additional buildings such as garages, guest houses, pool houses, and even pools can be added to your property coverage at an additional cost.
What Isn't Covered Under Landlord Insurance?
A landlord insurance policy may exclude some of these coverages and required them to be purchased separately.
Renter's Insurance: Your tenant's belongings are not covered by your landlord insurance policy—only your personal property is. You should require tenants to carry their own insurance before renting to them.
Flood Insurance: Floods are often excluded from these policies. If your landlord policy doesn't include it and you're in a flood-prone area, consider adding the coverage.
Earthquake Insurance: Earthquakes are another natural disaster that an insurance company often excludes from coverage. If you live in an area prone to earthquakes, we recommend this coverage to protect your property and assets.
Other Exclusions From Coverage
Negligence: A landlord can be held liable for negligence. You must make sure your property is maintained and eliminate safety hazards. We recommend periodically checking your rental property and fixing anything necessary.
Routine maintenance: It is your responsibility to maintain things such as appliances, furnaces, A/C, etc. If the dishwasher breaks down it falls under general maintenance and it is your responsibility to repair or replace.
Shared spaces: If the homeowner lives in the same home and is renting a room or portion of the home out, any damage or liability typically falls under a homeowner's home insurance—not landlord coverage.
Actual Cash Value vs. Replacement Value
Replacement value is an agreed-upon amount given to you to cover the entire cost of replacing a damaged item or building. Actual cash value (ACV) is the replacement value of an item/property minus depreciation. Make sure you work with your insurance company to choose the correct level of coverage for your rental properties.
Do the work to determine the real cost associated with rebuilding and get estimates from multiple contractors. Underinsuring your home or building can mean you pay the difference if the coverage is not adequate. Make sure you insure the building(s) at full replacement value whenever possible.
Am I required to Obtain Landlord Insurance?
Landlord insurance is not typically legally required for rental properties. However, if you don't have thousands of dollars to replace a damaged home or pay for possible lawsuits in case of bodily injury it is wise to invest in the proper insurance protection.
In some areas, landlord insurance is required if you're renting out a home or apartment for longer than 6 months at a time. Check with a local agent to help determine if it's necessary to obtain a landlord policy.
Important Note for Airbnb Renters
If you frequently rent out your home or a room on Airbnb or similar platforms, it is considered a business or rental property. You will need to obtain a landlord insurance policy through your insurance company versus a simple homeowner's policy.
How Much Does Landlord Insurance Cost?
A general rule of thumb is that you can expect to pay approximately 25% more for landlord insurance policies than you do for your homeowner's insurance for that property. Other factors that affect the price include:
Whether or not there is a pool
Square footage of the house
The age of the building
Whether or not smoking is allowed
If there is gated access
If your building(s) are equipped with sprinkler systems
Geographic location of the home/building/apartment
While this doesn't include all of the potential factors, you can typically expect an annual rate of around $500 minimum for a home to thousands of dollars for apartment complexes.
Get a Free Landlord Insurance Quote
What is the best insurance company for landlord insurance? Do you need it for your rental property? If you're seriously considering renting out your home or personal property let us walk you through the coverage options and help connect you with the right landlord insurance policy.
Related Articles: Bed Bug Insurance
Jennifer was extremly helpful, and was able to answer my questions in a timely manner and moved at my pace, which was extremly helpful, as a first time buisness owner.
Matched our company with the perfect insurance company! Customer Service is OUTSTANDING!
We had a great experience. Michael, was super helpful, answered all our questions and did a great job finding us an insurance company. He also made an effort to get everything done as fast as possible. We are very thankful for the excellent service.