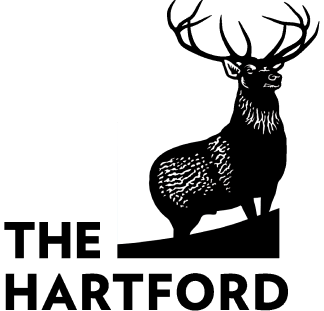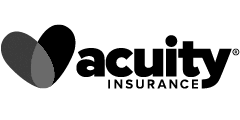 Commercial Insurance Definitions
In this list, we've compiled some of the most used commercial insurance definitions and terms—plus definitions of common types of insurance coverage. We understand that the terminology can be confusing. Check out this A–Z guide for information!
Actual cash value: Method of determining loss after deducting depreciation.
Additional insured: A person or entity added to a policy for coverage. The coverage may be temporary or more permanent in nature.
Adjuster: An adjuster is charged with determining the extent of loss and whether the loss is covered under the existing policy. There are three types of adjusters you may deal with: an employee adjuster, an independent adjuster, and a public adjuster.
Admitted Company: An admitted company is an insurance company licensed and authorized to do business in a particular state.
Affinity Sales: Selling insurance through groups such as professional and business associations.
Agency Companies: These are companies that market and sell products via independent agents.
Bank Holding Company: A company that owns or controls one or more banks.
Blanket Insurance: Coverage for more than one type of property at one location or one type of property at more than one location.
Business Interruption Insurance: Also known as 'Business Income and Extra expense', business interruption insurance is commercial coverage that reimburses a business owner for lost profits. It also continues to cover fixed expenses during the time that a business must stay closed while the premises are being restored because of physical damage from a covered peril, such as a fire. It also may cover financial losses that may occur if civil authorities limit access to an area after a disaster and their actions prevent customers from reaching the business premises.
Business Owners Policy(BOP): A BOP is a policy that combines commercial property insurance, general liability and often business interruption coverages for small to medium-sized businesses.
Claim: A request made by the insured for payments as provided by the policy.
Coinsurance: This is a requirement to insure a minimum amount of an asset's value. If the insured fails to purchase the required amount, they become a co-insurer of any loss.
Coverage: The scope of protection provided by the policy.
Commercial General Liability Insurance (CGL): General liability—often referred to as 'slip & fall insurance'—is a broad commercial policy that covers liability exposures of a business that is not specifically excluded. It covers third-party bodily injury, third-party property damage, libel, slander, & copyright infringement, as well as lawsuit expenses and advertising injury.
Commercial Lines: Products designed for and bought by businesses. Among the major coverages are boiler and machinery, business income, commercial auto, comprehensive general liability, directors and officers liability, fire and allied lines, inland marine, medical malpractice liability, product liability, professional liability, surety and fidelity, and workers compensation.
Commercial Multiple Peril Policy: This is a package policy that includes property, equipment breakdown, crime, and general liability coverages.
Credit Insurance: Commercial coverage against losses resulting from the failure of business debtors to pay their obligation to the insured, usually due to insolvency.
Defined Contribution Plan: An employee benefit plan under which the employer sets up benefit accounts and contributions are made to it by the employer and by the employee. The employer usually matches the employee's contribution up to a stated limit.
Direct Writers: Insurance companies that sell directly to the public using exclusive agents or their own employees, through the mail, by telephone or via the Internet. Large insurers—whether predominately direct writers or agency companies—are increasingly using many different channels to sell insurance. In reinsurance, denotes reinsurers that deal directly with the insurance companies they reinsure without using a broker
Directors and Officers Insurance (D&O): Directors and officers liability insurance (D&O) covers directors and officers of a company for negligent acts or omissions and for misleading statements that result in suits against the company.
Endorsement: An endorsement, sometimes called a rider, is a written document attached to the policy for a specific modification of the insurance policy. An endorsement can be added when the policy is written, or later during the term of the policy.
Employee Dishonesty Coverage: Covers direct losses and damage to businesses resulting from the dishonest acts of employees.
Employee Retirement Income Security Act (ERISA): Federal legislation that protects employees by establishing minimum standards for private pension and welfare plans. (ERISA violations are excluded from Employment Practices Liability Insurance).
Employers Liability: "Part B" of the workers' compensation policy that provides coverage for lawsuits filed by injured employees who, under certain circumstances, can sue under common law.
Employment Practices Liability Insurance: Liability insurance for employers that covers wrongful termination, discrimination and other violations of employees' legal rights.
Errors and Omissions Insurance(E&O): A professional liability policy covering the policyholder for negligent acts and omissions that may harm his or her clients.
Exclusion: This is a provision in the insurance policy which eliminates coverage of certain losses.
Farmowners-Ranch Owners Insurance: a package policy that protects the policyholder against named perils and liabilities and usually covers homes and their contents, along with barns, stables and other structures.
Fidelity Bond: A form of protection that covers policyholders for losses that they incur as a result of fraudulent acts by specified individuals. It usually insures a business for losses caused by the dishonest acts of its employees.
Fiduciary Liability: Legal responsibility of a fiduciary to safeguard assets of beneficiaries.
Group Insurance: A single policy covering a group of individuals, usually employees of the same company or members of the same association and their dependents. Coverage occurs under a master policy issued to the employer or association.
Identity Theft Insurance: Coverage for expenses incurred as the result of identity theft.
Key Person Insurance: Insurance on the life or health of a key individual whose services are essential to the continuing success of a business and whose death or disability could cause the firm a substantial financial loss.
Liability Insurance: Insurance for what the policyholder is legally obligated to pay because of bodily injury or property damage caused to another person.
Malpractice Insurance: Professional liability coverage for physicians, lawyers, and other specialists against suits alleging negligence or errors and omissions that have harmed clients.
Managed Care: The arrangement between an employer or insurer and selected providers to provide comprehensive health care at a discount to members of the insured group and coordinate the financing and delivery of health care.
Nuclear Insurance: Covers operators of nuclear reactors and other facilities for liability and property damage in the case of a nuclear accident and involves both private insurers and the federal government.
Nursing Home Insurance: A form of long-term care policy that covers a policyholder's stay in a nursing facility.
Ocean Marine Insurance: Coverage of all types of vessels and watercraft, for property damage to the vessel and cargo, including such risks as piracy and the jettisoning of cargo to save the property of others. Coverage for marine-related liabilities. War is excluded from basic policies but can be bought back.
Occurrence: An event which triggers a claim to be filed for coverage under the policy. An occurrence is often equated to 'accident' but any number of incidents can be called an occurrence.
Pensions: Programs to provide employees with retirement income after they meet minimum age and service requirements. Life insurers hold some of these funds.
Political Risk Insurance: Coverage for businesses operating abroad against loss due to political upheavals such as war, revolution, or confiscation of property.
Product Liability Insurance: Protects manufacturers' and distributors' exposure to lawsuits by people who have sustained bodily injury or property damage through the use of the product.
Professional Liability Insurance: Covers professionals for negligence and errors or omissions that injure their clients.
Reinsurance: Insurance bought by insurers. A reinsurer assumes part of the risk and part of the premium originally taken by the insurer, known as the primary company. Reinsurance effectively increases an insurer's capital and therefore its capacity to sell more coverage.
Replacement cost: This is the method for calculating the replacement value of a loss without a deduction for depreciation of the asset.
Terrorism Coverage: Included as a part of the package in standard commercial insurance policies before September 11, 2001, virtually free of charge. Since September 11, terrorism coverage prices have increased substantially to reflect the current risk.
Umbrella Insurance: Coverage for losses above the limit of an underlying policy or policies such as homeowners and auto insurance. While it applies to losses over the dollar amount in the underlying policies, terms of coverage are sometimes broader than those of underlying policies.
War Risk: Special coverage on cargo in overseas ships against the risk of being confiscated by a government in wartime. It is excluded from standard ocean marine insurance and can be purchased separately. It often excludes cargo awaiting shipment on a wharf or on ships after 15 days of arrival in port.
Weather Derivative: An insurance or securities product used as a hedge by energy-related businesses and others whose sales tend to fluctuate depending on the weather.
Weather Insurance: A type of business interruption insurance that compensates for financial losses caused by adverse weather conditions, such as constant rain on the day scheduled for a major outdoor concert.
Related Articles: General Liability vs Professional Liability Insurance
Perfect, Fast, and outstanding service!!!
5 STAR. Matched our company with the perfect insurance company! Customer Service OUTSTANDING!

Affordable Towing
The entire process was very easy....from initial quote to signing the policy. Their rates were very competitive. Thanks for protecting me and my business!