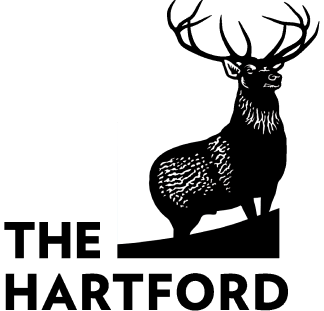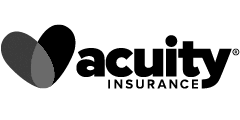 Just like insurance policies for your car and home protect your personal assets, general liability insurance safeguards your business and its resources. Depending on what kind of business you conduct, you may need additional insurance coverage, but every small business should start with a general liability insurance policy. It is the foundation of small business liability protection.
In this guide:
What is general liability insurance?
Who should get a general liability policy?
The cost of general liability insurance
Frequently asked questions
What Is General Liability Insurance?
A general liability insurance policy is the foundation of your small business insurance coverage, which may also include things like workers' compensation, an umbrella policy and commercial vehicle insurance. It generally covers your business liability, such as bodily injury, damage to someone else's property, copyright violations and lawsuits.
What Does General Liability Insurance Cover?
Your actual insurance coverage depends on your policy, so work with your insurance company or broker, and read the policy carefully to get what you need.
General liability insurance can help protect your business from costs associated with:
Third-party bodily injury
Third-party property damage
Libel, slander and copyright infringement
Lawsuit defense costs, investigations, attorney's fees and settlements
Personal and advertising injury (financial loss caused by your ad)
Just as a foundation isn't a house by itself, a general liability policy doesn't cover all your business insurance needs.
Examples of Coverage
Example #1: A customer enters your small local grocery store. They go to grab something from a top shelf and all of the products fall off the shelf, knocking them on the head. Because you have general liability insurance, your insurance company will pay for their medical costs and cover your defense costs and potential settlement for the customer injury.
Example #2: You launch an ad that pokes fun at another local small business owner. They claim the ad caused them to lose business and sue you for advertising injury. Because your insurance company provides coverage for libel or slander and advertising injury, they'll cover associated claims.
What is Excluded from General Liability Insurance Coverage?
General liability typically does not cover:
Damage to company vehicles
Injury to employees
Professional mistakes, such as malpractice
These areas of coverage are also important, so discuss them with your agent to determine the best policies to meet your needs.
Who Needs General Liability Insurance?
Every business should get general liability insurance, including home-based businesses, small businesses, sole proprietorships and even independent contractors.
The insurance protects your business—however big or small—from financial harm if a customer or client sues for something like injuries, property damage, copyright infringement or property damage. Liability claims can bankrupt a small business, which is why this coverage is so important.
Businesses That Need Another Kind of Coverage
You may need additional liability insurance coverage on top of general liability, depending on your business operations. For example:
How Much Does General Liability Insurance Cost?
The cost of general liability insurance policies vary similar to your auto insurance. How much coverage you want, whether you've made previous claims, your industry, and your business's annual revenue all affect your insurance cost.
The cost of a $1 million business liability insurance policy starts at a few hundred dollars annually. HowMuch.net offers these example costs for small businesses by type of service:
Hair salon or barber shop: $450
Cable or satellite dish installer: $550
Retail store: $750
Computer repair service: $400
Because the cost varies depending on many factors, it's best to speak with an insurance agent to get an accurate quote designed for your business. They can also help you determine the amount of coverage you need.
Frequently Asked Questions
Does an LLC Need general liability insurance coverage?
Structuring your small business as an LLC or corporation offers some protection for your personal assets in case of lawsuits, but they leave your business assets vulnerable. General liability insurance steps in to protect your business assets. Some states also require some kind of business liability insurance. Likewise, someone like a general contractor must often provide proof of insurance to win a bid for a job.
What is the difference between commercial liability and general liability?
There is no difference. General liability insurance is sometimes referred to as:
Commercial liability insurance
Commercial general liability insurance
Business liability insurance
Business general liability insurance
Each insurance company will likely refer to a general liability policy using any of these terms.
Is general liability insurance required by law?
Business owners are not legally required to purchase general liability. Depending on your business, you may be legally required to purchase other types of insurance. For example, the federal government requires any business with employees to purchase workers' compensation (in almost every state), unemployment and disability insurance.
Is there a difference between general liability and professional liability?
Yes. A general liability policy covers third party bodily injury and property damage, while professional liability coves errors and omissions in professional judgment, such as negligence. Learn more from our guide, 'General Liability vs. Professional Liability Insurance'.
What is proof of liability insurance?
A certificate of insurance is like a receipt or proof of purchase for your liability insurance.
A company that subcontracts with you may ask for proof of insurance to confirm its covered for your work. Contractors you hire may also want to see it to confirm you can cover injury or property damage they experience.
To get a certificate of insurance, you can contact your insurance provider. Typically, you can find the certificate online, through your account at the provider's website. But you may have to email or call the company to request the certificate.
Is general liability included in a BOP?
Yes. A business owner's policy typically covers your basic business insurance needs, including property and general liability insurance. It can be a good starting point for a small business owner, because it bundles your insurance needs together, simplifies the buying process and saving you money.
Is business insurance tax deductible?
Yes, you can deduct the cost of commercial insurance premiums and fees as a business expense.
Additional Insurance Options to Consider
Your business likely needs more than just general liability insurance. These are some other policies that small business owners can look at adding to their business insurance package.
Understand Your Insurance Options
General liability insurance is the starting point for commercial insurance. It costs around $500 per year, depending on your industry and other factors, and provides coverage for your small business in case of lawsuits from the public, contractors, customers or clients.
Get a Free General Liability Insurance Quote
Our insurance specialists understand that every small business is unique, and we can help you understand your insurance options and translate your needs into affordable coverage. To get a competitive insurance quote, complete the form at the top of the page and an agent will connect with you. Or you can call us at 877-907-5267 for immediate assistance.
Reviewed By: Sarah Reid, Licensed Agent
Very easy and straight to the point. I got my insurance in a quick and timely manner.
5 STAR. Matched our company with the perfect insurance company! Customer Service OUTSTANDING!

Affordable Towing
The representative was very efficient, and able to provide detail about the services that I was purchasing, as well as being very courteous so far a great buy.