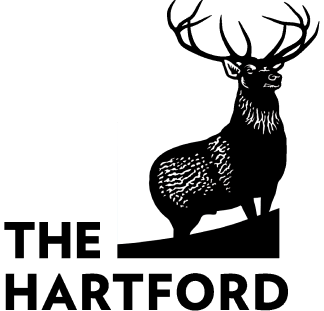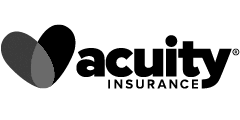 As a business owner, it's your job to manage your expenses while still protecting your business from the risks it faces. In this guide, we explain what general liability insurance is, what it costs, and what impacts the cost of a business liability insurance policy.
How Much Does General Liability Insurance Cost?
Commercial general liability insurance costs will vary depending on numerous factors, but the general range is between $30–$60 a month. Some businesses will have higher or lower premiums depending on some of the factors mentioned in this article. Please note that the information contained is intended to provide general information and isn't binding.
What Does a General Liability Insurance Policy Cover?
General liability insurance—also known as "slip and fall" insurance—provides coverage for the following risks many small business owners face:
Third-Party Bodily Injury: If a customer slipping and falling leads to a concussion, your general liability insurance coverage will cover the medical costs for their bodily injuries and legal costs if the customer files a lawsuit.
Third-Party Property Damage: This part of your policy is designed to protect the property of your customers. For example, if the same customer fell and smashes their smartphone, general liability insurance will replace their damaged phone.
Personal and Advertising Injury: A general liability policy pays for your legal expenses if you're sued for slander, libel, or copyright infringement. For example, if you make a jab at a competitor in a commercial that you thought was vague, but your competitor sues you for slander. Your general liability insurance policy can help cover the legal expenses and potential settlement.
Product Liability: Any company whose business operations manufacture, distribute, or sell physical products is at risk of said product malfunctioning or causing an illness. If this occurs, you can be sued for the injury or illness. This coverage is often included in general liability, but a more robust product liability insurance can be purchased.
General liability might just be the insurance solution your business needs!
What Isn't Covered by General Liability Insurance?
A general liability insurance policy does not cover professional errors, employee injuries, or damage to your property.
What Impacts the Cost of General Liability?
Business location: Your insurance premiums will vary depending on what state you're located in. If you're in a densely populated area with higher incidences of claims it will also raise your costs.
Claims history: The more claims that are on your "record" the more you'll pay.
Risk exposure: What industry are you in? Something that has a higher risk of claims (like cleaning services or construction) will cost you more to insure.
Employees: Having more employees also increases the chance of an injury or a lawsuit, which can increase your premiums.
Annual revenue: Your annual revenue may be factored into insurance rates.
Coverage limits: The policy limit and deductible you choose will influence your rates.
Other factors can impact the rate you'll pay for general liability insurance. Be sure to speak with an experienced licensed agent about the risks your business faces. They can help you make financial decisions for your business.
How to Lower Your General Liability Insurance Costs
You may not be able to change your location or the number of employees you hire, but there are a few things you can do to mitigate the cost of your business insurance without impacting normal business operations. What are they?
Adjust Your Coverage Limits and Deductibles
If you want insurance that has higher overage limits, you can expect the insurance cost to increase. Conversely, you'll owe less if you choose lower limits (like a few hundred thousand dollars). The most common general liability policy is a $1 million/$2 million policy. What does that mean?
$1 million per occurrence: The insurance company will pay up to $1 million for a single occurrence/claim as long as your policy is active.
$2 million aggregate: The insurance company will pay up to $2 million to cover claims that occur while the policy is active.
Choosing a higher deductible is another way to cut your premium. If you can afford to pay a higher out-of-pocket cost per occurrence, consider going this route to save money on your business insurance.
Implement safety standards in the workplace
Another way to lower your costs is to lower the number of claims you're submitting. A great way to do this is to implement safety standards (policies and procedures) and a risk management program to limit potential problems. Different professional services and industries carry more risk, so make sure your company is doing whatever it can to protect its employees and customers.
Bundle your Business Insurance Policies
Some insurance companies will allow small businesses to bundle general liability coverage with commercial property insurance in a Business Owners Policy (BOP). This package can also include business interruption insurance and other industry-specific coverages. It's often a more affordable price than purchasing these commercial insurance policies separately. Please note that it may not be available to all businesses or with every insurance company.
Pay Your Premiums Upfront
Are you able to pay your annual premiums upfront? If you're able to do so, many insurance companies will offer you a small discount on your overall policy. It's a great and simple way to pay less for general liability insurance.
Discounts
Check with your insurance company to see what other discounts they might offer on general liability insurance. They'll often discount the purchase of another policy if you're an existing customer. You may be surprised what's available—and all you need to do is ask!
Get a Free General Liability Insurance Quote
Are you looking to lower your general liability insurance cost? If you're looking for general liability to include in your small business insurance package, look no further. Our knowledgeable agents are on standby to help you make sure you have the right coverage to protect your business. To get a free quote, complete the form at the top of the page or call us at 877-907-5267. We'll help you find and tailor a plan to your specific business and insurance needs.
Want to learn more? Check out these helpful articles:
They were spot on with their help to secure the insurance that was best for me. I was guided to the correct plan with the best price. I would certainly go back!
Fast response, ideal solution. Everyone I dealt with was courteous and professional and more than qualified to help me find the right insurance coverage for my company. I would absolutely recommend them to anyone needing commercial insurance.

Aeos Solar, LLC
Very helpful and their customer service is top notch! Very pleased with their service.

Hands of Hope Adult Homecare, LLC