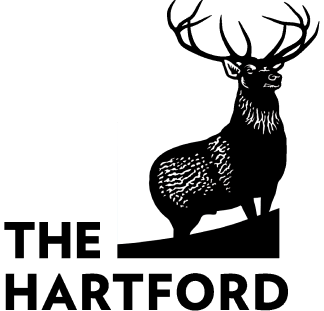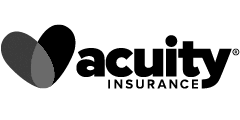 18 Wheeler Insurance
As a commercial truck driver, you have to think about your safety as well as that of others on the road. Besides safety, you have to consider if an accident happens and damage occurs to someone else's property, such as to their vehicle. If you own a trucking company or have to take care of your own insurance, it helps to know about 18-wheeler insurance and what you can expect in terms of price and the level of coverage you'll need.
What Is Commercial Truck Insurance?
Commercial truck insurance is any type of policy that's specifically for people who drive trucks for a living or own a trucking company. It's a type of insurance policy the law requires for anyone who drives an 18-wheeler or another commercial vehicle.
Types of Insurance for Trucking Companies
Several types of commercial insurance for 18-wheeler and other commercial truck drivers exist, including the following:
Primary Liability Insurance
Primary liability insurance is an essential part of a commercial insurance policy. It covers any property damage that occurs while you're driving your truck for work purposes. It also covers any bodily injury that occurs from an accident.
General Liability Insurance
Another type of commercial insurance for an 18-wheeler driver is general liability insurance, which specifically pertains to business owners who have a trucking company. It's protection for incidents that occur whenever you or your staff isn't on the road. For instance, it will provide coverage if someone should happen to slip and fall in your office or if a loading delivery error happens.
Physical Damage Coverage
Physical damage coverage is a variety of insurance that's specifically for your truck. This insurance is for any repairs that arise as a result of a collision, vandalism, theft or natural disaster. In addition, with this type of insurance, you'll receive compensation for a new vehicle if your current one is irreparable.
Cargo Insurance
For coverage for goods you transport, you need truck cargo insurance. If you're carrying a load and a fire happens that damages the shipment, that's when this insurance comes into play.
Other Types of Insurance
Non-trucking liability insurance is for when you use the truck when it's not for work purposes. You may also want to look into rental reimbursement insurance, medical payments for truck drivers, or reefer breakdown insurance, among others.
Commercial Truck Insurance Requirements
Both the law and your employer may require you to have certain insurance types and to a certain degree. Some laws are federal and are a requirement for every person who drives an 18-wheeler. On the other hand, some laws are on a state level, so you'll need to figure out the insurance requirements for your particular location. Keep in mind that the insurance requirements are stricter if you haul hazardous materials.
The main types of 18-wheeler insurance you need to have include the following:
Auto liability
Cargo
Auto physical damage
If you own a company, you'll also need to have general liability insurance. Certain cargo insurance is a necessity. For example, if you have household goods in your vehicle and you take it across state lines, federal law deems it a requirement to have cargo insurance. Other types of cargo also require this type of insurance based on the state. And as a general rule, you'll want to have cargo insurance for protection if something should happen to a shipment. It can cover a costly large shipment that could cost you a great deal out of your own pocket if you don't have this insurance policy.
Liability insurance is also a requirement by law. It helps if there are any pedestrians or motorists hurt in an accident. It'll also cover property damage from an accident. The amount of liability coverage required by federal law depends on the weight of your truck and what type of cargo you haul. If you haul hazardous material, you'll need more insurance. For instance, if you have a truck that weighs over 10,000 pounds. You'll need liability insurance to cover $750,000.
Federally required liability insurance is determined by the weight of the truck and whether it carries hazardous materials. If you haul hazardous material, such as gases or explosives, your 18-wheeler insurance policy will need to have $5 million worth of protection. This type of insurance will cover if anyone is hurt during a spill or other type of accident with your vehicle. It also covers you in the event your truck should crash and the hazardous materials would need to be cleaned up, requiring trained individuals and special equipment for the job.
Auto physical damage is coverage for your vehicle. An employer may require this to protect against an expensive repair for a damaged 18-wheeler.
18-Wheeler Insurance Average Cost
When you contact companies for 18-wheeler insurance quotes, it's important to know the average costs. You can then look for a policy that's affordable and still covers everything you need it to.
First and foremost, sometimes a trucking company will hire a driver as an employee and cover the cost of the insurance. On the other hand, a trucking company may hire drivers as contractors and hold them accountable for paying their own 18-wheeler insurance policy.
The price people pay for 18-wheeler insurance varies immensely. But on average, a person can expect to pay between $8,000 and $12,000 per year. Bear in mind that if you pay for your own insurance, you can claim it on your taxes each year and receive a portion of what you spent back from the IRS.
The cost of your insurance depends on the type of insurance you include on your policy and how much coverage you have. The state you live in will also affect the price, and so will how far you travel. You'll pay more if you deliver hazardous items or haul home goods over state lines. You may find you pay less for insurance if you own your truck and have a lease agreement with a company. Another factor an insurance company looks at when they provide 18-wheeler insurance quotes is how much experience you have as a trucking company driver. Information about the drivers, such as ages, clean driving records and credit ratings can also play a role.
An insurance professional can help you save money on the policy by determining the type of 18-wheeler policy you need and which add-ons make the most sense in your particular case. This professional can also help you decide how much coverage would be right for you.
This insurance purchase for my business was the most seamless phone encounter I have ever had in any phone purchase process bar none. Information was requested once and moved smoothly from one person to the next as we moved thru the purchase. Each person I dealt with was friendly, professional, and focused on determining my needs and the best way to match me up with the solution. Absolutely stellar!!!
One call and I had a policy within hours! Very affordable and responsive A+!
The entire process was very easy....from initial quote to signing the policy. Their rates were very competitive. Thanks for protecting me and my business!