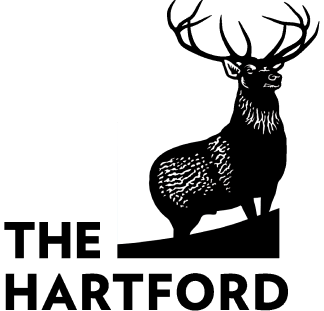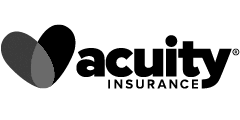 Are you a restaurant owner? Or in the food and beverage business? Are you aware of the variety of risks your small business faces? Restaurants face a variety of risks because of the nature of the business. One of your employees can slip and fall on wet floors or accidentally cut themselves. A patron can become ill after eating your food. A natural disaster can destroy your building and leave you unable to operate. Restaurant business insurance can protect you in all of these circumstances—so you must be prepared.
What is Restaurant Insurance?
Restaurant insurance is a group of insurance policies designed to protect restaurants and other food service businesses in the case of property damage, bodily injury, customer illness, etc.
Who Needs Restaurant Insurance?
Any business that sells or serves food should consider the appropriate insurance coverage.
Fast Food Restaurants

Fine Dining Restaurants

Delicatessens

Coffee shops

Ice cream shops

Doughnut shops

Food trucks

Caterers

Cafes

Bars

Pubs

Bistros

Night clubs
The Types of Restaurant Insurance Coverage You Need
Because a restaurant typically owns a physical location, hires employees, and handles food, a variety of coverage options should be included as part of your policy.
General Liability Insurance
General Liability Insurance is also referred to as "Slip-and-Fall" coverage and referred to as restaurant liability insurance in the industry. General liability insurance offers finanical protection by protecting your business in the case of third-party claims resulting from:
Third-party bodily injury: If a customer slips and falls on a wet bathroom floor, your insurance company can cover the cost of their injury (i.e. medical expenses, lost wages, etc.).
Third-party property damage: One of your new waiters accidentally pops open a champagne bottle and the alcohol gets all over your customer's handbag. Your insurance company can cover the cost to replace her bag if you have general liability insurance.
Advertising injury: A competitor claims that your advertising damaged their reputation and they sue you for slander. Your insurance company will help cover the cost of the lawsuit, legal fees, any necessary settlements or judgments.
Commercial Property Insurance
Commercial Property Insurance protects your building from damage from fire, theft, burglary, and some natural disasters. If a fire breaks out in your kitchen and it must be repaired, this insurance can help cover the costs. If you live in an area prone to flooding, consider adding a flood insurance policy.
Business Income and Extra Expense
Business income and extra expense—also referred to as business interruption insurance—goes hand-in-hand with commercial property insurance. If your property is damaged and you can't remain open during repairs, business income and extra expense can help cover some of your operating costs (rent, bills, payroll, taxes, etc.).
Business Owners' Policy
A business owners' policy typically combines commercial property insurance, general liability insurance, and business interruption insurance to create a more affordable policy. It's typically offered to small restaurants vs. large chains. Some insurers will also include other industry-specific coverages.
Workers' Compensation Insurance
Workers' compensation insurance covers the cost of medical expenses, lost wages, lawsuits, and settlements if one of your employees gets injured or becomes ill on the job. For example, one of your chefs accidentally starts a grease fire and gets burned. Workers' compensation will cover their medical bills and lost wages until they're able to return to work.
Product Liability Insurance
Product Liability Insurance—also referred to as food liability insurance—should be considered a necessary insurance in the restaurant industry. Why? If you serve food, your restaurant is at high risk of a customer becoming ill from food poisoning. Even if your restaurant isn't at fault, the injured party could sue you to cover their medical expenses. Product liability can help protect you from these costly claims.
Liquor Liability Insurance
If you serve alcohol, your business needs Liquor Liability Insurance. Why? If you serve alcohol and a patron becomes inebriated, you can be held liable for that person's actions. Liquor liability insurance protects you if the customer causes property damage or bodily injury to another person. If they leave your restaurant and get in a drunk-driving accident, your business and bartender can be held liable. Don't skimp on this important liquor liability coverage.
Other Insurance Coverage to Consider
Some small businesses might want to consider these insurance policies (or see if they can be included in a business owners' policy).
How Much Does Restaurant Insurance Cost?
Restaurant liability insurance can start as low as $39 a month for basic general liability. The cost of business insurance for restaurant owners varies considerably, depending on the following variables:
The number of locations

Whether or not you own vehicles

The type and age of your property

Whether or not you sell alcohol

How long you've been in business

Insurance coverages you choose

Coverage levels you have chosen
Other factors may impact the cost of restaurant insurance coverage, even the insurance company you choose. Business insurance for a restaurant is an insurance cost that you cannot avoid, and it can be the difference between operating your business for years to come or losing it completely from one claim. The benefits far outweigh the costs.
Get a Free Restaurant Insurance Quote
Owning and running a restaurant business means juggling several tasks daily. Don't let your restaurant insurance be one of the things causing you stress. Putting the right coverage in place will reduce stress and worry down the road, allowing you to focus on the operation of your food business.
Tivly specializes in helping restaurants find competitive rates from leading carriers. Complete the form above and a representative will connect with you soon to help you get a quote for your restaurant. Or, give us a call at 877-907-5267.
| | |
| --- | --- |
| General Liability for Injury: | YES (Included on Business Owners Policy) |
| Property Coverage: | YES (Included on Business Owners Policy) |
| Payment Options: | YES (Pay in Full OR Payment Plans) |
| Low Down Payments: | YES (Flexible Payment Options) |
| Business Income Coverage: | YES (Lost Income from Natural Disaster) |
| Food Spoilage Coverage: | YES |
Reviewed By: Sarah Reid, Licensed Agent
Related Articles: Catering Insurance, Commercial Van Insurance, Food Liability Insurance
Great company ... had a great experience with them.
They were spot on with their help to secure the insurance that was best for me. I was guided to the correct plan with the best price. I would certainly go back!
Very easy and straight to the point. I got my insurance in a quick and timely manner.