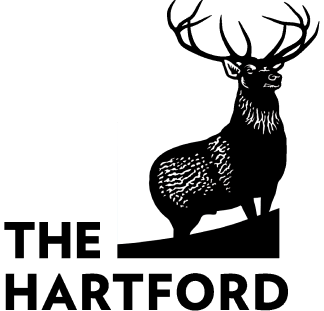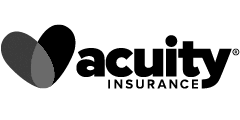 If you're a management or business consultant, your clients are looking to you for professional advice and your experience. Your goal is to help them make strategic decisions based on your input. Your every day includes giving your professional advice to help people reach their goals—personally or professionally. This type of work leaves you at a higher risk of liability if something were to go wrong.
What is Professional Liability Insurance?
Any consulting business needs to look at professional liability insurance, sometimes known as errors and omissions insurance, or E&O insurance. In the UK and Australia, it's referred to as professional indemnity insurance. This type of insurance covers business owners against claims of:
Alleged or actual negligence
Work mistakes
Data breaches
Missed deadlines
Undelivered services
Breach of nondisclosure
Copyright infringement
Claims of libel or slander
Why do you need professional liability insurance?
Consultants without professional liability insurance run the risk of being sued if their project or scope of work goes awry. This insurance may be necessary to protect you in the event that clients sue, claiming that you caused them financial loss or interruption of services. It will help cover legal defense costs such lawyers, court costs, and any settlements that you're required to pay if found guilty of negligence.
Even if you're not liable or found negligent—If you're a small business, a sole proprietor, or partnership—you likely don't have the financial means to cover legal expenses incurred during a court battle. Professional liability insurance helps protect consultants and business owners, whether or not the claim is true.
Examples of coverage for professional liability claims
Here are just a couple of examples of potential risk for your firm:
Example #1: Let's say your firm recommends a new software pack and the install runs amuck. The company is offline for a week or more and sues you for loss of revenue and performance due to missed deadlines and critical data loss. You could be sued for lack of results and failure to meet goals and objectives. In either case, there is a good chance you don't have the financial resources to fight these charges.
Example #2: You're a marketing consultant and offered advice to a client to help boost the visibility of their brand. But once your suggestions are implemented, the company's reputation is damned and they lose money. Professional liability insurance will cover the lawsuit and cost of legal services.
Example #3: You've been hired to complete a project and sign a contract stating you'll have it completed by a certain date. However, you're realizing that it will be more extensive than your initial research showed. You're unable to complete the project in time, which causes your client a financial loss and they sue you for monetary compensation due to missed deadlines and undelivered services.
What type of consultants need liability insurance?
While this isn't an exhaustive list, if gives you a great starting place to gauge whether or not your business needs
Attorneys
Business Consultants
Career coaches
Financial advisors
HR consultants
IT consultants
Management consultants
Market research analysts
Marketing consultants
Mental Health Practitioners
Occupational Therapist
Photographers
Project management
Risk management
What other insurance does a consultant need?
There are other business insurance policies you need to consider as a business owner:
General Liability Insurance: Consultants will need a general liability insurance policy to address claims of bodily injury or property damage. This policy doesn't protect against professional liability claims.
Commercial Property Insurance: A consulting business will also need to have a property insurance policy to protect your physical assets from damages or loss (If, of course, you own a physical location with products).
Business Owners Policy (BOP): A BOP is typically a combination of general liability coverage and a commercial property policy. Combing the two is often more affordable than the policies individually.
Workers' Compensation Insurance: Workers' compensation is required in most states to cover lost wages in case of injury or illness to an employee.
Cyber Liability Insurance: If your business handles customer data or work with information that is meant to be secure and private, consider cyber liability insurance in case of a breach.
How much does professional liability insurance for consultants cost?
The cost of errors and omissions insurance coverage varies depending on the risk you face and the policy limits and deductibles you choose. It also depends on whether or not the policy you choose bundles different coverages. For example, if you're a tech or IT consultant, some business insurance carriers will bundle professional liability insurance with cyber insurance. The average cost is anywhere from $41 to $110 a month. However, because many variables lower or raise the cost, be sure to consult with an agent who has expertise in your industry.
Get a Professional Liability Insurance Quote
Being a consultant can be a rewarding profession. Make sure to protect your business with the right coverage. Speak with a licensed insurance professional to determine the risks you face and how best to protect you and your consulting firm. Complete the form above to get fast and affordable business insurance quotes.
Related Articles: General Liability vs Professional Liability Insurance
Great turn around time and the staff make every process very easy. User-friendly organization.
This insurance purchase for my business was the most seamless phone encounter I have ever had in any phone purchase process bar none. Information was requested once and moved smoothly from one person to the next as we moved thru the purchase. Each person I dealt with was friendly, professional, and focused on determining my needs and the best way to match me up with the solution. Absolutely stellar!!!
The whole experience was awesome as well as the cost!!