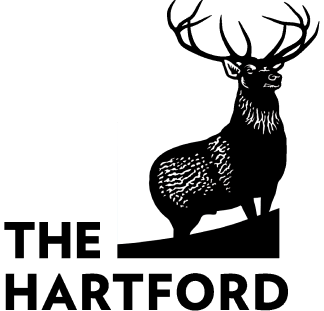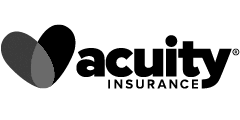 Why Engineers and Architects Need Business Insurance
Architects and engineers play a critical role in the design and functionality of the projects they work on. Safety, materials, and financial projections and recommendations are taken into consideration for every project. Many contractors may be involved which may ultimately affect the outcome of the project.
Professional engineers need to understand any risks your business faces and how to protect against those risks. What are they?
You're unable to complete a project on time
A design error in your plans leads to a project delay
Your finished project is faulty and you are sued
A poorly written software program renders an inaccurate design
In all of these instances, a professional liability insurance policy can protect an engineer or architect from liability.
Who Needs Engineering Insurance?
So what type of architects and engineers should consider insurance coverage?
Civil Engineer
Design professionals
Structural Engineer
Software Engineer
Mechanical Engineer
Land Surveyors
Transportation Engineer
Building Inspector
Draftsman
Electrical Engineer
Environmental Engineer
Industrial Engineer
Interior Designer
Landscape Architect
This isn't an exhaustive list but is simply meant to give you a starting point.
Trade organizations—such as The American Institute of Architects—encourage architects and engineers to be proactive to protect their business with specialized coverage to their industry. It has also become standard practice for customers to require their architects and engineers to obtain insurance coverage before being signed for a project.
Professional Liability Insurance for Engineers
Professional liability insurance—often referred to as errors and omissions insurance or E&O insurance—will protect you and your firm if a client files a claim against you because of your engineering services. What kind of claims? An errors and omissions insurance policy protects you from lawsuits related to:
Alleged professional negligence/negligent actions in your professional services
Missed deadlines or undelivered services
Copyright infringement
Breach of nondisclosure
Claims of libel or slander
If your firm is the perceived cause of a financial loss, clients will not hesitate to sue you for the role you or your firm played. Professional liability insurance will pay for attorney fees, defense costs, and judgments or settlements up to your coverage limits.
Engineering insurance helps keep your firm financially solvent in the event of a large claim. Engineering companies may also wish to consider umbrella insurance. Umbrella insurance can help pay legal claims that exceed the limits of your underlying engineering insurance policy.
What Other Kinds of Commercial Insurance do Engineers Need?
Engineering firms require the same types of business insurance policies as any other business to cover their basic risks. Here are some coverages we recommend you look into:
General Liability Insurance
General liability insurance is comprehensive coverage that will protect your firm if you're accused of third-party property damage, third-party bodily injury, and advertising or personal injury such as libel or slander. Your insurance company will cover legal expenses, settlements, and medical expenses that may be awarded.
Commercial Property Insurance
Commercial property insurance (also referred to as business property) will cover both owned and leased office space. This insurance will cover furniture, equipment, valuable papers, inventory, and the property itself in the event of a fire, natural disaster, theft, or vandalism.
Business Owner's Policy
A small engineering firm may qualify for a business owners' policy or BOP. A BOP is an insurance package that usually bundles general liability insurance, commercial property insurance, and business interruption insurance. Multiple insurance companies will tailor coverage for an engineering or architectural firm.
Business interruption insurance helps your business continue operating if your office space is damaged. It can help with payroll, taxes, lost profits, and a temporary office location. Insurance companies can offer this policy at a more affordable price than purchasing each insurance option separately.
Workers' Compensation Insurance
Workers' compensation insurance is legally required by most states when you hire employees. This insurance will protect your employees if they are injured at a construction site or are exposed to something that makes them ill. Workers' compensation pays for their medical expenses and will compensate a portion of their lost wages while they're recuperating. In return, if the injured employee takes legal action, the business owners are often protected against lawsuits by providing this coverage.
How Much Does Professional Liability Insurance Cost?
Because engineers and architects are in a field that faces higher business risks, the cost of engineers' professional liability insurance is higher than in other fields. The starting cost for a $1 million professional liability insurance policy is around $125–$150 a month (and can be up to $4,000 per year). But an insurance agent will take into account numerous factors when creating a quote for an engineering business:
How many employees do you have?
What specialty is your business?
What services do you provide?
In what state(s) do you work?
Do you hire subcontractors?
Have you had previous claims?
What is the annual revenue of your business?
Architects and Engineers may find it beneficial to shop around different professional liability insurance policies. Or one of our specialists can help you find the right insurance company.
How Do You Choose the Right Agent and Insurance Company?
Trust is the first important factor to focus on—in your agent and the insurance company. Ratings for stability can be checked through rating bureaus such as A.M. Best Co., and Standard & Poor, Inc. Trust in your agent can be gained by their experience and knowledge of your industry.
A business owner must be prepared to ask agents detailed questions. Are they offering different deductibles for your review? Do they explain how to report claims? Is the policy on a "claims-made" or "per-occurrence" basis? What are the exclusions and how do they pertain to you?
Have a conversation with one or more licensed insurance professionals and review your engineering business's insurance coverage. Ask questions and don't assume your current insurance will cover any claims made against your or your company. Part of risk management is choosing the right insurance broker and company for your business needs.
Get a Free Engineers Professional Liability Insurance Quote
Even the best-laid plans on a construction site can go wrong. You assume risk with every project you take on. That's why business owners in the engineering industry need to insure their hard-built businesses have the right protection in place. Our goal at Tivly is to help small businesses get insurance quotes hassle-free.
Our agents are ready and willing to help you get a free quote for the coverages you need. We are also available to answer questions and get you the information you need. To get a free quote, complete the form at the top of the page or call us at 877-907-5267
Related Articles: Errors and Omissions Insurance, Liability Insurance for Consultants
Great experience! I got my 2 million-dollar liability insurance from them for my catering company!

Nicole's Buddy Club Catering Company
The entire process was very quick and professional.
This insurance purchase for my business was the most seamless phone encounter I have ever had in any phone purchase process bar none. Information was requested once and moved smoothly from one person to the next as we moved thru the purchase. Each person I dealt with was friendly, professional, and focused on determining my needs and the best way to match me up with the solution. Absolutely stellar!!!