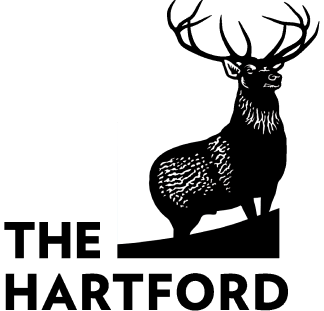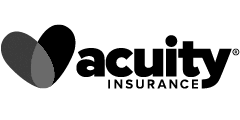 Chiropractor General Liability Insurance
When you establish a chiropractic practice, you have a great deal to think about. You must determine your marketing plan, hire employees, and complete numerous other tasks. One of those other tasks is to obtain insurance, specifically, chiropractor general liability insurance, which helps protect patients, visitors, and you as a practitioner.
General Information About Chiropractor General Liability Insurance
Chiropractic liability insurance differs from malpractice insurance. Professional general liability insurance covers any injury that occurs on your property, such as if a patient slips and falls in the parking lot. The insurance will cover any medical payments that you would be responsible for paying to the individual.
Liability insurance also covers if you or an employee, in any way, damages someone's property. This particular type of coverage also helps take care of the cost of a lawsuit for slander or privacy violations. It can protect you if you unknowingly used someone else's slogan or another part of their marketing, since it includes coverage for advertising errors.
This insurance doesn't cover if an employee gets hurt on the job or you accidentally hurt a patient during an adjustment. These claims would be covered under your worker's compensation insurance and malpractice insurance.
Importance of Chiropractic Professional Liability Insurance
Anything can happen that could lead to a lawsuit. And the large cost of someone else's medical expenses for bodily injuries could cost your practice a large sum of money out of pocket, possibly much more than you have available. Keep in mind that a claim could easily cost you over $75,000 if it goes to court.
When you have chiropractor liability insurance, the policy will make the necessary payments to the individual, costing you little out of pocket and not harming your budget.
In some states, you may need to have professional liability insurance, so make sure to discuss the laws with an agent to determine if it's a necessity for your profession and state.
Another factor to consider is that the individual or company you lease your property from may require it as long you rent the space.
Finding an Insurance Agency
Once you decide you want insurance, the next step is finding chiropractor general liability insurance near you. This is because some companies only handle local clients, although others may cover throughout the U.S. or have divisions in your area. Therefore, you'll need to check to see if the company serves your region.
Consider Price
Next, you'll want to compare the insurance providers and their insurance policies by price. See what you get and for what price. How much are your deductible and other financial obligations? Take a look to see if a company offers any discounts.
While you want to consider the price, it shouldn't be the only factor. The cheapest chiropractor insurance quote isn't always the best, and you may get what you pay for. On the other hand, the most expensive ones aren't always the best, either. You want a policy that's affordable for your practice.
Check if It's a Legitimate Company
Check to make sure the company's site looks professional and legitimate, especially if it's a company you've never heard of before. Take it one step further and verify if the company is legitimate or not. Various websites let you search for a company to check if it's legitimate, either by searching for the company name or the business's employer identification number (EIN).
Visit the Better Business Bureau's (BBB) website. Not only can you verify the legitimacy, but you can also find out if a company has any claims against them. Bear in mind that companies don't have to have a BBB registration.
Read the Web Material Carefully
Read about each company's history and experience to help you decide. Look for an established company.
Does the company specialize in chiropractic practices, or are the policies for any business owner? Although it doesn't necessarily matter, you'll find a company that provides policies especially for chiropractors is more in-tune with what you need.
Look at Reviews
Before you decide on behalf of your chiropractic business, read reviews about the insurance company. See if they pay out quickly when medical expenses or other issues arise. Compare how the company's agents treat customers. You want an insurance provider with easy-to-work-with, friendly, helpful agents.
Use a Broker
Using an insurance broker that matches you to the best deal for your needs takes the guess work out of choosing general liability insurance.
How Much Does Insurance Cost for Chiropractors?
Some policies may cost as little as $25 per month, while others are closer to $100 monthly. The average for a million-dollar liability insurance policy is between $350 and $750 per year.
Various factors affect how much liability insurance for chiropractic clinics is, such as your area. Some states and cities have a higher cost of living overall, and it's reflected in every aspect, including insurance. The size of your practice will also impact your cost, and so will the level of coverage you desire.
We can help you find chiropractor general liability insurance that meets your practice's needs and budget, and the policy will shield your business from a costly lawsuit in the future.
Perfect, Fast, and outstanding service!!!
The informations was timely and exactly what I needed.
Very knowledgable. Efficient service. A willingness to work "outside the box".