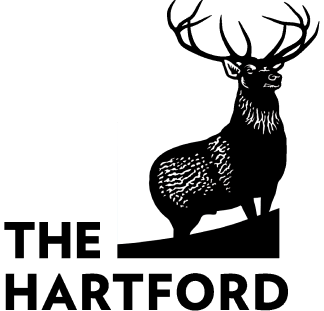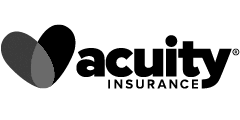 As a cleaning service owner, you might find yourself wondering what type of business insurance you need. Is there something tailored to your specific business? What insurance company should you choose? What policies do you need as part of a cleaning insurance package? Our goal is to help make this process quick and simple. We do our best to answer any questions you may have in this article.
Who Needs a Cleaning Business Insurance Policy?
A cleaning service business (often referred to as a janitorial business) can be demanding and full of risks. As a cleaning business owner, you want to make sure you are covered with the right policy that will meet the needs of your cleaning company.
So who needs cleaning business insurance?
Maid Services
Janitorial Services
Window cleaning
House Cleaning
Office Cleaning
Commercial Cleaning Business
Anyone who falls into the cleaning professionals category needs this type of insurance. All of these cleaning businesses come with different risks that must be taken into consideration. However, each of them can benefit from the following business insurance coverages.
What Type Of Coverage Do Cleaning Services Need?
These are some of the insurance policies we recommend for house cleaning services.
General Liability Insurance
General Liability Insurance: General liability insurance, also known as 'slip and fall insurance' or 'commercial general liability' is typically the first type of coverage we suggest for any business. General liability coverage can help protect your business if someone's personal property is damaged, if third-party bodily injury occurs, or if you're sued for advertising injury.
Professional Liability Insurance
Professional Liability Insurance: If you provide business advice to a customer and it results in property damage or personal injury, they can claim that you gave them faulty information and sue you. Professional liability insurance can help cover court costs.
Commercial Property Insurance
Commercial Property Insurance: Property insurance is another important coverage to consider. This type of policy will protect your building, furniture, and business equipment if there is property damage from fire, storms, theft, or vandalism.
Business Owners' Policy
Business Owners Policy: A business owners policy (BOP) bundles general liability insurance, commercial property insurance, and often includes business interruption insurance. Packaging the policies together often means a reduced rate for small businesses.
Workers' Compensation Insurance
Workers' Compensation Insurance: Workers' compensation insurance, also known as workers' comp, is another valuable insurance for your business. Most states require workers' comp insurance (Texas is the exclusion). Workers' compensation will cover your employees if they are injured on the job. It helps pay their medical bills and lost wages. In the event they try to sue your business, legal fees will be covered.
Commercial Auto Insurance
Commercial Auto Insurance: If you own a commercial van or truck to transport cleaning supplies or equipment, it needs to be covered with commercial auto. This insurance can help protect your business if an accident occurs. It covers bodily injury, damage to someone else's property, and liability for injury to other vehicles and/or people injured.
Inland Marine Insurance
Inland Marine Insurance: Commercial auto insurance doesn't typically cover property damage to the tools and equipment inside unless they are permanently affixed to the vehicle. But Inland marine insurance—also referred to as tools and equipment insurance—does cover tools and equipment while in transit or stored on a job site.
Janitorial Bonds
A Janitorial bond is a type of surety bond. It covers cost of damages if one of your employees is accused of theft of personal property or money. It also covers you against unsatisfactory work. Some homeowners require you to hold this surety bond to give them peace of mind when they allow your service in their home.
We recommend that you speak with a licensed insurance agent to help determine the protection you need for your business.
WHY Business Cleaners Need Insurance
Here are some examples to help you understand why insurance for cleaning professionals is necessary:
Example #1: You're cleaning a client's house. While you are dusting, you break a valuable vase. Your general liability insurance policy will cover the accident/damage to the customer's property. If the client had slipped and fallen on a wet floor, their medical expenses would also be covered by this insurance policy. If your business didn't have a general liability policy, you'd have to cover costs out of your own pocket.
Example #2: A thief breaks into your office and steals important cleaning equipment. A property insurance policy will cover this incident.
Example #3: Roger is employed with your cleaning business. In the process of cleaning a client's property, he's exposed to corrosive chemicals and becomes ill. Your workers' comp policy will cover your employee by assisting with the associated medical costs and lost wages for the work-related illness.
Example #4: You're driving to an office to clean their carpets and accidentally run a stop sign. Another vehicle smashes into the backside of your van. There is a dent in your car, and the other driver's vehicle is damaged. Your commercial auto coverages should cover all of those costs, despite you being at fault.
Example #5: A client asks for your professional advice on how to clean an antique. The client calls you frantically, claiming that the advice you gave resulted in severe damage to the antique. While you didn't clean it, she claims that the damage is your fault and you are liable for the replacement cost. Professional liability insurance can provide coverage for the cost of a legal battle and the property damage claim.
Which Insurance Coverage is Right For My Cleaning Business?
After learning a little more about the different types of business insurance for cleaning company it will be easier to determine the best coverage for your business. We understand that you may operate on a tight budget and that it's hard to consider the expense that comes with insurance. However, it's smart to purchase the most coverage you can afford because accidents do happen with cleaning jobs—and you want to be covered when they do. We recommend a conversation with an agent to help assess your insurance needs. Their expert advice can help you get the customized policy that your business needs.
How Much Does Cleaning Business Insurance Cost?
The cost of cleaning business insurance types varies depending on what you want included in your policy (property, cargo van, equipment, etc.). An insurance company can offer general liability for as low as $45 a month or $500–$600 annually. What else is taking into consideration by insurance companies?
The type of cleaning company you operate
Policy limits and deductible costs
Pasty history of claims
How many employees you hire
The annual revenue of your business
An exterior window cleaning company will face more risk than a maid service. One of our qualified agents can walk you through the different coverage options and help choose the right liability coverage to protect your business—based on your unique business needs.
Get A Free Quote for Cleaning Insurance
Finding the right cleaning insurance doesn't need to be stressful! Our goal is to help cleaning businesses find the right insurance company at a price you can afford to pay. To get free quotes on cleaning insurance, complete the form at the top of the page or give us a call at 1-877-907-5267. One of our agents will gladly help you!
Reviewed By: Sarah Reid, Licensed Agent
Related Articles: Business Owners Policy, General Liability Insurance
The informations was timely and exactly what I needed.
Fast response, ideal solution. Everyone I dealt with was courteous and professional and more than qualified to help me find the right insurance coverage for my company. I would absolutely recommend them to anyone needing commercial insurance.

Aeos Solar, LLC
I recommend the prices! They have great customer service!