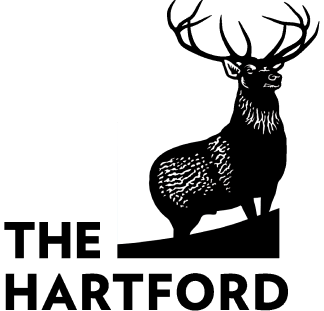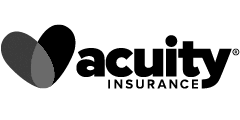 What is Carpet Cleaning Insurance?
Without a doubt, commercial insurance for a carpet cleaning company is important. Your company handles customer property, uses chemicals and specialized equipment, and transports equipment and employees to and from customer sites. You need to protect your business from all of the risks those daily activities can carry.
As a carpet cleaning business owner, your goal is to maintain your customer's carpets so they are always fresh and clean. Professional carpet cleaning services typically outperform consumer alternatives and DIY options. You should expect the same superior attention and service you provide your clients from your insurance provider. Keep reading to learn about the specific types of business insurance you may need and why it's important to have coverage.
Risk Management Is an Important Part of Every Carpet Cleaning Business
Many factors that could add to your risks. Keep them in mind when you're evaluating commercial insurance policies for your business. Those include:
The chemicals, solvents, and compounds you use
Drive time to and from your client's premises
Length of time spent at each client's property
Where you operate (city/state)
The size of your business
Any special services you provide
With the proper business insurance policies in place, each of these exposures can be covered. It's worth investing in the right insurance to protect your customers, employees, and your business.
Business Insurance Carpet Cleaners Need
A comprehensive carpet cleaning insurance policy should include some—if not all—of these coverages. This is a list of coverages Tivly can help you find for your specific business.
General Liability Insurance
A general liability insurance policy safeguards your commercial carpet cleaning business against liability for third-party bodily injury, property damage, and other damages a third party may experience. Adequate liability insurance means that your business will be covered in the event a customer files a lawsuit alleging your company is responsible for property damage or bodily injury. General liability insurance also includes coverage for personal and advertising injury (i.e. if a competitor claims you lied about them in your advertising).
Example: A client claims that you left equipment laying out that blocked their walkway while you were cleaning. Unfortunately, their child trips and falls and injures their arm. General liability coverage will help with their medical bills. Without this insurance, you'd likely be footing those medical payments. Claims like this can skyrocket out of control and easily bankrupt a small business.
Professional Liability Insurance
If you recommend a certain carpet cleaner for a customer's carpet and it ends up destroying their carpet or causes extensive damage to the sub-floor, they may hold you accountable. If customers sue you for negligence, professional liability insurance can provide you legal representation and cover legal fees and settlement costs.
Commercial Property Insurance
A strong property insurance policy protects your business assets. Your assets not only include your equipment but also include your building space and supplies. You can choose to insure these assets at either replacement cost or actual cash value. While replacement cost coverage may mean you'll pay a little more upfront, you know that you can replace lost or broken tools with new equipment. Property damage claims can bankrupt a small business—so this coverage is important to protect your business.
Business Owners Policy
Insurance for carpet cleaners doesn't have to break the bank. If you're looking to save money on your cleaning business insurance, we can check to see if your business qualifies for a BOP (Business Owner's Policy). Typically, if you combine general liability insurance and property insurance into one policy, you receive a discounted rate on your insurance costs. With this type of policy, you will receive the same coverages as you would on the individual policies. Plus, a BOP typically comes with business interruption insurance, which can help cover your operating costs if your business is damaged and is being repaired (or equipment is being replaced).
Commercial Umbrella Insurance
Umbrella coverage offers a cost-effective approach to maximizing your insurance coverages. If you were to extend the limits of each policy you can expect considerable increases in each premium. The alternative is to invest in an umbrella policy or excess liability insurance. Not only do you pay a smaller, single premium, but you typically receive more coverage.
Janitorial/Surety Bonds
A three-party insurance agreement between the client, your company, and the insurance company (or bond company) is a Surety Bond Agreement (sometimes called "contract bonds"). The insurer agrees to compensate your client for any losses in the event you default on your contract and don't finish the job. However, you are not off the hook. You would then have to reimburse the bond company the amount they paid out on the claim. This might be advisable for carpet cleaning businesses that do large commercial projects. Likewise, anyone handling large commercial projects may need to provide a certificate of insurance to prove coverage before being awarded a contract.
Commercial Auto Insurance
The National Highway Traffic Safety Administration (NHTSA) estimates that "... Traffic crashes cost business owners $128,178 per injury..." Can you afford that kind of out-of-pocket expense? Commercial auto insurance is well worth the investment. But do you actually need it? Yes. Your personal auto insurance won't cover the cost of accidents that happen while you're working (but commercial auto will).
Workers' Compensation Insurance
In most states, workers' compensation insurance is required for businesses that hire employees. This coverage adds a layer of security and shields your business from lawsuits from work accidents.
While most of these risks are beyond your control, there are several hazards carpet cleaners may be exposed to, including:
Wet floors could cause slips, falls, and broken bones.
Exposure to toxic cleaning chemicals could lead to long-term illnesses.
Moving heavy furniture, boxes, or equipment and risking back injuries.
Injury from power tools.
Repetitive motion injuries.
Workers' compensation policies are designed to protect you and your employees. If one of your team members is injured, workers' comp can help pay the medical expenses for the bodily injury and compensate them for their lost wages.
Tools and Equipment Coverage
Most carpet cleaning businesses invest in expensive carpet cleaning machines, industrial fans, and other tools and equipment. You may need to consider tools and equipment coverage—sometimes referred to as inland marine insurance—to cover your tools while in transit. Damage is often excluded from commercial auto insurance and not included under other policies.
Consider a SPICE Endorsement (Specialty Property Insurance Coverage Endorsement)
A SPICE endorsement (similar to tools and equipment coverage) will protect your property in transit to and from or at a client's location. SPICE protects your property against damage or loss caused by theft, fire, theft, windstorms, or vandalism if the assets are away from your home office location.
This endorsement will pay you $25,000 for basic business interruption insurance if a catastrophic occurrence prevents you from fulfilling your contract agreement to get paid. It can be bundled into an umbrella policy.
How Much Does Carpet Cleaning Insurance Cost?
Insurance for carpet cleaners can be affordable! Some insurance companies offer comprehensive general liability policies as low as $27 a month with limits of $1 million per occurrence and $2 million aggregate. But many factors impact the cost of general liability and other policies, including:
The size of your business
The cleaning services you provide (residential, commercial)
The type of carpet cleaner you use (chemical vs. all-natural)
Whether or not you hire employees
The type and cost of the equipment you own
Whether or not you own business property
The amount and type of vehicles you own
The deductibles and policy limits you choose
Even the insurance company you choose can influence what you pay for premiums. We recommend getting multiple quotes for coverage from different insurers before making a final decision.
Get a Free Quote for Carpet Cleaning Insurance
Are you ready to get a carpet cleaning insurance quote? Complete the form at the top of the page or contact us at 877-907-5267! We will connect you with insurance specialists who can help you get free quotes and the right insurance policies to protect your small business.
Related Article: Cleaning Business Insurance
Need a certificate of insurance? We can help you!
Very helpful and their customer service is top notch! Very pleased with their service.

Hands of Hope Adult Homecare, LLC
Great!
The informations was timely and exactly what I needed.