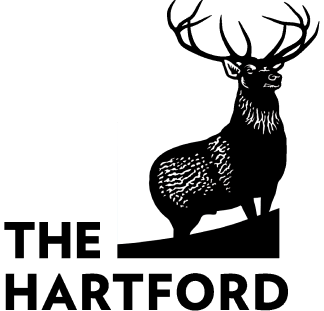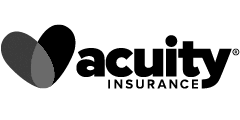 What Is Workers' Compensation Insurance?
Workers' Compensation insurance (Workers' Comp, Workmen Comp, workmen compensation, or even shortened to Work Comp) is business insurance coverage for an employee who may suffer a work related bodily injury or become ill on the job. Business owners need to consider this compensation insurance coverage as part of their business insurance.
Workers' Compensation insurance serves two functions. The first is that the insurance protects your workers, as it assures that injured workers get medical care and compensation from work-related injury. The second function is to protect you as the small business owner. When an employee agrees to the Work Comp coverage, they are waiving their right to sue you in case they are injured or become ill on the job.
While specifics will vary from state to state, check with your state department of insurance for your area's workers compensation laws. Many laws concerning workers' compensation insurance protect the business in question from being sued by the injured employee for medical benefits beyond what the policy provides. NOTE: Workers comp is required by law in most states.
What is Covered Under Workers' Compensation Insurance?
Workplace accidents and conditions typically covered by Workers' Compensation benefits include:
Injuries that occur in the scope of the employees job
Repetitive stress injuries (such as surgery for carpal tunnel syndrome)
Illness (i.e. lung or breathing issues associated with exposure)
Medical expenses and rehabilitation costs for work related injuries and health issues
Disability coverage that is caused by workplace injury
Most workers comp policies will pay out death benefits to families
This policy will help pay the workers lost wages (or a percentage of their typical wage) until they are able to return to work.
What Accidents or Workplace Injuries are Excluded?
There are some exclusions from Workers' Comp Insurance policies, including but not limited to:
Accidents while the employee is not on the job
Negligence on the part of the employer or employee
Injuries that are incurred due to use of alcohol or illicit drugs
Injury or illness that occur while breaking company policy
Injuries that are self-inflicted
If an employee is injured on the job or becomes disabled, workers' compensation no longer covers the claims and long-term disability comes into play. Health insurance and any other benefits must be purchased separately.
Check with your insurance agent to see if employees that travel out of state or work in another state are covered. Some states won't cover claims if the employee and employer are not in the same state (North Dakota, Ohio, Washington and Wyoming).
Examples of Covered and Non-covered Workers Comp Claims
To give you an idea of how workers compensation can work for you, we share some examples of workers comp coverage:
Example #1: An employee is climbing a ladder to place merchandise on the top shelf in a grocery store. They lose their balance and fall off the ladder, breaking their arm in the process. Workers' Comp will cover medical treatment as well as lost wages because it was a work related injury.
Example #2: Multiple doctors and nurses at your facility were exposed to the Coronavirus. Of the employees tested, 3 were diagnosed with COVID-19 and required to quarantine at home for 2 weeks so they don't further infect others. Workers' Compensation Insurance will step-in and cover the medical bills and expenses associated with this work-related illness and cover lost wages.
Who Needs Workers' Compensation Coverage?
Who is required to get workers comp insurance? If you have hired one or more employees, or are considering hiring employees, you are required to carry Workers' Compensation insurance—in almost every state. Requirements differ in different states, but nearly all required businesses get the proper coverage for your employees.
For example, in five US states Workers' Compensation Insurance is required to be obtained through state workers compensation funds: North Dakota, Washington, West Virginia, Wyoming, and Ohio. Puerto Rico and the U.S. Virgin Islands also operate funds for Workers' Comp. If you purchase Workers' Compensation from a state fund, they often don't include employer's liability insurance.
California, Illinois, New York, and Pennsylvania all charge hefty fines if you do not comply with their work comp standards. In some of the states you can face misdemeanor or felony charges and jail-time for non-compliance.
Even in states where employers aren't required to offer Workers' Compensation Insurance—Texas is one example—they may find their opportunities limited if they don't have it; some potential clients may require small businesses or contractors that they hire to carry Workers' Compensation Coverage for their employees.
What Businesses Don't Need Workers' Compensation Insurance?
There are a few small businesses that may not be required to purchase Workers' Compensation Coverage (again, this varies in different states so be sure to check with your insurance agent). This includes:
Sole proprietors
Partnerships
A business that only employs contractors
In these cases, it doesn't make sense to get workers comp but instead you'd consider health insurance, or life + disability insurance coverage.
Other Types of Insurance Coverage to Consider
If you own a small company, there are other policies you should consider, and it varies by business:
How Much Does Workers' Compensation Insurance Cost?
How much can you expect to pay for workers' compensation coverage? The average cost is difficult to determine due to the numerous factors being taken into account. However, an insurance company can charge as low as $85 a month. The average cost of workers compensation is around $2,000-$3,000 a year.
The factors that impact coverage include:
Number of employees
The industry/risk hazard
Location of your business
Work Comp claims history
The National Council on Compensation Insurance (NCCI) implemented a system they use to determine rates. Each industry is assigned a code based on their occupation. To learn more about calculation that's used, check out our guide to understanding Workers' Comp Insurance costs.
What are the Limits on a Workers' Compensation Insurance Policy?
The monetary limit that is due to injured employees isn't one-size-fits-all. It's typically determined by the Workers' Compensation board in the state the employee works in. A very basic policy typically has a $100,000 limit. If you have a large staff or increased likelihood of multiple claims due to the nature of the business, it is encouraged to opt for a workers compensation policy that has a higher limit (but typically higher cost).
How can I Reduce my Business Insurance Premium?
As a business owner, you can begin the process of trying to lower your worker's compensation premium by developing a risk management program for your business. Starting out, utilize the risk management staff at your insurance company. As you grow, consider adding this task to an employee at your company.
You must also make sure your employees are classified correctly in your insurance policy. Grouping all employees under the business classification can greatly increase your premiums. Check with the state and your insurance company to determine the appropriate classifications and how they need to be reported.
Review your worker's compensation annually. Connect with your insurance agency (or one of our agents) to manage the costs of your worker's comp insurance. Ask if group participation and ratings are available to your business through associations or state programs. Document risk management programs and keep your agent and insurance company updated.
FREE Workers' Compensation Business Insurance Quote
Our goal is to help you protect your business as efficiently as possible and connect you with the right insurance companies. Get a competitive Workers' Compensation Insurance quote by completing the form at the top of the page. Or, you can call us at 1-877-907-5267 to get help with a quote. Feel free to reach out if you simply need more information. One of our specialists will contact you soon to help you get the coverage you need.
Related Articles: Employee Benefits Liability, Employment Practices Liability Insurance
Great turn around time and the staff make every process very easy. User-friendly organization.
Insurance I needed, explained simply.
Great experience! I got my 2 million-dollar liability insurance from them for my catering company!

Nicole's Buddy Club Catering Company