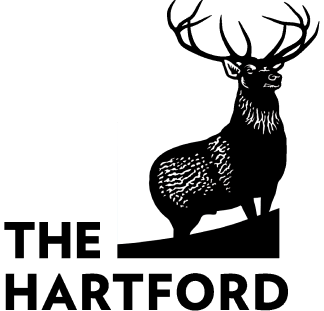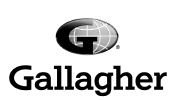 Commercial property insurance—sometimes referred to as business property insurance—covers damages that result from some natural disasters, theft, fires, and other hazards. It protects commercial property in much the same way that home insurance protects homeowners.
It can cover damage incurred to your small business—whether you own, rent, or lease your office space, or if you work out of your home. One caveat to note: If you work out of a home office, your homeowner's insurance policy might not cover your office equipment you store there—which is why you need business personal property insurance.
What Does Commercial Property Insurance Cover?
Property insurance helps protect the same physical assets as personal property insurance, including damages caused by fires, storms, and theft. You may need to add additional coverage for property that isn't attached to your building (like vehicles, signs, or outdoor fences). Your insurance agent can help you create an insurance policy that will cover everything you need.
Physical assets that are typically covered—other than the building itself— include:
Furniture
Inventory
Equipment
Computers
Satellite dishes
Important documents
Loss of income and cost of construction to rebuild destroyed property is also usually included.
Commercial Property Insurance Exclusions
Many small business owners believe their property insurance will cover damage to their building from a disaster—but that is not always the case. Your property coverage will protect your business from a loss of a common risk like an accident, theft, or vandalism. Fire is normally covered under your property insurance. However, damage to your building caused by natural disasters such as flooding may not be. If you live and work in an area that is prone to flooding, you should consider purchasing flood insurance.
Earthquakes are another disaster that is often excluded. If your business is located in an earthquake-prone area such as California, you will need a separate insurance policy or earthquake endorsement to adequately protect your building.
If your business were to be damaged in a terrorist attack, your business property insurance would not cover the damage. Under the Terrorism Risk Insurance Act of 2002, businesses must purchase additional terrorism coverage to protect against losses due to terrorist attacks.
Willful negligence or damage to your building caused by you or an employee would also be excluded. Last but not least, normal wear and tear to your commercial properties is also not covered.
The Two Types of Coverage
Here's a rundown of the different types of property insurance:
Direct Damage
This is what most people think of when they see the phrase "property insurance." Direct damage covers the physical loss of property or physical damage to property. A commercial property insurance policy usually cover the replacement or rebuilding of property. You can also include coverage for cleanup and debris removal after a covered natural disaster. Direct damage coverage is flexible and you can add on, remove, or adjust coverages as you need through endorsements.
Time Element Coverages
With time element coverages, the losses your business incurs due to an incident are directly tied to how long it takes to repair the damages. The longer the repairs to your business take, the more your losses grow. Time element coverage is generally tied in with direct damage coverage.
Replacement Cost Vs Actual Cash Value
What is the difference between replacement cost and actual cash value? Which should you choose for your business?
Actual Cash Value (ACV): This is the cost of the item(s) minus depreciation. The value paid to you is almost always lower than what it was purchased at. Of the two options available, this is the more affordable choice and you'll likely have a lower monthly premium.
Replacement Cost Value: This is where you're paid the amount necessary to completely replace damaged or destroyed property. Because the monetary amount you're paid is typically higher than ACV, it is also more expensive for this type of policy. If your business assets are costly to replace, this may be the better coverage option.
Choosing which type of coverage that is right for your business is difficult. Normally, Actual Cash Value is less expensive than Replacement Cost. The difference in premium can be substantial. Sit down with a licensed insurance agent and determine scenarios walk through any risk factor you might face.
Examples of Covered Claims
So what does commercial property insurance cover? Here are a few examples to help demonstrate what your business insurance can do for you:
Your small business is located in California and it's been an especially dry season. Unfortunately, California is prone to wildfires. Your business property is destroyed in the fire. Your insurance company will cover the cost of rebuilding the property, income lost during the time period of rebuilding, and any equipment that was destroyed in the fire.
You show up at your business to find the door ajar and broken glass everywhere. As you're dialing 9-1-1 you walk in and survey the damage. All of your computers have been stolen. If you chose replacement cost value under your property insurance, your insurance company will replace the broken window and computers.
Storms sweep through your area and a tornado touches down close to your small business. A tree has fallen through the side wall and part of your roof was torn off. Your insurance company will process your claim and cover the cost of repair to your commercial property.
Consider a Business Owner's Policy
A business owners policy (often shortened to BOP or referred to as business income and extra expense) covers property that's on-site. A BOP combines general liability insurance with property insurance, so your business will be covered from any claims related to property damage, bodily injury, and personal injury. This business insurance coverage is a good starting place for small business owners since it's more comprehensive than commercial property insurance while still being affordable.
Other Insurance Policies to Consider to Protect Your Business
Here are some other insurance policies business owners should consider:
Business Interruption Insurance: This covers any income that your business loses that's directly tied to your company being forced to close for the time being because of physical property damage for a covered incident.
Leasehold Interest Coverage: This protects you by covering any financial loss you incur due to your lease being canceled as a result of physical damage or loss of commercial property.
Equipment Breakdown Coverage: This type of insurance helps covers your business if your furnace breaks down, the A/C in the building stops working, or an electrical surge causes damage to computers.
What To Look For in Property Insurance
In the world of insurance today, there are various packages available to cover a multitude of risks. The key is to maximize coverage without duplication. Your agent or broker can determine what coverage and risk your particular business could face. You'll need to compare policy coverage, premiums, deductibles, and many risk factors in selecting your final property insurance coverage. Like many business people, after weighing the options, you'll want to choose the most coverage you can afford. Commercial property insurance offers different options for coverage with a number of variables. It doesn't matter whether you are insuring the building, the business property or any combinations, a variety of options are available to pick from.
Commercial Property Insurance Cost
Insurance cost varies from insurance company to insurance company. Some businesses pay around $500 a year and others up to $5,000.
What Impacts the Cost of Your Commercial Property Insurance?
Calculating your commercial property insurance cost will depend on several factors, including the type of business you own, where it's located, how much coverage you want, and the insurance company you choose.
Location
How large your business property is
How old your building is
What physical assets need to be insured
Coverage limits and deductibles chosen
The cost of insurance will vary by state and other factors. Make sure you speak with a knowledgeable agent to determine your unique business needs.
Get a Commercial Property Insurance Quote
Our trained agents can help get you quotes for building insurance, and provide protection for your small business—with the insurance company that is the best fit. Complete the form at the top of the page, or give us a call at 877-907-5267. We will gladly help you find the solutions that fit your business at a price you can afford.
Related Articles: Commercial Property & Casualty Insurance | Business Owners Policy
Perfect, Fast, and outstanding service!!!
Amazing! Fast with awesome customer service! Thank you!
We had a great experience. Michael, was super helpful, answered all our questions and did a great job finding us an insurance company. He also made an effort to get everything done as fast as possible. We are very thankful for the excellent service.