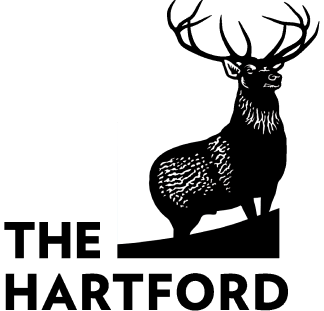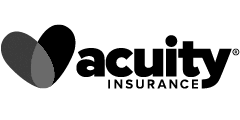 What Is Business Renters Insurance?
Do you own a small business? Do you rent or lease the space your business operates out of? If you do NOT own the property that you run your business in, you need business renters insurance (sometimes referred to as office insurance). Many property owners now require you to hold business renters insurance to lease their spaces.
Business renters' insurance is an insurance policy for business owners who rent a space. This policy is in addition to the owner's coverage. These policies are customizable and may offer a variety of coverage, such as property coverage and liability coverage, among others. It covers the space that you're renting/leasing and typically products within that space. It's similar to renters insurance for an apartment—the biggest difference is the kind of losses a business might suffer versus those a resident might suffer. It's even possible to opt for coverage in the event you lose income due to an issue with the office space or building.
NOTE: Consult with whomever owns the property/building that you're renting to find out what coverage they hold on the property. You want to make sure anything excluded from their coverage IS covered under your business renters insurance. Your lease should clearly outline what coverage you're responsible for.
So who needs business renters insurance?
Some examples of professionals who should consider this business insurance is:
Lawyers
Consultants
Real Estate Agents
Accountants
The bottom line? If you own a small business and primarily rent or lease your space, you should consider this coverage to act as an umbrella. If the property owners coverage is lacking or has gaps this insurance can close those gaps.
What Does Business Renters Insurance Cover?
A business renters policy is typically included as part of a Business Owners Policy (BOP) and usually includes general liability insurance, business interruption insurance, and commercial property insurance. Damage to the building due to fire, accidents, vandalism, or natural disasters will usually be covered (keep in mind, this is likely covered by the property owners coverage). A business renters policy also typically helps pay for things within your office such as office equipment, business supplies, and merchandise.
A business insurance policy is highly customizable based on the cost of the building you rent and the amount and cost of equipment inside the building.
The coverage you want to have based on your desires and your landlord's requirements also plays a major role.
What else is covered in a Business Owners Policy?
Business Interruption Insurance: If something unexpected happens—such as a fire or natural disaster—that greatly impacts the day-to-day operations of your business, this is a coverage you want to consider. It can help cover a small businesses lost income and additional expenses. For example, If you're forced to temporarily move your office while damage to your space is being assessed/fixed, you may lose customers (or even staff) and suffer a significant decrease in income. This is where Business Interruption Insurance comes into play.
General Liability Insurance: Sometimes labeled as "slip and fall" coverage, this protects you in the case of physical injury to a customer while in your building. It will help reimburse medical bills and expenses. It also covers legal damages and expenses if the accident was found to be due to your negligence.
Commercial Property Insurance: Again, this is typically covered by the owner of the property, but you want to be familiar with their coverage. If something arises that is excluded from their policy, you want to be protected.
Keep in mind, if the owner of the property has the proper insurance coverage, you may simply need to obtain insurance to cover the gaps in their policy (if there are any).
Business Insurance Exclusions
Earthquakes and floods are frequently NOT covered in business renters insurance, but are additions to your policy that can be considered. Other natural disasters that are unique to the area of the country you live in should be considered as you choose additional coverages. Other exclusions can include negligence or pest problems.
Types of Business Renters' Insurance to Consider
General liability insurance is a type of renters' insurance that most renters want, or a landlord requires them to have. It may protect in the event an accident occurs on the premises, such as a slip and fall due to a wet floor.
Commercial property insurance is specifically for damage that occurs to a commercial property. Depending on the policy specifics, it may also cover if there's any equipment or inventory lost or that sustains damage. It includes theft, fire and other similar major events.
Business income insurance, also known as business interruption insurance, covers when you lose income as the result of an event at the establishment.
No matter what types of business insurance you have, such as property coverage, liability or business income insurance, you can have peace of mind knowing you're covered in the event of an incident affecting the property. It's also reassuring for the property owner because they know their building is covered.h
Other Coverages To Consider
What other business insurance should you consider getting alongside your renters policy?
How Much Does Business Renters Insurance Cost?
The cost of insurance coverage depends on variables such as the age of the building, where it's located, what the business is, past claims, the insurance company, etc. It averages between $250-$450 per year and it also varies based on the type of policy you choose:
Actual-Cash Value (ACV): This is a more affordable policy premium. However, you will only be reimbursed the cost of replacement or repairs minus the depreciated value of the item.
Replacement Cost Policy: This type of insurance policy typically comes with a higher premium, but covers the full cost of either repairing or replacing damaged items and/or property damage.
Get A Free Business Insurance Quote
You want to make sure your business is well-protected. You can contact one of our qualified agents and they'll guide you through the process to find the right liability insurance policy for your small business. Contact us using the form above for more information—and receive a free insurance quote in just minutes.
I recommend the prices! They have great customer service!
The representative was very efficient, and able to provide detail about the services that I was purchasing, as well as being very courteous so far a great buy.
Amazing! Fast with awesome customer service! Thank you!