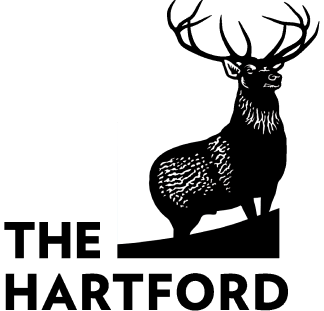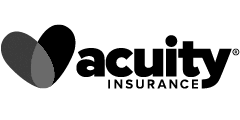 What is Equipment Breakdown Coverage?
Equipment breakdown coverage (or mechanical breakdown insurance) is coverage of a loss due to mechanical or electrical breakdown of equipment. It used to be referred to as 'Boiler and Machinery Insurance' but is now generally categorized as equipment breakdown coverage or equipment breakdown insurance. So how does it help protect your business?
What Equipment is Covered?
Covered equipment on these policies includes:
Boilers and furnaces
Computer equipment
Phones and communication devices
Heating and air conditioning systems
Refrigeration systems
Home security systems
Home entertainment systems
Equipment breakdown insurance usually covers the cost to repair or replace the above items, including time and labor associated. If there was food spoilage, that will be considered as well. Lost income is also covered under these policies.
In this day and age, almost every business relies on computers and phone systems for the daily operation of the business. If power surges shut down or wipe out these systems —will you be prepared?
Equipment Breakdown Coverage Examples
Equipment breakdown insurance comes in handy in these scenarios:
Example #1: The motor inside your commercial refrigerator burns out and needs to be repaired. The cost to repair the motor burnout—including labor—as well as food spoilage and product loss is covered with equipment breakdown insurance. If you decide to replace the damaged fridge with a more environmentally friendly or energy-efficient model your insurance company may help cover some of the costs.
Example #2: What if a power surge when your electricity is turned back on after a storm damages computer equipment or telephones? Your equipment breakdown policy can cover the replacement or necessary repairs.
Example #3: Your air conditioning system malfunctions because a fuse is blown. The cost of repair is covered by your insurance company because you've invested in insurance to protect your equipment.
Just like any other insurance policy, there is a limit—or maximum amount—that an insurance company will cover per claim submitted. If there are costs that exceed this maximum, you will be responsible for the replacement costs. The amount of coverage that is necessary varies from business to business but is typically quite affordable.
Please note that these examples are for informational purposes only and don't necessarily reflect what an insurance company may or may not cover.
What Equipment is Excluded from Coverage?
It's important to understand this insurance covers 'hardware' and not software for your computers, phone systems, etc. For example—a virus or bug which causes computer failure is not covered, but a power surge that damages a motherboard would be. What else is excluded from coverage?
Normal wear and tear due to aged equipment
Deterioration of equipment caused by rust, corrosion, or mold
Equipment that wasn't properly stored or taken care of
Property that was damaged by pests
Property damaged by operator error
Does Your Business Need Equipment Breakdown Coverage?
Generally speaking, insuring equipment that is expensive to repair or replace should be a small business owner's priority. Here are just a few examples of businesses that should purchase equipment breakdown coverage:
If you own a restaurant or a food processing plant, you depend on providing great meals for your customers. What if damage to your refrigeration units leaves you with a significant loss?
If you own an office building with numerous employees with countless computers and phone systems. You need to protect their expensive equipment.
You own a machine shop with expensive machinery/tools that may be negatively impacted by mechanical or electrical breakdowns.
If you think your small business may benefit from this type of insurance, be sure to connect with an agent for more information.
Doesn't Commercial Property Insurance Cover This?
Many business owners believe their commercial property insurance would cover these claims—only to find out it's not covered. Property insurance covers damages from sudden external causes such as fire, flooding, or a tree falling into your building. These policies don't cover internal causes like electrical or mechanical failure. This is where equipment breakdown insurance becomes necessary. Equipment breakdown coverage is often purchased in conjunction with property insurance. Some business income—or business interruption insurance—policies also include coverage for equipment breakdowns. You may be able to get discounts on your policy if you add it through an existing carrier or purchase a business owners' policy.
How Much Does Breakdown Insurance Cost?
Equipment breakdown insurance can be purchased for as little as $25–$50 annually for $50,000 in coverage—well worth the minimal expense. If you're on the fence about the insurance, we recommend speaking to an agent to determine whether or not it's a good fit for you. It's always a safe bet to spend a small amount of money to safeguard the future of your company.
How Do You Get Equipment Breakdown insurance?
We recommend connecting with your commercial insurance agent or speaking to one of our qualified specialists about the coverages necessary and whether or not you can add it as an endorsement to your business income insurance or purchase the policy from your insurance company separately. If you'd like help or need more information on the subject, complete the form at the top of the page. Or you can give us a call at 877-907-5267.
Other important coverages to consider: General Liability Insurance, Commercial Property Insurance, Product Liability Insurance, Vending Machine Insurance
Great! Fast service at a great price. Needed a business insurance provider the same day for a company I work with. They had the quote to me within minutes and policy up and running shortly after. Would recommend highly!
One call and I had a policy within hours! Very affordable and responsive A+!
Very helpful and their customer service is top notch! Very pleased with their service.

Hands of Hope Adult Homecare, LLC