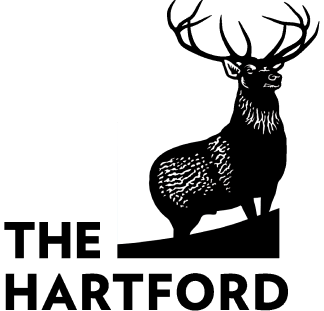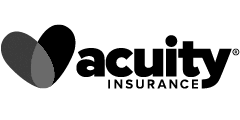 What is Employee Benefits Liability Insurance?
Employee Benefits Liability (EBL)—also referred to as Employee Benefits Liability Coverage, and Employee Liability Insurance—protects the business holding the liability policy against an error or omission that was made regarding the administration of employee benefit plans or retirement plans. Most claims revolve around clerical errors such as:
Where the employee is not added to their benefit plans
The employee is added to the wrong benefits, OR
The employee is accidentally deleted from coverage altogether
It can also include coverage for incorrect or inaccurate advice given by employers to employees about their particular benefits. Administrative mistakes in calculating the amounts of contributions of the employer or employee are also covered by employee benefits liability coverage. Such errors are usually made by a benefits administrator in the HR Department. That can include your HR Manager, record-keepers, accountants, and trustees.
Employee Benefits Liability is a Claims-Made Policy
What does claims-made mean? A claim is covered by the insurance policy if it is made while the employee benefits liability coverage is active. If you want a claim covered for a retroactive date, you have to pay for the policy to include the retroactive date or add a tail to the end of it.
Is Employee Benefits Liability Coverage Included in a General Liability Policy?
Employee benefits liability coverage can be a standalone policy or added as an endorsement on another policy such as commercial general liability insurance. A commercial general liability insurance policy covers third-party bodily injury, property damage, and advertising injury.
EBL can often be confused with fiduciary liability insurance. Fiduciaries are legally and ethically responsible for a client's assets. Fiduciary liability is insurance coverage that protects a business from administrative errors and omissions when fiduciary duties are breached and it results in a financial loss.
What Types of Insurance Policies Does Employee Benefits Liability Cover?
Employee benefits liability covers most benefits including:
Health Insurance plan
Dental Insurance
Vision coverage
Life Insurance
401k/retirement
Profit-sharing
Social Security
Unemployment
Disability insurance
Pension plans
Retirement plans
A benefits package may include other benefits not listed here. If your employee benefits plans include something else, be sure to speak with an insurance broker to determine appropriate coverage.
Limits of an Employee Benefits Liability Policy
These liability policies usually have two different types of coverage limits:
Each Employee Limit: This amount is the most an insurer will pay per each employee and/or their spouses and family.
Aggregate Limit: This is the highest amount the insurer will pay out per policy for an individual business.
NOTE: A business will have to pay a deductible per each occurrence.
Exclusions from Employee Benefits Liability
Common exclusions for employee benefits liability claims that are not covered by this insurance policy include:
Claims of the poor performance of an employee's 401k
If an employee is not happy with their salary or wage
Bodily injury and property damage claims
Any benefit provided by the company that is not of monetary value is excluded
Fraudulent or criminal acts by the administration
Breaches covered under the Employee Retirement Income Security Act (ERISA)
If a company has less than 50 employees, any health insurance benefit program that is offered is completely voluntary. If claims are made against a company with less than 50 employees regarding an issue including health insurance, there may only be partial coverage of the claim for the employee.
Why Do You Need EBL Coverage?
Liability insurance for employees is among the least expensive kinds of coverage, particularly if it is an endorsement. It should, however, be part of your risk management strategy. It's also a way to ensure that valued employees aren't left in the lurch if errors or omissions occur. Here are some examples of why employee benefits liability insurance is necessary:
Example #1: A new employee chooses her benefits in the group medical plan, but the paperwork gets lost at some point after she has finished it. The administration doesn't notice the paperwork is lost until the new employee ends up critically ill. When she's admitted to the hospital, she finds out her health plan isn't active. Because of the errors or omissions you made as her employer, you are liable to enroll her in a benefit plan with the health insurance company and pay for her medical costs.
Example #2: One of your employees is injured on the job and unable to work for two months. Workers' compensation insurance should cover some of their medical expenses and lost wages. However, the employee believes they weren't given the correct amount of money allowed under this employee benefit program. Employee benefits liability insurance can step in to cover costs if the employee sues for the money owed them.
Other Insurance Policies For Your Employees
Your goal as a business owner is to hire and retain talent. You need to make sure the employee benefit plan and insurance that you offer is competitive in the industry. Some of the coverage you should consider in addition to EBL includes these options.
Workers' Compensation Insurance: If an employee is injured at work, workers' comp can help cover their medical bills and lost wages until they're able to return.
Employment Practices Liability Insurance: If an employee feels they've been discriminated against or accuses their employer of wrongful termination, sexual harassment, and other workplace incidents, this policy can provide you with a legal defense. It may help pay any settlements as well.
You can also include coverages such as disability insurance and offer your employees retirement plans, life insurance, vision and dental, and other benefits to employees.
How Much Does Employee Benefits Liability Insurance Cost?
The cost for this type of insurance plan depends on whether or not benefits are offered, the size of the company, and how many employees you have. Insurance companies can offer plans as low as $30 per month, but it's best to speak with a knowledgeable agent to help determine if an EBL insurance plan is right for your business. An agent can also help you determine other types of business insurance you may need.
Free Employee Benefits Liability Insurance Quote
If you provide benefits to your employees, a plan like this is an integral part of your risk management strategy. It works to protect your small business. If you have any further questions or would like a free quote, complete the form at the top of the page and one of our specialists will connect with you shortly. Or give us a call at 1-877-907-5267.
Related Resources: General Liability Insurance, Errors or Omissions Insurance, Employment Practices Liability Insurance, Fiduciary Liability Insurance
Jennifer was extremly helpful, and was able to answer my questions in a timely manner and moved at my pace, which was extremly helpful, as a first time buisness owner.
Very helpful and their customer service is top notch! Very pleased with their service.

Hands of Hope Adult Homecare, LLC
Insurance I needed, explained simply.