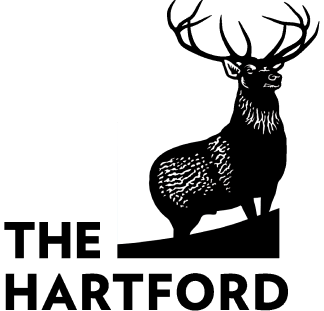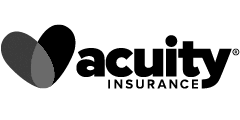 You may have heard you need to get hazard insurance if you've gotten—or want to get—an EIDL or PPP loan from the Small Business Administration (SBA). In this guide, we will cover what hazard insurance is, why you need it, how much coverage you need, and where to get hazard insurance.
What is Business Hazard Insurance?
Business Hazard Insurance Definition: Business hazard insurance protects property from natural disasters such as hail, fire, severe storms, and other catastrophes. Each specific peril must be included in the policy for there to be coverage and compensation for a loss.
Many people use hazard insurance interchangeably with catastrophe insurance, but they are two separate types of policies. In most cases, hazard insurance refers to a portion of homeowners insurance that covers the structure. In small businesses, it can be part of a commercial insurance policy called commercial property insurance. Catastrophe insurance is a completely separate policy.
What does Business Hazard Insurance Cover?
The hazard insurance portion of property insurance typically includes coverage for property damage from:
Fire damage
Hail
Snow, sleet, or ice
Lightning
Theft
Vandalism
Explosions
Power surges
Civil unrest or rioting
So when would you need a separate hazard insurance policy? Perils such as flooding, earthquakes, acts of terror, nuclear attacks, or damage from war are often excluded and require separate insurance policies. If you are in an area prone to these disasters you'll want to consider that coverage.
The Types of Business Insurance to Consider
Sometimes, if your business is in a state that excludes perils like earthquakes, hail, flooding, etc. from home insurance policies, you may need to get separate coverage—which is where hazard insurance comes in.
For example, if you own a beachfront business in Florida, a property insurance policy isn't going to cover hurricanes or flooding. Likewise, if you live in California you'll need a separate policy that covers earthquakes.
Why do business and homeowners policies exclude these things? Because they're likely to happen. An insurance company won't cover something likely to happen in a high-risk area unless you pay for additional coverage.
If you are in an area prone to these natural disasters you'll want to consider coverage for these types of hazards:
Flood Insurance: Flood insurance covers damage to your property that is caused by any sort of flooding (from ice/snow melting, flash flooding, storm surge from hurricanes).
Earthquake Insurance: As the name entails, this policy covers damage to your property from the effects of an earthquake, up to the limits of your policy.
Terrorism Insurance Coverage: Terrorism insurance provides similar coverage to that of property insurance for acts of terror.
Do I Need to Get Hazard Insurance for My Small Business?
Many mortgage lenders require small businesses to obtain insurance coverage before they can secure a loan. Likewise, if someone wants to get a mortgage for a home, they're required to get homeowners insurance. Banks need to make sure that their investment is insured if something were to happen.
Business Hazard Insurance for SBA and EIDL Loans
The Small Business Association requires any business to obtain property coverage to qualify for the Paycheck Protection Program (PPP) loan or an Economic Injury Disaster Loan (EIDL). So if you received a loan through the PPP program or are applying for an EIDL loan, you are required to obtain general liability or commercial property insurance that includes EIDL hazard insurance.
What else do you need to know about the SBA hazard insurance requirement?
The amount of coverage must equal at least 80% of your loan amount
The insurance must be under the name of your business (and you must prove you own business property)
If you operate under a DBA (doing business as) it must be listed on the insurance policy
It must be obtained within 12 months of receiving either loan
For loans received in 2020 the first payment is due 24 months from the date you received it
For loans received in 2021 the first payment is due18 months from the date your received it
You can apply for one of thee loans through 12/31/2021 and must obtain business hazard insurance within 12 months from the date you receive the funds. If you need hazard insurance for an SBA/EIDL loan, talk with your insurance company about getting property coverage. Or, speak with one of our agents to get more information.
How Much Does Hazard Insurance for Business Cost?
You want to make sure your commercial property insurance has comprehensive coverage for hazards. What can influence the cost that insurance companies charge?
The age of the property
The value of the property
The limits and coverage options you choose
Whether or not you choose full replacement cost
Consider a Business Owners' Policy
If you need to get property insurance, consider purchasing a business owners' policy (BOP). What does a BOP cover?
Commercial Property Insurance: This provides coverage for your business structure, furniture, equipment, and other important documents.
General Liability Insurance: General liability coverage protects your business if a customer or their property is injured. It also protects you if you're accused of libel, slander, or advertising injury.
Business Interruption Insurance: If your business suffers property damage and you cannot operate while it is being repaired, business interruption insurance can cover the cost of a temporary location to operate. It can also cover lost income, payroll, taxes, and more.
A business owners' policy is often a more affordable way to obtain the coverage you need (i.e. hazard insurance) to protect your business. Speak to an agent to help you assess your insurance needs.
Get a Free Small Business Insurance Quote
Our goal at Tivly is to help small and medium-sized businesses get the insurance coverage they need at an affordable price. We want the process to be quick and easy. If you're interested in a quote, want more information on hazard insurance, or simply need insurance advice, complete the form at the top of the page or call us at 877-907-5267. We'll connect you with an insurance agent that can help you get the coverage you need!
Additional Business Insurance Coverages To Consider: Professional Liability Insurance, Workers' Compensation Insurance, Earthquake Insurance
Amazing! Fast with awesome customer service! Thank you!
The whole experience was awesome as well as the cost!!
This insurance purchase for my business was the most seamless phone encounter I have ever had in any phone purchase process bar none. Information was requested once and moved smoothly from one person to the next as we moved thru the purchase. Each person I dealt with was friendly, professional, and focused on determining my needs and the best way to match me up with the solution. Absolutely stellar!!!