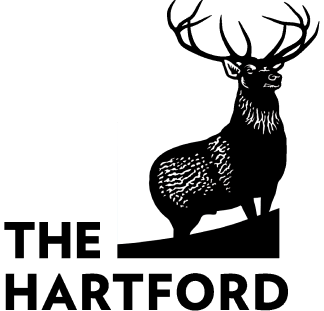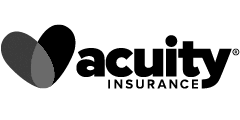 What Is Commercial Insurance?
You've worked hard to build a successful business—which is why you need to protect it with commercial insurance. Commercial insurance (or business insurance) makes sure that all the effort and money you have invested in your business is covered in case a natural or financial disaster strikes.
Commercial insurance is when you pay a set monthly or annual premium and enter an insurance contract. Once the insurance company's coverage begins, the insurance company agrees to assume liability for damage to property or people. Depending on the type of insurance policy, it can step in to help cover the financial loss you'd otherwise be responsible for. It is one of the best things small business owners can do to provide financial protection for their business assets.
4 Types of Commercial Insurance to Consider
If you're a business owner, we recommend these four types of insurance coverages for businesses.
Commercial Property Insurance
Commercial property insurance covers costs to repair or replace the property that you operate your business in or lost or damaged equipment or inventory. Property insurance covers the building structure itself, as well as business property such as equipment, inventory, furniture, and more.
Covered perils in a property insurance policy usually include losses from fire, storms, theft, burglary, or vandalism. A property insurance policy typically excludes coverage for damage from flooding. If you live in a flood zone, consider purchasing a flood insurance policy.
An insurance company usually offers two coverage options to replace property: replacement cost or actual cash value. We recommend getting your building, personal property, and inventory appraised and then work with an experienced agent to determine which option is best for your business.
Commerical General Liability Insurance
General liability insurance covers your business from liability arising from third-party bodily injury, third-party property damage, and advertising injury (libel, slander, copyright infringement, etc.). Liability insurance coverage will pay settlements to third parties resulting from anything for which your business is legally liable, up to the policy limits, as well as defense costs and legal fees associated with the claim. It also covers any medical bills for any people injured by your business.
Commercial Auto Insurance
Commercial auto insurance provides coverage for the commercial vehicles owned by your business. This insurance pays any costs to third parties resulting from bodily injury or property damage for which your business or employees are found legally liable, up to the policy limits. Depending on what kind of commercial auto coverage you buy, the insurance may also pay to repair or replace your vehicle because of damage resulting from accidents, theft, flooding, and other events.
Workers' Compensation Insurance
Workers' compensation insurance—often shortened to workers' comp—pays for medical bills and replaces a portion of lost wages for employees who suffer work-related injuries, regardless of who was at fault for the injury. It also helps protect the business from a lawsuit from an injured employee. Workers' compensation insurance is required—in almost every state—if you hire employees, contractors, or subcontractors. You'll likely be required to get disability and unemployment insurance for your employees as well, but again, this depends on your state's local rules.
Other Business Insurance Policies to Consider
In addition to the basic liability insurance highlighted above, there are various other business insurance coverages to consider to protect your business.
Business Owners' Policy
A business owner's policy is a package that insurance carriers usually offer small businesses at a discounted rate compared to purchasing each policy separately. It usually includes general liability insurance, commercial property insurance, and business interruption insurance.
Business interruption insurance–also referred to as business income insurance—helps cover costs if you're unable to operate your business. Those costs can include lost income, employee payroll, taxes, debt repayment, and other operating expenses.
Commercial Umbrella Insurance
Commercial umbrella insurance policies provide coverage over and above your other liability coverage limits if insurance claims exceed the limits of an underlying policy. They are designed to protect against unusually high losses. Some umbrella policies also include coverage for things excluded by underlying policies.
Professional Liability Insurance/Errors and Omissions Insurance
Professional liability policies are designed to meet the specific needs of individual businesses that offer a professional service in the course of their jobs. It can also apply to professions that face high costs if they make an error. It includes coverage if you're accused of negligence, missed deadlines, undelivered services, and giving incorrect advice.
This group of insurance can include:
Equipment Breakdown Coverage
Equipment breakdown coverage is known as "boiler and machinery" insurance. This insurance covers things like A/C, furnaces, and other equipment if they break down
How Much Does Commercial Insurance Cost?
Business insurance costs and premium payments vary depending on the types of insurance coverages you choose and other factors, such as:
How many employees you have

Whether you own or rent a building

The type of company you own

The services you provide

The type of business risk you face
Because the costs vary so widely with different insurance companies and depend on numerous factors, we always recommend talking with an insurance broker to help you determine your business risk and get a commercial insurance quote for accurate coverage.
Want to Learn More About Commercial Insurance Coverage?
Navigating the world of commercial insurance and determining the specific risks your business faces can be tricky. We always recommend speaking with a licensed agent about the coverage your business may need. If you need help assessing your business risks, need more information, or would like helping getting coverage, give us a call at 877-907-5267. Or, complete the form at the top of the page for a simple, free quote. Our goal is to help you as a small business owner get the coverage you need to protect your business—at the right price.
Additional Free Resources:
Reviewed By: Sarah Reid, Licensed Agent
Related Pages: What is Business Insurance?, What Is Commercial Business Insurance?
Matched our company with the perfect insurance company! Customer Service is OUTSTANDING!
Great company ... had a great experience with them.
The whole experience was awesome as well as the cost!!