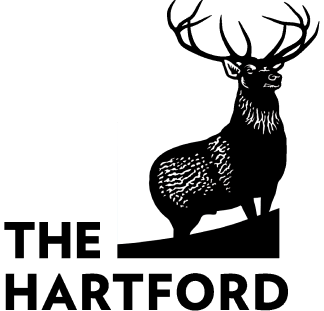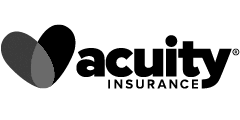 What is Commercial Property and Casualty Insurance?
Commercial property and casualty insurance—also referred to as P&C Insurance or commercial lines insurance—is a category of business insurance. This type of insurance includes policies that protect small businesses from a range of threats. It commonly refers to both commercial property insurance and casualty insurance. What are these commercial insurance policies?
Commercial Property Insurance
Commercial property insurance covers the physical building of your business and all of its business assets including inventory, products, equipment, furniture, personal property). This insurance provides coverage for damage from fire, theft, natural disasters, and vandalism. It is necessary if you own or lease your property.
You can insure your property on a replacement cost or actual cash value basis. Replacement cost reimburses you the actual amount to replace the lost or damaged item. Actual cash value is the replacement cost minus depreciation—which may not be enough to replace the damaged property.
Commercial crime insurance and equipment breakdown coverage are insurance policies that can be grouped under commercial property coverage.
Casualty Insurance
Casualty insurance is a group of liability policies to protect your business from any liability claim you may face. It usually includes these types of commercial insurance coverage:
Commercial property and casualty insurance are often sold together as a package deal, similar to a business owners policy. We recommend speaking with an agent to determine what types of casualty coverage you need to include in your insurance package based on your business type.
Why Are These Policies Important to Your Business?
Businesses face a lot of risks that are out of your control. If a tornado comes through your area and tears your roof off and damages your inventory, what are you going to do? If you have business property insurance, your insurance company can help repair your building and replace the damaged contents. If you don't have it? Your business could stay completely decimated. That's the difference between having insurance coverages and "saving money."
What if your general liability insurance lapses and a customer has a piece of heavy equipment fall on them? You could be liable for thousands of dollars of medical expenses, legal fees, not to mention a costly legal settlement. Paying for liability policies may not be popular, but it is certainly necessary to protect your business, your customers, and your reputation.
What Isn't Included in Commercial Property Insurance?
While commercial property insurance is a comprehensive solution for safeguarding your business assets, it's crucial to remember it doesn't cover everything. Standard policies often exclude coverage for damages resulting from natural disasters such as floods or earthquakes unless specifically included in your policy. Insurance policies rarely cover the destruction that the policyholder intentionally causes.
Being aware of your policy's limitations is important to avoid being surprised. For instance, if a vehicle used for business deliveries gets involved in an accident, the damages may not fall under the remit of standard commercial property insurance. If you're a home healthcare professional or a contractor who visits clients' homes, your policy may not cover accidental damage to the client's property. Last, it's important to note that unless explicitly stated in your policy, commercial property insurance does not cover loss of income due to business interruptions.
Who Needs Commercial Property and Casualty Insurance?
Commercial property and casualty insurance are crucial if you own, lease, or rent a space for your business operations. This also extends to home-based businesses, who often mistakenly believe their homeowner's insurance covers their business needs. This coverage can benefit commercial property owners, retail stores, manufacturers, and others.
Whether protecting physical assets from property damage or safeguarding against claims with a casualty insurance policy, it's vital to consider all potential risks to your business. In addition, professional liability insurance provides another layer of protection, especially for those in service industries where clients risk being sued.
Examples of Covered Claims
So what does commercial property insurance cover? Here are a few examples to help demonstrate what your business insurance can do for you:
Your small business is located in California and it's been an especially dry season. Unfortunately, California is prone to wildfires. Your business property is destroyed in the fire. Your insurance company will cover the cost of rebuilding the property, income lost during the time period of rebuilding, and any equipment that was destroyed in the fire.

You show up at your business to find the door ajar and broken glass everywhere. As you're dialing 9-1-1 you walk in and survey the damage. All of your computers have been stolen. If you chose replacement cost value under your property insurance, your insurance company will replace the broken window and computers.

Storms sweep through your area and a tornado touches down close to your small business. A tree has fallen through the side wall and part of your roof was torn off. Your insurance company will process your claim and cover the cost of repair to your commercial property.
How Much Does Commercial Property Insurance Typically Cost?
Insurance cost varies from insurance company to insurance company. Some businesses pay around $500 a year and others up to $5,000.
Some factors that may impact the cost of your commercial property insurance policy include:
Location

How large your business property is

How old your building is

What physical assets need to be insured

Coverage limits and deductibles chosen
The cost of insurance will vary by state and other factors. Make sure you speak with a knowledgeable agent to determine your unique business needs.
Get More Information About Property and Casualty Insurance
Property and casualty insurance includes different types of commercial insurance policies that a business might need. The types of insurance you need for your business will be different from the next small business. If you'd like more information about property and casualty insurance, complete the form at the top of the page. Or, call us at 877-907-5267. We'll help you get the business policy you need with the right insurance company for your business.
Reviewed By: Sarah Reid, Licensed Agent
Related Articles: Business Owners Policy
We had a great experience. Michael, was super helpful, answered all our questions and did a great job finding us an insurance company. He also made an effort to get everything done as fast as possible. We are very thankful for the excellent service.
Matched our company with the perfect insurance company! Customer Service is OUTSTANDING!
5 STAR. Matched our company with the perfect insurance company! Customer Service OUTSTANDING!

Affordable Towing