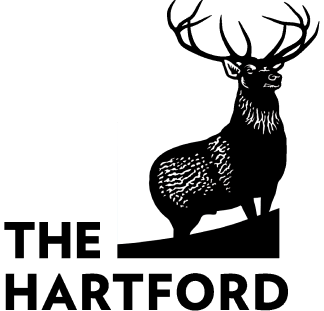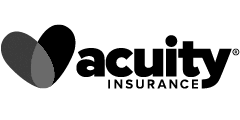 Commercial warehouses are a vital component of several industries. They're used to store materials, supplies, components, as well as finished products. The owner of a warehouse takes on the responsibility of providing adequate facilities so that their customers can properly store whatever they need to.
Most times, commercial warehouse space is shared by a variety of entities, all with unique space needs. Some customers require climate-controlled areas, others need refrigerated or frozen storage, and other customers only need rack space. Regardless of the type of space provided, all warehouses must have proper warehouse insurance.
What is Warehouse Insurance?
Commercial Warehouse Insurance—also referred to as Warehouseman's Legal Liability Insurance, Warehouseman Insurance, or Warehouse Legal Liability Insurance—is a type of business insurance designed to protect against property damage and loss and potential liability issues. The exact types of coverage necessary depend upon the type of warehouse facility, services provided, and whether or not there are employees.
Warehouse legal liability is a unique coverage because it's designed to protect physical products that belong to someone else. This insurance should provide protection not only during storage but also during transportation, cross-docking, packaging, labeling, and any other services provided.
What is Covered Under Warehouse Legal Liability Insurance?
A good warehouse insurance package should include commercial property insurance and liability coverages:
Commercial Property Insurance
Property insurance can help cover losses from natural disasters, fires, damage from humidity or temperature changes, and theft.
The assets of a warehouse include can include tangible assets such as:
Buildings
Storage racks
Refrigeration units
Freezers
Forklifts
Office furniture
Data and software
Physical or electronic records
Office equipment (computers, phones, printers, etc.)
Some insurance companies—such as The Hartford—will cover up to a certain dollar amount of payment you're unable to receive (accounts receivable) due to damaged electronic or paper records. Some companies also help pay for debris removal and pollution cleanup after a covered loss.
Losing any of these important items can result in loss of income, replacement costs, and other expenses. Commercial Property Insurance protects warehouses from these losses so they can continue to provide their services.
General Liability Insurance
A warehouse should be covered under a General Liability Insurance policy. This kind of policy protects against a variety of losses and damages, including third-party bodily injury, copyright violations, and costs associated with defending against lawsuits. It doesn't provide 100% coverage for every potential risk factor.
Business Owner's Policy
A Business Owner's Policy combines the benefits of general liability insurance, commercial property insurance, and business interruption insurance. It is a good option for a newly formed warehouse business and for very small warehouse businesses that do not own a lot of assets, property, or buildings. As the business grows, a Business Owner's Policy can be expanded to provide the coverage needed.
Warehouse Legal Liability Insurance
Warehouse owners are responsible for the "reasonable care" of the goods and property that they store. That means you are responsible if a customer's property ends up damaged due to your negligence—even if it was unintentional.
Liability claims can arise from numerous issues, including:
Theft
fire/flood
Infestations
Temperature changes
Lost or missing items
Improper maintenance
Legal liability coverage—sometimes referred to as bailee's coverage—specifically refers to losses due to negligence.
Other Warehouse Insurance Coverage Options
What are some other coverage options to consider as part of your package? Here are our thoughts:
Is Warehouse Insurance Really Necessary?
No matter what type of business you operate, it's a wise idea to make sure that you have adequate insurance coverage. If a visitor to your warehouse facility is injured, their property is damaged, or some other event happens, you can and will be held liable. Likewise, if one of your workers is in an accident in a company vehicle, or on the job, you'll be held financially responsible. It's always better to be safe than sorry. Warehouse insurance is a necessity.
How Much Insurance Does My Warehouse Need?
It really depends upon what type of facility you operate and how it is used. A warehouse that provides storage for flammable or other dangerous materials will obviously need more coverage than one that deals with items that aren't dangerous. Likewise, a warehouse that contains large numbers of refrigerated or frozen units that hold food items may need more insurance than one that stores building materials.
Your needs are unique and the only way to know what you need is to speak to a qualified commercial insurance representative. Because of the uniqueness of each warehouse, the cost can vary considerably. The best way to find out the cost is to connect with a knowledgeable agent and get quotes from multiple insurance companies.
Get a Free Business Insurance Quote
Insurance for warehouse operators doesn't have to be complicated. Our goal at Tivly is to help you find the best protection for your business as efficiently as possible. We understand that time is money and we won't waste any of yours. In fact, it's fast, easy, and convenient to get a warehouse legal liability quote. Complete the form at the top of the page and an experienced insurance agent will get back to you shortly. Or, give us a call at 1-877-907-5267.
The representative was very efficient and able to provide details about the services that I was purchasing. The representative was very courteous. So far a great buy!
Great turn around time and the staff make every process very easy. User-friendly organization.
The entire process was very easy....from initial quote to signing the policy. Their rates were very competitive. Thanks for protecting me and my business!