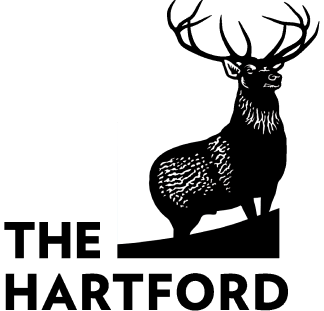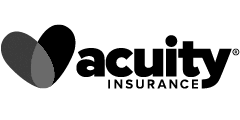 Carpenters Insurance
As a carpenter, you play a vital role in helping people achieve their dream homes. However, one little mishap could put your business at risk. Fortunately, you can find an adequate carpenter insurance policy to provide you with property damage, liability and similar coverage. It's vital to understand what carpentry insurance covers, so you may craft a policy specific to your needs and know how much to expect to pay for a policy.
General Liability Insurance for Carpenters
Simply put, general liability insurance for carpenters is coverage to protect in the event a person sustains bodily harm from your work. For instance, if you dropped a nail and someone stepped on it and required medical attention, your liability insurance would cover it. As a vital component of commercial property insurance, it also covers if you damage someone's property while you're working. Let's say you're working and accidentally drop your hammer off the deck and dent a vehicle located underneath. Rather than face a lawsuit or pay out of pocket, your general liability insurance will compensate.
Other Insurance for Carpenters
You can obtain carpenter insurance that covers any legal fees you may accrue in a lawsuit from an employee or client. It may be in your best interest to have worker's compensation insurance as well. This insurance type provides financial compensation for lost wages and medical bills if a worker should happen to get hurt while on the job. In most states, it's a requirement to have as a business owner.
Although it's not a requirement, you may want to add business interruption insurance to your carpenter insurance policy. It provides you with compensation if you should lose business due to damage or physical loss.
If you or any of your employees drive a vehicle belonging to the company, you'll need to have commercial auto insurance that covers anyone who is driving the truck. In case of an accident, this will cover any property damage, possibly the vehicle, anyone else's vehicle, and medical bills from the accident.
Make sure employees know that their personal vehicles aren't covered under the policy unless they're added to the policy. And when this happens, the only time the vehicle is covered under the commercial policy is when it's being used for work purposes.
How Much Does Carpenter Insurance Cost?
A carpentry insurance policy varies in price based on several factors, such as the size of your business. You also choose the level of coverage you want and the specifics you want to be added to your policy, which also impact the price of your policy.
Even the location of your business will play a role, and so will the size of your team and how long you're signing up for a policy. Keep in mind that you often have the option to pay your insurance on a monthly, biyearly, or yearly basis.
The only way to know for certain how much you'll have to spend on carpentry insurance is to discuss it with an insurance professional and describe the specifics of your business as well as your desires. The insurance professional can help you figure out the legal requirements for your state so you remain compliant and will educate you on that particular price.
Carpenter Insurance Requirements
Even if your state doesn't require general liability insurance for carpenters, it's in your best interest to have it.
In your state, you may need to have worker's compensation service if your laborers are workers rather than contractors. If you have one or more work vehicles, you'll need to have a policy for those.
The level of coverage you need varies based on your state, so make sure you do your homework to ensure you choose a carpenter insurance policy that meets your state's requirements and protects your business and workers simultaneously.
Although insurance requirements aren't static in every state, a general liability insurance policy as well as certain other types of insurance can protect your business and save you from the possibility of having to close your company due to a major lawsuit. Fortunately, policies are highly customizable.