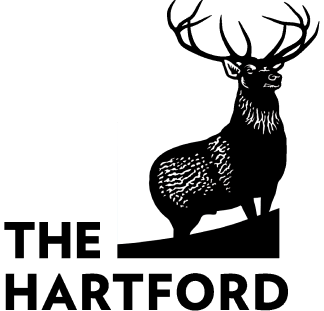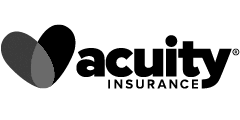 Is engineers' insurance the same as architect's insurance? Is a landscaper's insurance the same thing? The answer is no—and yes. Every small business owner needs certain business insurance policies to protect them in case the worst happens. But every business is going to have different needs, risks, and exposure.
Every business owner—from medical professionals, accountants, architects, to landscaping services— should examine their risks and put together a business insurance plan based on that information. Be sure to shop around and find the right insurance company for your small business.
Why Businesses Need Insurance
Running a business comes with inherent risks and uncertainties. Regardless of the industry or size of the business, unforeseen events can occur that have the potential to disrupt operations, cause financial losses, or even lead to legal liabilities. This is where insurance plays a crucial role. Here are some key reasons why businesses need insurance:
Protection against property damage and loss: Business insurance provides coverage for property damage caused by incidents such as fire, theft, vandalism, or natural disasters. Whether it's your office space, equipment, inventory, or any other physical assets, insurance can help cover the costs of repair, replacement, or rebuilding, ensuring that your business can recover swiftly without bearing the entire financial burden.
Liability coverage: Businesses face various liabilities, including third-party injuries, property damage, or legal claims arising from their products, services, or operations. Liability insurance protects the business from the financial repercussions of such claims, covering legal expenses, settlements, or judgments. Without liability coverage, a single lawsuit could potentially bankrupt a business.
Business interruption coverage: Unexpected events, such as natural disasters, accidents, or infrastructure failures, can disrupt business operations, leading to significant revenue losses. Business interruption insurance helps compensate for the income lost during these disruptions, covering ongoing expenses like payroll, rent, or loan payments. It provides a safety net that allows businesses to navigate through difficult times and resume operations as quickly as possible.
Employee protection: If your business has employees, it's important to provide them with a safe working environment. Workers' compensation insurance is typically required by law and covers medical expenses and lost wages for employees who are injured or become ill while on the job. Having this coverage not only protects your employees but also shields your business from potential lawsuits related to workplace injuries.
Risk management and peace of mind: Insurance plays a crucial role in risk management by helping businesses identify potential risks and develop strategies to mitigate them. By transferring some of the risks to an insurance provider, businesses gain peace of mind, knowing that they have financial protection in place. This allows business owners to focus on their core operations and pursue growth opportunities without constantly worrying about unforeseen events.
Insurance is a fundamental tool for businesses to safeguard their assets, protect against liabilities, and manage risks. It provides financial security and peace of mind, enabling businesses to navigate uncertainties, recover from setbacks, and continue thriving in a competitive landscape.
Most Common Business Insurance Types
There are nine basic types of business insurance every small business needs, or should consider looking into, to protect their business.
What Types of Business Insurance is Required?
While the specific insurance requirements for businesses can vary depending on factors such as industry, location, and size, there are several types of insurance that are commonly considered essential. Here are some of the key types of business insurance that are often required or strongly recommended:
It's important to note that the specific insurance requirements for businesses can vary significantly depending on industry-specific regulations, contractual obligations, or the nature of the business. Consulting with an insurance professional or broker can help determine the precise types and levels of coverage needed to comply with legal requirements and adequately protect your business.
Let us help you protect your business with business insurance and keep your mind at ease. At Tivly, our goal is to help you find protection for your business as efficiently as possible by matching you with the right insurance provider. Simply give us a call at 877-907-5267 or complete the form above and one of our specialists will contact you right away.

Related Articles: Small Business Insurance Costs, Business LLC Insurance
Great experience! I got my 2 million-dollar liability insurance from them for my catering company!

Nicole's Buddy Club Catering Company
Great! Fast service at a great price. Needed a business insurance provider the same day for a company I work with. They had the quote to me within minutes and policy up and running shortly after. Would recommend highly!
We had a great experience. Michael, was super helpful, answered all our questions and did a great job finding us an insurance company. He also made an effort to get everything done as fast as possible. We are very thankful for the excellent service.