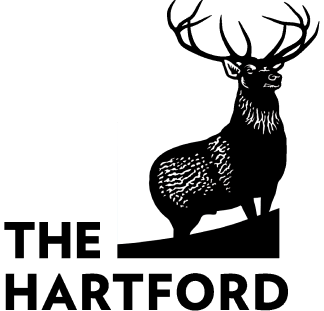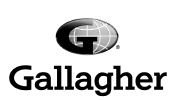 How Much Does Business Insurance Cost?
Business insurance is a blanket term for the multiple types of insurance a business needs to protect its employees and its assets. Therefore, the total cost depends on the types of insurance policies you choose or bundle together.
What can you expect to pay per year? The median cost for each of these common types of insurance on a monthly basis is approximately:
Median liability insurance costs are used versus average costs. Why? Because averages take into account outliers that may be far more expensive or incredibly cheap. The median cost gives you a more accurate picture of what the cost of a liability policy may be. Please note that these are just estimated costs—the final liability insurance costs for your small business insurance is always determined by the details of your business. For example, a business with hundreds of employees will pay more for a workers' compensation premium than a small business with a handful of employees.
Factors that Impact Business Insurance Costs
So what are the factors that impact your business insurance cost? The cost of insurance varies depending on your industry/profession, how many employees you hire, how much coverage you desire, past claims, and more.
Your Profession
The more risk your profession entails, the higher insurance costs you'll pay. For example, the owner of an auto garage has a far higher risk of third party or employee injury than the owner of a grocery store. So the average cost of their general liability policy will be higher.
Number of Employees
As mentioned earlier, the number of employees on your payroll impacts the small business insurance cost. You can expect to pay more per year the more employees you hire. Did you know there's a way to calculate a projected workers' comp rate? The calculation looks like this:
Workers' Classification Code Rate x Experience Modification Number x (Payroll/$100) = Insurance Premium
To find out the workers classification code rate for your industry, check out the numerous databases available in a Google search. The North Carolina Rate Bureau lists class codes and rates for North Carolina.
Coverage Needs
The coverage limits and deductibles you choose for your insurance policy will impact the overall premium of your business insurance policy. An aggregate limit of $2 million will cost more than a limit of $1 million. Likewise, choosing a lower deductible of $500 will come with a higher premium and you will pay less for a $1,000 deductible.
Miscellaneous Factors Impacting Insurance Costs
Other factors that impact small business insurance cost:
Goods and services sold: If your business sells food, customers are at risk of illness, which may increase the average cost of general liability insurance.
Your property and its age: An older property is at an increased risk of property damage and will likely cost more to insure.
The equipment you use: Does your business use heavy machinery? What about expensive equipment? This will impact your general liability insurance cost as well as the premiums for workers' compensation insurance.
The location of your business: If your business is in a high-crime area or perhaps in a wildfire zone, you're at increased risk and will likely pay a higher premium for commercial property coverage.
The classification of your business (LLC, Corporation, etc.): A sole-proprietor may be at higher risk for bankruptcy than a partnership.
Your previous claims history: If your small business has an extensive claims history, this will increase the cost of your business liability insurance.
How to Reduce Your Small Business Insurance Costs
Insurance for a business doesn't have to break the bank. But small businesses often find themselves overpaying for general liability insurance, commercial auto insurance, and other policies. What are some ways small business owners can save money and pay less for commercial insurance? How do you get low-cost insurance? Here are a few ideas:
Take a deep look at your insurance policy(s) with an agent to determine if you've got the proper policy limits. If you're paying for a policy with higher aggregate limits than necessary, it can inflate how much you're paying.
Your agent can also help you determine if there is an overlap in coverage between policies or if you're paying for an insurance that isn't necessary for your small business.
If your business can afford to pay a higher deductible in the case of a covered loss, this can reduce your monthly premiums.
You can sometimes reduce workers' compensation premiums by implementing safety programs, risk management procedures, and training for your employees.
Consider bundling separate insurance policies (such as general liability insurance and commercial property insurance) under a business owners policy. It can often reduce costs and many insurance companies offer a customized business owners policy to suit your needs.
Find out if your commercial auto insurance offers safe driving discounts. Conduct background checks and obtain driving histories on employees. An employee with a poor history can increase your rates significantly.
DO NOT cut corners in an effort to reduce your costs. You want to be sure your small business has ample coverage to protect you in case of a disaster. The last thing you need is to be underinsured.
Did You Know Your Credit Report Impacts Your Insurance Rates?
Many business owners are totally unaware that their business insurance rate is affected by their credit report.
Statistics show that people who have high credit scores file fewer claims than those with low credit scores and that they are less likely to have traffic accidents and traffic violations. Additionally, and more intuitively, much of the history provided in a credit report can be indicative of whether a specific business will pay its business insurance premiums on time or at all.
For that reason, federal law allows an insurance company to look at items from your credit report. Business insurance companies do not have to notify you that they are utilizing your credit report, so most of the time, you won't even realize it.
How Your Credit Score Is Used to Determine Policy Coverage
Insurance companies may take into account the areas of your credit report which apply to the insurance industry. Some of the items your business insurance company will look at in this regard are:
The number of credit cards your business has
Outstanding loans or any debt your company has
Whether or not you pay your monthly bills on time
Whether or not any of your bills have gone to collections
The length of your businesses credit history
NOTE: It is against the law for an insurance company to deny insurance coverage based on a lack of credit history.
So what can't an insurance company use to determine coverage and rates? They are NOT allowed to look at:
Your available credit limit
The number of credit inquiries
Type of credit history
Who issues the credit/debit cards
Review your credit report from time to time to be sure that the information provided there is correct. A business credit report can be corrected or updated if it contains errors.
How Tivly Can Help YOU Find the Cheapest Business Insurance
Every small business owner wants what's best for their business and their employees. At Tivly, we pride ourselves on helping YOU save money and find affordable insurance with the right insurance company for your needs.
Insurance for small business owners doesn't have to be complicated. To get a FREE business insurance quote, complete the form at the top of the page and one of our specialists will connect with you. OR contact us by giving us a call at 1-877-907-5267. We pride ourselves on offering expert advice on the different types of insurance you want to get.
Related Articles: Insurance Audit, Business Insurance Deductible, General Liability Insurance, Professional Liability Insurance, Workers' Compensation Insurance
The whole experience was awesome as well as the cost!!
One call and I had a policy within hours! Very affordable and responsive A+!
The service has been great, very efficient, easy to talk to, and they explained everything. I recommend them.