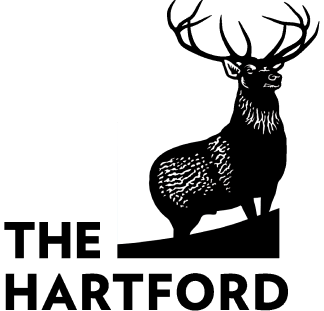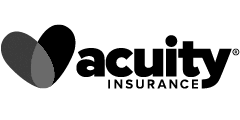 What Does Garage Liability Insurance Cover?
Garage Liability Insurance protects your premises, products, and completed operations against any work you may do on a customer's car which might result in third-party bodily injury or property damage. This specialty insurance will also cover accidental damage to vehicles owned by your business (they must be listed in the policy). A garage liability policy is a sort of umbrella policy that adds protection to your general liability insurance. Garage liability insurance is essential for anyone with garage operations in the automotive industry.
Some tow operators might think they don't need garage liability insurance coverage because they don't own an actual "garage". Unfortunately, many insurance agents unfamiliar with the towing industry may agree and suggest you skip this coverage. Much of the confusion surrounding the need for garage liability results from the insurance industry's definition and use of the term "garage".
It can mean any physical location of your towing business—service station, parking lot, storage area, etc. Legal liability extends to day-to-day business operations (necessary or incidental), stock, products, and contents associated with the business. Garage liability not only covers risks directly associated with a "garage" but those associated with its business operations regardless of whether you own a "garage" or not.
What is Excluded from Garage Liability Insurance Coverage?
A standard garage liability policy will not cover injury to your employees or damage to the garage itself. It will not provide coverage for any damage incurred to customer's vehicles. You'll need to get workers' compensation insurance, commercial property insurance, and garagekeepers insurance to cover these risks.
Who Needs a Garage Liability Insurance Policy?
If you're in an auto services business or perform garage operations where you handle a customer's vehicle, you'll likely need this liability coverage:
Auto Body Repair Shop
Auto Repair Shop
Automobile Dealerships
Tow Truck Businesses
Auto Glass Installers
Oil Change Services
Car Detail & Cleaning businesses
Emissions testing sites
Interior restoration companies
Service stations
Trailer Dealers
What Is The Difference Between Garage Liability and Garage Keepers Insurance?
Garage insurance covers third-party bodily injury and property damage that is incurred during garage business operations. Garage keepers coverage is a supplement that covers damage to customer's vehicles while in the care of your business. This includes damage caused by fire, vandalism, theft, or collision. There are 3 basic coverage options (legal liability, direct excess, and direct primary) that we outline in our comprehensive guide on Garage Keeper's Insurance.
Other Business Insurance Options To Consider
There are a few additional insurance policies you should consider bundling with your garage insurance.
General Liability Insurance
General liability is the #1 policy we recommend for all businesses. It protects you if a customer slips and falls and gets injured. It will pay for their medical bills and associated costs. IF also provide's coverage or someone else's property if it suffers physical damage. This type of policy also includes coverage for advertising injury and product liability.
Workers' Compensation Insurance
You need to include workers' compensation insurance in your business coverage if you hire employees. It covers their medical bills and lost wages if they suffer a work-related illness or injury. Most states legally require businesses that have employees to obtain this coverage.
Commercial Auto Insurance
Commercial Auto Insurance should be included in your business policy if you own vehicles used during the course of business—including cars provided to customers and tow trucks. A commercial auto policy will protect your business if you're in an accident that causes property damage or third-party injuries.
Business Interruption Insurance
Business Interruption Insurance compensates you if you experience a loss of income due to something outside of your control, such as a downed power line that causes your business to lose electrical, internet, etc. This insurance policy can cover lost profits, taxes, payroll, and other expenses for garage owners.
Commercial Property Insurance
Commercial Property Insurance covers the cost of repair or replacement if your garage business is damaged by a covered peril such as a storm, fire, theft, or vandalism. As a business owner, you need to consider not only the proper protection for client vehicles but your property as well.
Employee Dishonesty Coverage
Employee dishonesty coverage helps protect your business from financial loss if an employee steals from you. It's often referred to as commercial crime insurance.
How Much Does Garage Liability Insurance Cost?
Check with a knowledgeable insurance agent for any applicable state, municipal, federal laws, or codes governing garage liability requirements as they relate to your towing operations. For example, in Illinois, tow truck operators are required to carry garage liability to operate legally. Several variables affect the cost of coverage, including:
Location(s) of your towing operation (each 'garage' must be covered)
The size of your business
The annual revenue of your business
Type of towing vehicles owned, age of vehicles, condition, etc.
Number of employees, their age, driving records, and years of experience
The radius of operations (and whether or not you operate in multiple states)
Lot protection (perimeter fencing, covered lot, well lit, paved, security, etc.)
Be certain to check your garage liability coverage for any exclusions or limitations which may have been written into the policy. Protect your investment and livelihood by reviewing your policies annually (at a minimum) with your insurance agent to ensure you have adequate business insurance.
Get a Free Garage Insurance Quote
Insurance for auto repair shops doesn't have to be complicated. Simply complete the form at the top of the page for a free quote. Or, give us a call at 1-877-907-5267 and one of our agents can speak with you about the coverage you need. They'll help set you up with the best policy for you and your business.
Related Articles: Tow Truck Insurance, Garage Keepers Insurance, Commercial Auto Insurance
We had a great experience. Michael, was super helpful, answered all our questions and did a great job finding us an insurance company. He also made an effort to get everything done as fast as possible. We are very thankful for the excellent service.
The representative was very efficient and able to provide details about the services that I was purchasing. The representative was very courteous. So far a great buy!
5 STAR. Matched our company with the perfect insurance company! Customer Service OUTSTANDING!

Affordable Towing