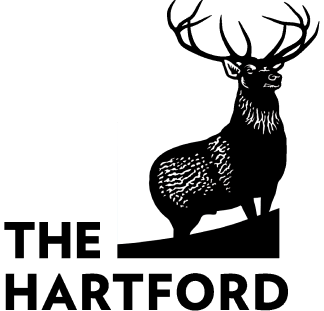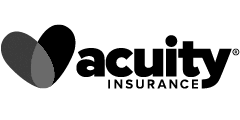 Beauty Insurance: What You Need To Know
As a beautician, you understand how important it is to have professional beauty insurance. Not only does it protect your business, but it can also give you peace of mind if something goes wrong.
In this article, we'll dive into the most important aspects of insurance, as well as the different types of beauty insurance and how they can benefit your business.
What Kind of Insurance Do Beauty Professionals Need?
Beauty professionals need insurance that will protect their business from potential risks. We offer several types of insurance to safeguard your operation and can help you select one suitable to the beauty services you provide and the size of your business.
In the sections below, we've provided descriptions and benefits of the most common types of beauty insurance available on the market:
Property Insurance
This type of insurance covers the physical property of your business, including the building, equipment, and inventory. Property insurance can help you pay for repair and replacement costs in the event of a disaster, such as a fire or flood. It can also assist you in replacing any damaged or stolen equipment, such as hair dryers, curling irons, and shampoo chairs. So, if a storm comes through and blows a tree through your salon's window, your policy can help you pay to fix it and replace any lost or damaged equipment.
Some events property insurance covers include:
Fire
Flood
Vandalism
Theft
Storm damage
Liability Insurance
Having liability insurance protects you from any legal responsibility if someone injures themselves at your business. For instance, if you, one of your employees, or a client are injured while on your property, your policy will help pay for medical expenses.
It can also help protect you if someone sues your business for negligence or personal injury. For example, if a customer claims that one of your treatment packages damaged their skin or hair, your liability insurance can assist you in paying for their medical bills and your legal fees.
Product Liability Insurance
Similar to liability insurance, if one of your products injures someone, product liability insurance can help protect you from expensive medical and legal fees. For instance, if you sell a defective hair straightener that burns someone's scalp, your policy can help pay for the damages. Or, if a client has a bad allergic reaction to one of your products, you can pay to remediate the situation without breaking the bank.
Further, if you sell or use products recalled by their manufacturer, your policy can help cover replacement costs. This coverage is important as product recalls can be expensive and time-consuming.
Business Interruption Insurance
If your business is forced to close due to a natural disaster or another event beyond your control, this type of insurance can help you cover lost income. For example, if a fire damages your salon, business interruption insurance can aid you in recouping revenue and cover rent, utilities, and payroll.
Employee Dishonesty Insurance
Sometimes, you may encounter dishonest employees who can potentially harm your business. If an employee steals money or merchandise, employee dishonesty insurance can help cover replacement costs.
While all forms of insurance are important, they may not always be necessary. Keep in mind that the types of insurance you need will depend on the size and location of your business and the services you offer.
What Is Professional Liability Insurance?
Also known as malpractice or errors and omissions insurance, this option is important for any business that provides a service. This is especially vital for establishments that perform services requiring a high level of skill, such as hair salons and spas, or services that could cause injuries, such as laser hair removal, tattoos, or teeth whitening. It protects you from any legal responsibility if you make a mistake or someone accuses you of professional negligence.
For example, if you're a hairstylist and accidentally dye a client's hair the wrong color, professional liability insurance can help cover the cost of fixing the mistake. Or, if you're a makeup artist and use a foundation brand that causes the client to have an allergic reaction, this insurance can pay for any bills or inconveniences resulting from this unforeseen circumstance.
What Is Commercial Property Insurance?
As a business owner, it's essential to protect your property from fire, theft, and other disasters. Property insurance can help you cover the cost of repairs or replacement if a covered event damages your business.
Most property insurance policies will cover the following:
Buildings
Inventory
Equipment
Furniture
Signs
For example, if your salon experiences flood damage, your policy can help pay for repairs. It can also assist you with replacing any stolen equipment or inventory.
We recommend that any businesses offering beauty services consider purchasing a policy for this type of insurance to help protect your business from a variety of potential disasters.
What's Covered Under Beauty Insurance?
Now that we've covered what types of insurance are available to beauty establishments, we're going to look at what most beauty insurance policies actually cover. Note that policies will vary from location to location, so it is important to talk to one of our qualified insurance agents about your business' needs to get an accurate quote.
In general, we recommend policies that will cover the following:
Accidents and property damage
Equipment
Liability
Product liability
How Much Should I Be Paying For Beautician Insurance?
The amount you pay for beautician insurance will depend on a few factors, such as the type of business you have, your location, and how much coverage you need. In general, you can expect to pay between $500 and $2,000 per year for a policy.
Of course, the best way to get a better idea of how much you'll pay is to request a quote. We make it easy to get a beautician insurance policy by matching you with a provider. Get a quote today!
Very efficient and courteous service.
The whole experience was awesome as well as the cost!!
Very knowledgable. Efficient service. A willingness to work "outside the box".