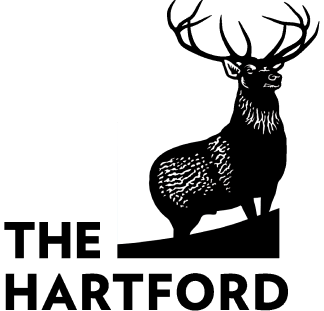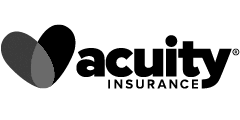 Are you already in operation and need to re-examine your existing vending machine business insurance? Or are you considering jumping into the vending world and want to make sure you have the right kind of coverage before you start? Either way, looking at the reasons insurance for vending machines is necessary is a good way to prepare yourself for the process of getting the right quote.
Why Do Vending Machine Operators Need Insurance?
If you're starting a vending machine business you may think that your risks are low. After all, your machines are usually on other people's property. Most machines vend snacks, candy, or drinks. What could go wrong? A lot. For example:
One of your vending machines could fall on a customer and injure them

The food in your machine could expire and give someone food poisoning

The location your machine is at could lose power and you lose all of your perishable food

An employee could get injured unloading machines from their truck
Even the most basic insurance coverage can protect vending machine owners from some of these risks and save you a lot of money.
What Insurance Coverages Should Vending Machine Operators Consider?
Operating vending machines can be a great way to start your own business with relatively little overhead and modest out-of-pocket start-up costs. But you shouldn't skimp on your insurance, or your lucrative dream could be short-lived. In the following section, we share some risk factors you may face and the business insurance options you should consider.
General Liability Insurance
Every business owner should obtain a general liability insurance policy. Though not legally required, general liability covers you in the case of:
Third-party bodily injury & medical payments: If your machine tips on, electrocutes, or otherwise hurts a customer this policy can cover the medical bills for the bodily injury.
Third-party property damage: You'll have coverage if your vending machine causes a short in the electrical and causes a power outage or if it is tipped while being moved into place and breaks a window.
Legal defense if sued: If personal or property injury is incurred and someone sues you, general liability coverage will help cover defense attorney costs.
Personal and advertising injury: This portion of a general liability policy offers your business protection if you're accused of making false claims in advertising or use someone's logo without permission.
General liability insurance is commonly recommended for every business out there because the coverage is both comprehensive and affordable.
Product Liability Insurance
Product Liability Insurance—sometimes called 'Products and Completed Operations' Coverage—is an important piece of your coverage. Even if you've done everything right, the stock in your vending machines could expire and make someone ill. They can sue your business to cover their medical bills. Product liability insurance can help you recoup costs, pay medical bills, and pay for legal fees and settlements. You'll want to make sure this insurance policy also covers food spoilage to recoup costs if a power outage causes you to lose your stock.
Cyber Liability Insurance
You might think, "Why would I need something like cyber liability insurance?" Well, if your vending machines accept credit or debit cards, the potential risk for cyber theft of customer data might exist. An unfortunately popular scam is called "skimming". This is where someone adds a skimmer to your credit card scanner that can read and obtain credit card numbers, names, pin numbers, etc, leading to credit card fraud.
The damages in situations like that can be considerable. The vending machine operator is held liable—not the bank. Especially if your vending machine business is not adhering to the latest standards for EMV chips. You will be liable for any charges, including the cost of credit monitoring or court expenses.
Commercial Auto Insurance + Hired and Non-Owned Auto
If you own a vehicle that is solely operated to transport goods for business purposes you need commercial auto insurance. Even if one of your employees uses a personal vehicle to restock a machine, that person needs to be covered under a commercial auto policy.
This policy applies both to owned vehicles, rented vehicles, and personal cars used in the course of business. If a collision occurs, these policies cover things like medical payments, repair to property damage, and repair to the other party's vehicle.
Inland Marine Insurance
Inland marine insurance protects your vending machines, equipment and tools, as well as stock while being transported. Equipment that is not permanently attached to your vehicle isn't covered by commercial auto insurance, which is why this policy comes in handy. Larger vending machine businesses that use semis or large box trucks may need to consider another form of inland marine—freight insurance.
Workers' Compensation Insurance
You're required to buy Workers' Comp Insurance for employees in every state but Texas (although in some states it's only required if you have 3 or more employees). Workers compensation insurance covers medical costs if vending machine operators become ill or are injured in a work-related incident. This insurance policy will also cover their lost wages until they're medically cleared to return to work. It also protects you if the employee were to sue you for damages.
Crime/Theft/Vandalism Insurance
If someone breaks into your vending machine and steals products contained within or otherwise vandalizes your property this type of coverage will cover the cost of repair and replacement. Commercial crime insurance can also provide coverage if one of your employees steals from you.
Business Owners Policy
Small vending machine businesses may qualify for something called a business owners policy or BOP. A BOP typically combines general liability insurance, commercial property insurance, and business interruption insurance. This type of insurance is a great way to protect your business with necessary coverage at a more affordable rate than each insurance separately.
If your vending machines are damaged in transport, stolen, vandalized, or the property you use to store the machines and products is compromised—business interruption coverage helps cover operating expenses and loss of income wages until you're fully operational again.
These are just a few types of insurance policies that you can purchase to protect your vending machine business. A knowledgeable insurance agent can help you determine what type of insurance you need.
How Much Does Vending Machine Business Insurance Cost?
Just like any personal insurance coverage, different variables affect the price of vending machine operations insurance. This can include things like:
How many machines you need to protect

The types of food or products that you vend

How many employees you hire

Where your business is located

Whether or not you need to insure vehicles

The policy limits and deductibles you choose
Even the insurance company you choose to receive coverage through can influence what you pay for premiums.
Luckily, insurance for vending machine businesses doesn't have to break the bank. Some insurances offer general liability insurance policies as low as $27 monthly but averages closer to $39 monthly. The average cost range is quite high, anywhere between $500-$1,100 per year.
Get A Free Insurance Quote
These are only a few of the areas that need to be considered when planning the risk management strategy for your business and insurance coverage. Speaking to a professional agent who is well acquainted with the exposures common to a vending machine business is crucial and will help provide you with a strong foundation for your business.
The right insurance can be part of the plan that gives your business a long healthy life. Call us today at 1-877-907-5267 to check insurance rates and get the best quote for your business. Or complete the form at the top of the page to get a free quote from different insurance companies. We can also help you obtain a certificate of insurance.
Jennifer was extremly helpful, and was able to answer my questions in a timely manner and moved at my pace, which was extremly helpful, as a first time buisness owner.
One call and I had a policy within hours! Very affordable and responsive A+!
Amazing! Fast with awesome customer service! Thank you!