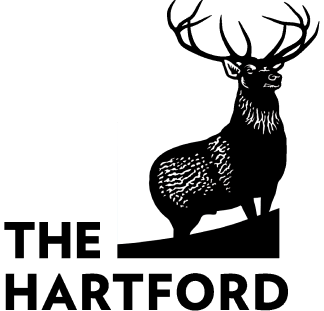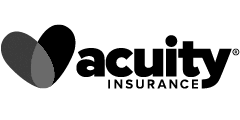 What is Microblading?
Microblading is a semi-permanent tattoo application where the microblading technician uses a tool with several small needle attachments, usually used to create the look of fuller eyebrows. It's exploding in popularity in the US. Many of the professionals who offer microblading services also offer other permanent makeup applications.
There is inherent risk in the nature of your role as an esthetician. Using a sharp tool on and near sensitive areas of people's faces pose potential risks and opens you up to lawsuits. What if you accidentally cut them and leave a permanent scar? Or your tool slips and you damage their eye? having microblading malpratice insurance protects yourself and your business assets from claims, lawsuit, or any unforeseen circumstances.
Who Needs Microblading Insurance?
Microblading is usually combined under the labels of microblading and/or permanent makeup insurance. Depending on the company it can be categorized separately. If you offer any of these services, you fall into the correct category:
Microblading
Permanent Makeup
Chemical peels/facials
Scar camouflage
Eyelash extensions
Manicures/pedicures
Microdermabrasion
Herbal wraps
Waxing
This is just a brief list of everything that can be encompassed under microblading insurance and permanent makeup insurance.
Is Microblading Insurance Different from Permanent Makeup Insurance?
Depending on the insurance company, these policies are often grouped together or the terms are used interchangeably. Some insurance companies coer both under "beauty therapy insurance" or "professional beauty insurance". However, microblading and permanent makeup are different. Microblading is a semi-permanent procedure that has a different application process than permanent makeup. Permanent makeup—also referred to as micropigmentation, micro pigment implantation, or dermagraphics—is as it sounds, a more permanent application of pigment on the dermis layer of the skin.
What Does Microblading Insurance Cover?
There are multiple policies that go into creating the perfect insurance coverage for microblading professionals. Each business in the microblading and permanent make-up industry is unique. Here is a list of insurance policies and information about how they can provide protection for your business:
General liability insurance—also referred to as "slip and fall" insurance—is one of the most common types of insurance for companies to get because it covers third party bodily injury and property damage. The classic example is a customer comes in and trips on uneven tile and ends up getting hurt. This policy would cover their medical expenses. It also covers damage to a customer's personal property, such as if ink is spilled on someone and ruins their purse.
Anyone who provides a service, especially something as intimate as microblading and permanent cosmetics, should consider a professional liability insurance policy. This type of insurance is often called "errors and omissions" insurance because it covers damages caused by professional mistakes. If a client is unhappy with the way he or she looks after you are done and brings a lawsuit against you, this policy will cover the legal costs and potential settlement.
People who perform microblading often rent equipment. Perhaps you rent the room where you perform your services. In that case, you will want to cover any damage to your room so that you won't wind up paying for accidents such as walls getting dented. It's even more important to insure equipment and rooms that you own because you have to replace or fix them. You will want to talk to your insurance agent about what equipment and property need to be insured and for how much, as this can vary with the condition of the property in question.
A business owner's policy, commonly shortened to BOP, is a bundle of policies that you buy together to keep things convenient and cost-effective. The things covered in a BOP would generally reflect the most common risks inherent to the company. For instance, a microblading/permanent cosmetics company would need general liability for when a client is injured on your property and coverage for your property should it get stolen or damaged. Professional liability coverage is usually a separate policy addition.
Product Liability
A microblading or permanent makeup business uses many pre-treatment and post-treatment creams, pigments, color correctors, blades, and needles. Some of these products can hurt the customer or the customer's property. They might have a reaction to a cream or dye. There might also be a defect with a product you use that you were unaware of. This is where product liability coverage comes in: it covers damages caused by the products you use. It may even cover claims that you didn't provide adequate instructions when you gave a customer a product to use. This could be especially important if you use privately labeled products, so you will want to mention it to your insurance agent if you do use them.
Your employees are working with sharp blades and needles, and that can lead to them getting injured. To get them healthy and back to work as quickly as possible, they will have to get medical treatment. Worker's compensation covers any injury that your employee acquires while working for you. Many states require that you have workers' compensation if you have an employee.
How Much Does Microblading Insurance Cost?
Some insurance policies include microblading insurance as part of beauty therapist insurance, sometimes paired with permanent makeup insurance. Others treat it as an additional coverage—or ancillary coverage—to a professional liability insurance. Still other insurance companies exclude the coverage entirely. Those that do offer a microblading insurance policy typically offer the coverage between $349 and $499 per year.
Requirements to Obtain Microblading Insurance
Requirements vary state to state. However, most insurance companies require microblading professionals to hold the proper license and certification to perform microblading and acquire microblading insurance. In Florida, in order to perform microblading you must become a licensed tattoo artist and carry out the service in a tattoo studio. Be sure to check with your local state board for the necessary requirements.
Get a Microblading Insurance Quote
Let us help you protect your microblading and permanent makeup business and keep your mind at ease. At Tivly, our goal is to help you find protection for permanent makeup artists and microblading businesses as efficiently as possible. Simply complete the form above and one of our specialists will contact you right away.
Related Topics: Nail Salon Insurance
I spoke with Megan, she was very professional and informative. When she couldn't reach me on the phone, she stayed with it never giving up.
Very knowledgable. Efficient service. A willingness to work "outside the box".
The representative was very efficient, and able to provide detail about the services that I was purchasing, as well as being very courteous so far a great buy.