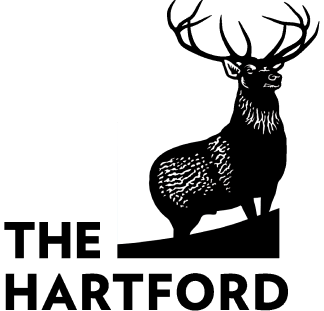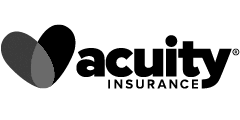 Does My Nail Salon Need Business Insurance?
Your clients receive more than simple manicures and pedicures from you. You provide an experience that they love. Your nail salon's reputation is impeccable. But the highly personal nature of nail care—services centered on a client's appearance—means that you are at higher risk of a lawsuit.
If one of your customers is injured in your business or claims that they caught an infection from poor sanitizing processes at your salon, your business is at risk. The right type of insurance could make all the difference to protect your business.
Operating a nail salon takes a lot of your time, and the search for nail technician insurance can seem daunting if you're not sure what to expect when you begin contacting providers for quotes. In this article, we want to help prepare you. We will cover:
Insurance options for nail salons
Examples of coverage
Questions you'll be asked
What you might pay for coverage
We want to help YOU find the best nail technician insurance to suit your small business.
Business Insurance Policies for Nail Technicians
You may never have to face a claim from an injured client—but if it does occur—you want to be sure that the proper nail salon insurance coverage has been put into place. These are some of the commercial insurance policies you should consider.
General Liability Insurance
General Liability Insurance covers bodily injury to a customer and/or damage to their personal property. This insurance would pay for their medical costs if they're injured and will repair or replace their damaged items. A general liability policy also protects your business if a competitor accuses you of libel, slander, or copyright infringement (i.e. advertising injury).
Some commercial general liability insurance policies include coverage for product liability. If your nail salon sells nail polish, you could be held liable if a client claims injury or illness from your products. This protects your business as part of the supply chain.
Commercial Property Insurance
If a natural disaster strikes and your salon is damaged, you want to make sure you have commercial property insurance. This insurance will cover the repairs to your building or replace your building if it is severely damaged from a covered peril like a storm or a fire.
Business Interruption Insurance
If your business is damaged by a storm or fire, business interruption insurance can help cover lost profits, employee wages, taxes, and even the cost of a temporary location for you to operate your nail salon.
Business Owners' Policy
With a Business Owner's Policy (BOP), an insurance company typically combines general liability insurance, commercial property insurance, and business interruption coverage. It's often more affordable as a package versus obtaining separately. If you're a small business looking to save money on coverage that you need, this could be a great option for you. We recommend that you speak with a licensed insurance agent to help create the best customized coverage for your business.
Professional Liability Insurance
Professional liability insurance is also called errors and omissions insurance. Professional liability coverage protects nail salons from claims of negligence, undelivered services, or giving incorrect advice. Some professional liability policies will include coverage for bodily injury if you accidentally harm a client. This insurance will also cover court costs if you're sued.
Workers' Compensation Insurance
If you hire nail technicians, estheticians, barbers, hairstylists, etc. you should protect them with a workers' compensation insurance policy. If they are injured or suffer a work-related illness (i.e. an allergic reaction), workers' comp covers their lost wages and medical bills until they're able to return to work. Most states legally require business owners to obtain workers' compensation if they hire one or more employees. The amount of damages that can be assessed in injury claims can financially ruin a business which is why we never suggest skimping on this coverage.
Commercial Auto Insurance
Your business may want to obtain commercial auto insurance if you use a vehicle for commercial purposes, such as traveling to off-premise locations to provide nail services. For example, a local nursing home requests that you have a nail tech come on-site to paint nails for elderly clients. If you cause property damage without the right coverage, your personal auto insurance may deny the claim and leave you footing the bill.
These are just a few of the insurance options that may help you protect your business. To get the right insurance we recommend speaking with a knowledgeable agent who can help you determine your specific needs.
Why Nail Salon Owners Need Small Business Insurance
Why do you need the proper liability coverage to protect your business? Here are a few examples:
Example #1: A new customer requests a gel manicure. She walks out of your beauty salon with perfectly manicured nails. But a week later you get a notice from her lawyer: She's contracted an infection and claims that your nail services led to the infection. Even though you don't believe you're at fault, your professional liability insurance covers her medical expenses.
Example #2: Your business was unfortunately in the path of a tornado and the building is destroyed. Luckily, your commercial property insurance covers the property damage. Your business interruption policy may help cover a temporary location while yours is being rebuilt.
Example #3: A customer slips and falls after one of your nail techs mops the floor. Unfortunately, your customer hits her head and gets a concussion. Your insurance company will cover her medical expenses and the cost of a possible settlement if you have the property general liability insurance.
These are just a few examples of why your nail salon may need business insurance.
How to Reduce the Chances of a Claim Being Filed
What can a nail technician do to limit the possibility of filing a claim with their insurance company? Here are our recommendations to fully protect your business:
Properly clean your tools: Make sure each tool or instrument you use (files, basins, clippers, etc.) is properly sanitized between clients. The Coronavirus pandemic has made the need for proper infection control more important than ever. Help protect your clients by following stringent cleaning processes.
Protect your employees: Make sure your nail technicians wear the proper protective gear when necessary (face shield or mask, gloves, gown, etc.) and provide them with workers' compensation.
Keep your salon safe: Make sure your floors are free of hazards such as pools of water, rugs that can be tripped over, and anything that can otherwise cause harm to a client. Make sure stairs or other slip hazards are in good repair.
These are just a few of the specific risks nail businesses may face. We always recommend taking as many precautions to protect your customers as possible.
How Much Does Nail Salon Insurance Cost?
What can impact the cost of your business insurance coverage? Here are some of the questions an agent may ask to properly gauge the amount of coverage nail salons need.
Do you have employees? Do you have only contractors working for you? Full or part-time employees? Do you charge booth rent?
What type of service do you provide? Only manicures and pedicures? Do you want coverage for things like massages or other aesthetic services in your nail salon insurance policy? Perhaps you'll need professional liability coverage.
What kind of equipment do you use? Are you seeking a nail salon insurance policy that will equipment?
Do you rent or lease your space? Or do you own the location your business operates out of? General liability will protect any customers that enter your space.
Insurance quotes for salon insurance don't have to be complicated if you know what you need. The cost will vary depending on the answers to the above questions. But general liability can cost as low as $39 a month. Any other coverage you elect will add to the cost. Speak to an agent to get an accurate quote!
Get a Free Nail Salon Insurance Quote
If you'd like to get a free quote for your nail salon or to cover some frequently asked questions, complete the form at the top of the page. Or, you can give us a call today at 877-907-5267 to speak with one of our specialists about your beauty salon's insurance needs. Remember, the right insurance can help you save today.
Related Articles: Professional Liability Insurance, Booth Rental Insurance, Barber Shop Insurance
The whole experience was awesome as well as the cost!!
I spoke with Megan, she was very professional and informative. When she couldn't reach me on the phone, she stayed with it never giving up.
Very easy and straight to the point. I got my insurance in a quick and timely manner.