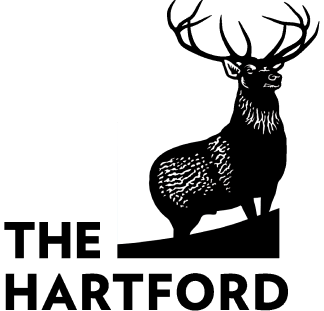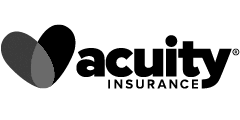 Affordable, Convenient and Simple Business Insurance
What is Booth Rental Insurance?
Booth rental insurance—sometimes referred to as booth renters or beauty salon chair insurance—is a type of business insurance that applies to anyone who rents a space or inside a salon. The rent you pay supplies you with the space to provide service. While it can be tempting to forgo extras in the insurance department, in the interests of saving costs in the present, consider the impact to your future if a claim from a client exceeds what you can pay out of pocket. Insurance for booth renters is one way of investing in your career—working closely with clients' appearances means that perceived injury and damages can be heightened. You need to protect your future by making sure your insurance coverage can help you stay in business in case of a claim.
Who Needs Booth Renters Insurance?
Small business owners who typically need to get this business insurance include:
Barbers
aestheticians
Cosmetologists
Hair stylists
Tanning salon owners
Booth Renters Coverage Options
Insurance for booth renters can cover a multitude of professional exposures, and it can make the difference between an occurrence being a blip on your work radar or a career-ending event:
General Liability Insurance: This is a basic policy that salon owners will likely require you to have; it covers injuries to third parties or damage to their property. The salon may ask to be listed as the "Additional Insured" on your general liability policy.
Professional Liability Insurance: Professional Liability encompasses damages or injuries that occur due to the services you are performing. If a clients hair is damaged, or the promised cut or color wasn't completed to a customer's satisfaction, professional liability steps in if you're sued.
Business Interruption Insurance Coverage: As an independent contractor, you have the responsibility for ensuring that your livelihood is protected. Business Interruption coverage—when added to a basic policy for insurance for booth renters—will help you meet your obligations in case something temporarily halts your ability to work.
Business Renters Insurance/Property Damage: Unless this is covered through your rent, consider adding this coverage to your insurance for booth renters. You may be liable for damage to your area.
Inland Marine Insurance: In the beauty industry, your tools are your trade. If they are damaged or stolen, it can cost more than you may have on hand to replace them. When insurance for booth renters includes Inland Marine coverage, instances of damage or theft may be covered.
How Much Does Insurance for a Booth Renter Cost?
Cost varies from insurance company to insurance company and depends on the services you provide, the policy coverage you choose, as well as deductibles and policy limits. Be sure to talk to a licensed agent familiar with your industry to find the right insurance policy for your small business.
Get a Quote
Let us help you protect your business and keep your mind at ease. At Tivly, our goal is to help you protect your small business as efficiently as possible. Get a competitive business insurance quote by completing the form at the top of the page and one of our specialists will contact you soon.
Related Articles: Barber Shop Insurance
Fast response, ideal solution. Everyone I dealt with was courteous and professional and more than qualified to help me find the right insurance coverage for my company. I would absolutely recommend them to anyone needing commercial insurance.

Aeos Solar, LLC
Very helpful and their customer service is top notch! Very pleased with their service.

Hands of Hope Adult Homecare, LLC
They were spot on with their help to secure the insurance that was best for me. I was guided to the correct plan with the best price. I would certainly go back!