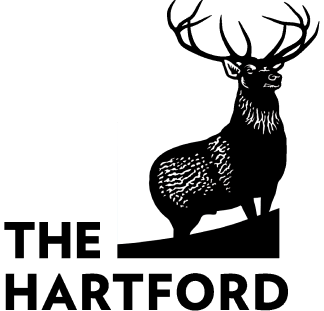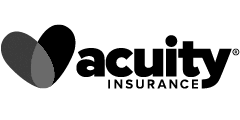 If you use any type of vehicle as part of your day-to-day business operations, you need to understand why personal injury protection (PIP) and Medical Payments (Med Pay) are important—and if you need them as part of your commercial auto insurance policy. In this guide, we'll start by defining what a commercial vehicle is, give you a general overview of personal injury protection and medical payments, and then examine a few differences between the two.
What is a Commercial Vehicle?
In general, a "commercial vehicle" is considered to be any vehicle used for business purposes. It can encompass a wide range, from your personal auto in which you deliver your produce to the local farmer's market, to the trucks or vans used for your construction company and beyond.
The definition may vary from state to state. You should check with an insurance agent who knows your specific state regulations. For instance, Colorado defines a commercial vehicle as a business vehicle that has a Gross Vehicle Weight Rating (GVWR) of over 10,000 pounds or a gross combined vehicle weight (GCVW) of over 10,000 pounds.
As an example of the latter, your business truck may have a GVWR of 8,000 pounds with which you haul a 3,000-pound trailer. Your GCVW would then be 11,000 pounds which then meets Colorado's criteria for a "commercial vehicle".
Some commercial auto insurance policies do not have PIP coverage. Depending on your state's regulations (for example, in Florida), subrogation of PIP payments is allowed if the insured's vehicle is a "commercial motor vehicle".
What is Medical Payments Coverage?
Medical payments coverage (typically referred to as MedPay or Med Pay) is an optional auto insurance coverage that will pay for medical services for you (the insured) and will cover injuries for any passenger/person/family members injured in an accident. Med Pay has no coverage for lost wages and if you recover monetary damages from a third party, you're often required to pay back your insurer.
MedPay coverage includes:
Hospital expenses (medical, surgical, dental, chiropractic)
Ambulance transportation + hospitalization
The cost of medications
Optical treatment
Prostheses
Nursing care
Imaging expenses (CT Scan, X-Rays, etc.)
Funeral expenses
Medical payments insurance coverage is required in Pennsylvania, Maine, and New Hampshire but Oregon, Minnesota, New York, and North Dakota do not offer Med Pay.
How Does Medical Payments Coverage Work?
Med Pay coverage often functions as a supplement to health insurance policies. After medical bills are submitted, any deductible or copay costs can be submitted to your commercial auto insurance company. However, in some cases, Med Pay is primary to your medical insurance. In that case, the limits of your Med Pay would be exhausted and any remainder submitted to your health insurance. Another perk is that MedPay doesn't require a copay or deductible. It offers protection for people injured in someone else's vehicle, on public transportation, or injured while walking or cycling.
Personal Injury Protection
Personal Injury Protection (PIP) benefits will pay for medical bills and lost wages (often up to 80%) for you (the insured) and any passengers injured in an accident. PIP coverage is more comprehensive than med pay coverage and can include reasonable expenses for things like psychiatric care, occupational therapy, and rehabilitation. It may also pay for essential services such as childcare expenses and cleaning expenses. PIP will also pay for funeral expenses if someone passes away in the accident.
PIP pays whether or not you are at fault. In general, PIP coverage does not have to be repaid to your insurer, even if you recover money from a 3rd party. PIP coverage is required in 16 no-fault states and the U.S. Territory of Puerto Rico. Personal injury protection coverage is required in:
Delaware
Florida
Hawaii
Kansas
Kentucky
Massachusetts
Michigan
Minnesota
New Jersey
New York
North Dakota
Oregon
Pennsylvania
Texas
Utah
Washington D.C.
If PIP is required in your state, it most likely comes with a minimum required coverage amount per person. We recommend that you speak with a local agent to go over auto insurance information. They can also advise you what the minimum medical coverage per person is. Some states require businesses to have a minimum coverage limit of $2,500 per person. However, we urge you to make sure you have sufficient PIP insurance coverage—the minimums aren't always enough.
How Does PIP Insurance Coverage Work?
PIP is often categorized as "no-fault" insurance coverage. That simply means that your insurance company provides benefits even if another driver is at fault for the accident. It restricts your rights as the policyholder to sue someone for an accident unless death or serious injury occurs, or the limits of your policy are exhausted. If you live in a no-fault state or a traditional tort liability state, you're usually required to obtain PIP.
How do you submit a PIP claim? If you're in an auto accident, contact your insurance company to submit a claim and get the ball rolling on coverage.
Do You Need PIP If You Have Health Insurance Coverage?
PIP often works alongside and in conjunction with most health insurance plans. How? By making your health insurance plan primary to your PIP coverage. If you do this, your primary medical insurance will cover the primary costs and the PIP will pick up any excess health coverage expenses (including your health insurance deductibles and co-pays).
PIP vs Med Pay: What's the Difference?
Medical Payments (Med Pay) will cover the medical payments of you and your passengers in your vehicle if they are injured in a crash (most policies up to one year after the auto accident). Personal Injury Protection (PIP) includes medical payments coverage but also will cover other documented losses such as your lost income. PIP will often pay for medical expenses up to three years after the car accident.
NOTE: Neither PIP and MedPay cover damage to other vehicles or injury to their driver or passenger.
How are Requirements Different in the Different States?
Pennsylvania requires "first-party benefits" for medical expenses. That means that MedPay covers immediate medical costs, lost income reimbursement, funeral costs, permanent injury benefits, and potential death benefit for the policyholder and any passengers in the vehicle. This coverage is provided no matter who's at fault, up to the limits of the policy.
Med Pay isn't available in the state of Oregon, but PIP is required. It covers medical expenses that result from injury or death, regardless of who's at fault in a car accident. Those benefits may include lost wages. New Jersey is also one of the no-fault states. That means regardless of who caused the accident, PIP covers medical expenses, rehabilitation, and lost wages.
Do You Need Medical Payments or PIP?
Both PIP and MedPay provide coverage for medical injuries sustained from car accidents. But do you need one or the other? Or both? A few questions can help you determine if you need PIP or MedPay as part of your commercial auto policy:
Is PIP or MedPay mandatory coverage in your state? What are the minimum requirements?
Do you frequently drive with passengers in your car? If your passengers don't have health insurance plans, Med Pay and PIP can help cover their medical costs.
Do you have a high deductible insurance plan? Med Pay and PIP can help cover the cost of your deductibles and co-pays.
If you were in a car accident and are injured, would you be able to work? Would you need to cover lost wages? Would you need coverage for essential services like childcare?
What does your car insurance charge for PIP or MedPay? Sometimes the extra cost is so minimal that it makes sense from a business standpoint to go the extra mile to protect you and your employees.
Make Sure Your Commercial Car Insurance Also Includes These Coverages
What other coverage is necessary for a comprehensive commercial auto insurance policy? Aside from PIP and medical payments coverage, you want your car insurance policy to include:
Auto liability coverage
Third-party bodily injury liability insurance
Third-party property damage
Comprehensive coverage
Collision coverage
Uninsured and underinsured motorist coverage
Gap Insurance
Your auto insurance can help pay for damage to your vehicle as well as the other person's. It should also help pay for damage to third-party property.
How Much do PIP and MedPay Cost?
The cost varies depending on your deductible and coverage limits, the state you live in, your age, and other variables. Some states that require PIP also set minimum required policy limits, which can impact the cost.
Med Pay is usually quite affordable to include in your commercial auto policy and is insurance providers offer it as low as $2–$5 a month. Why is it so cheap? Because it doesn't cover unlimited medical expenses. Because its limits are relatively low, usually only covering medical costs up to $10,000. PIP costs vary by state but can be anywhere from $60–$300 a year.
Get a Free Quote for MedPay and PIP Benefits
If you'd like to add PIP or MedPay to your commercial auto insurance or need to purchase a commercial auto policy, we're here to help. Complete the form at the top of the page or give us a call at 877-907-5267. One of our agents will gladly help answer your questions and get the business insurance you need.
Further Reading:
One call and I had a policy within hours! Very affordable and responsive A+!
The representative was very efficient, and able to provide detail about the services that I was purchasing, as well as being very courteous so far a great buy.
Very helpful and their customer service is top notch! Very pleased with their service.

Hands of Hope Adult Homecare, LLC