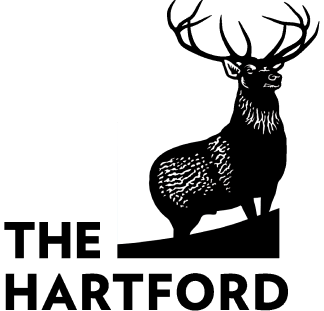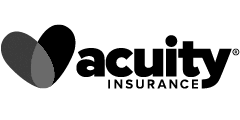 Who Needs Commercial Van Insurance?
If you own a business that provides delivery or transportation services, you need commercial van insurance. It's a type of commercial auto insurance sometimes referred to as 'Company Van Insurance' or 'Business Van Insurance'. Our company provides insurance quotes for hotels, churches, and other types of businesses that have vans and transport guests. What are some other examples of businesses that need commercial van insurance?
Delivery services/Couriers
Rental equipment services
Common Commercial Vans
Below is a list of common commercial vans that may be covered:
Cargo Vans: Cargo vans are vehicles with space meant to transport and deliver goods.
Refrigerated van: Vans that transport perishable goods (Schwanns, ice cream trucks, etc.)
Mini Van: Some businesses use these vehicles to transport people and goods if a largo cargo van isn't necessary.
Wheelchair/Handicap Accessible Van: This type of van typically has a lift and extra space in the passenger area to accommodate wheelchairs and other equipment.
Step Van: Delivery vans with a step that provides easy access—think UPS or USPS delivery trucks.
Box Van: Heavy-duty box-shaped vans that can withstand transporting heavy items.
Passenger vans: Passenger vans typically seat 12-15 people for the purpose of transportation.
Shuttles: Vans used by airports and hotels to transport people and luggage between locations.
Common models of cargo vans include: Dodge Sprinter, GMC Savana, Ford E-Series, Ram Cargo Van, Bissan NC200/NV, and Chevy Express.
What is Typically Included in a Commercial Van Insurance Policy?
This type of commercial auto insurance are a combination of general liability coverage and property damage. Here's what's typically included in a commercial van insurance policy:
Bodily Injury Liability: If you, an employee, or a hired driver are found at-fault for an accident, bodily injury liability coverage helps cover medical expenses for anyone injured in the accident—including transportation by ambulance if it's deemed necessary.
Medical Payments: If you/your driver and any passengers are injured in an accident, their medical costs fall under this coverage Medical Payments or Personal Injury Protection.
Property Damage: If your commercial van damages anyone's property (home, fences, mailbox, bikes, etc.) it will cover the cost of repair or replacement up to your policies limits.
Physical Damage/Collision: This part of the policy covers any damage incurred to your vehicle in the course of an accident. It doesn't matter who is at fault for the accident.
Uninsured/Underinsured Motorists: If you're in an accident and the vehicle at fault is uninsured or underinsured, this coverage will help cover the expenses their insurance would normally pick up.
Comprehensive Protection: This portion of the commercial insurance is for damage that isn't incurred during an accident. It would include damage from natural disasters, theft, or vandalism.
Other Types of Commercial Insurance to Consider
If you use cargo vans, box vans, etc. for your small business, there are some other insurance policies you may want to consider:
How Much Does Commercial Van Insurance Cost?
Every state has different requirements for the minimum insurance coverage you need for commercial auto insurance. Cost is also determined by location of your business, driving history, claims history, and the number of miles typically driven by vehicle per year. Of course the coverages and limits you choose for each portion factors in as well.
It also depends on whether or not you choose a 'single claim limit' policy or a 'split claim policy'. Single claim limit is coverage up to a certain dollar amount per accident (i.e. $100,000 for bodily injury/damages incurred). A split claim policy typically holds three different dollar limits per each category: per person, total bodily injury, and total property damages. An example would be $35,000 per person, $70,000 total bodily injury, and $75,000 total property damage.
There are a few ways your business can save money on commercial van insurance, including:
Require safety training for your drivers
Bundling policies with the same provider
Hire drivers with a record clean of traffic violations/accidents
What Do I Need to Get a Commercial Van Insurance Quote?
To get an accurate commercial van quote from one of our qualified agents, the following information is typically needed:
Contact Information
Social Security Number
Financial Responsibility
Named Insured
Vehicle Year, Make and ModelVIN Number
Drivers/Violations of Drivers
Business Type
Type of Coverage Requested
Please note, your information remains private. The only reason a social security number is needed is to verify driving and credit history and to verify that all of the reported information is correct.
We want to help you find the right commercial insurance policy for your small business. Complete the form at the top of the page or give us a call at 1-877-907-5267 to receive a FREE quote.
Related Articles: Commercial Auto Insurance, Commercial Property Insurance, Commercial Truck Insurance, Tow Truck Insurance
This insurance purchase for my business was the most seamless phone encounter I have ever had in any phone purchase process bar none. Information was requested once and moved smoothly from one person to the next as we moved thru the purchase. Each person I dealt with was friendly, professional, and focused on determining my needs and the best way to match me up with the solution. Absolutely stellar!!!
Jennifer was extremly helpful, and was able to answer my questions in a timely manner and moved at my pace, which was extremly helpful, as a first time buisness owner.
I spoke with Megan, she was very professional and informative. When she couldn't reach me on the phone, she stayed with it never giving up.