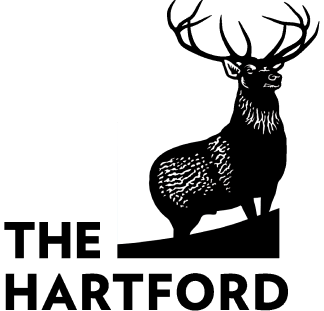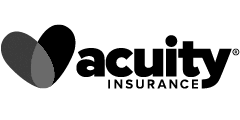 Why Does a Plumbing Business Need Insurance?
If you're a plumber and small business owner, you probably find yourself in some messy situations. You are the person people call when their pipes burst, their toilet is clogged, or they need a simple repair. They are relying on you and your company to be prepared and knowledgeable.
No matter what your plumbing business focuses on, you face risks in your business. A big part of being prepared comes before you even get the call. On top of an active plumbing license, protecting your small business with a business insurance policy is actually the key to cutting costs.
There are many commercial insurance options for a plumbing business. Tivly is here to help you make the best-educated decision to save money and meet your plumbing insurance needs.
Plumbing Insurance: What Do You Need?
Here are the types of insurance we recommend including in your plumbing insurance package.
Business Owners' Policy
A Business Owners Policy (BOP) typically includes general liability, commercial property, and business interruption insurance. Because of the way insurance companies bundle a BOP, it's often cheaper to purchase as a whole versus paying for each policy separately. Insurance for plumbers can be affordable with a business owners' policy. Be sure to speak with an insurance agent to see what your options are.
Learn More About a Business Owners' Policy>
General Liability Insurance
A plumbing business needs to have a commercial general liability insurance policy in place. General liability insurance covers claims of third-party bodily injury, third-party property damage, and advertising injury (also referred to as personal injury). If a claim is filed against you, your insurance company can provide you with a legal defense, cover legal fees, and pay settlements for a covered claim.
For example, if you accidentally damage a client's property while repairing their plumbing, you could be held liable for the damage. But if you have general liability coverage, your insurance company can help pay for the repairs. This is the #1 policy we recommend to provide financial protection for your business.
Learn More About General Liability Insurance>
Commercial Property Insurance
Property insurance for your business is very similar to the homeowner's coverage you carry personally. You are protecting your building, furniture, inventory, and business equipment such as phones and computers. You'll likely need this coverage for an owned or leased property.
Covered damage usually includes property damage from things like fires, some natural disasters, theft, and vandalism. If you live in an area prone to flooding, it's a common exclusion from these policies and you'll want to consider a separate flood insurance plan. You'll also want to check and see if the policy includes equipment coverage in case your equipment breaks down (this may need to be a separate equipment breakdown policy).
Learn More About Commercial Property Insurance>
Business Interruption Insurance
If your company suffers property damage that leaves you unable to operate, business interruption insurance (or business income and extra expense coverage) can help cover lost profits, employee payroll, taxes, and more.
Learn More About Business Interruption Insurance >
Commercial Auto Insurance
If you or your employees use a box truck, van, or even your personal vehicle for work purposes, you need commercial auto insurance. If you get in an accident it can help cover the cost to repair any damages to your vehicle, a third-party's vehicle or property, and any bodily injury that may occur.
If your insurance company finds that you were using the vehicle for business purposes, your personal auto insurance may not cover the claim. You don't want to be left paying expensive repair costs and medical costs.
Learn More About Commercial Auto Insurance >
Other Insurance Policies that a Plumber Needs
What are some other insurance policies that plumbing businesses should consider?
Workers' Compensation Insurance
If you hire a plumbing contractor or other employees, you are legally required to provide them with workers' compensation insurance (legally required in almost every state). Workers' comp will protect your business if an employee suffers a work-related injury. Workers' compensation will pay an employee's medical bills (including rehabilitation costs) and compensate their lost wages while they're recovering.
Learn More About Workers' Compensation Insurance >
Contractor's Tool and Equipment Insurance
Inland marine insurance—also referred to as contractor's tool and equipment insurance—covers any tools and equipment while they're being transported to or stored at a job site. Most plumbing operations include doing late-night calls—are you sure your tools and equipment will be safe in your vehicle? Secondly, commercial auto policies won't cover any tools and equipment that aren't permanently attached to your vehicle. You'll want to consider this policy to protect your expensive tools.
Learn More About Inland Marine Insurance >
Professional Liability Insurance
If you make a recommendation to one of your customers and it leads to severe damage to their plumbing, they can hold you liable. Professional liability—also known as errors and omissions coverage—protects plumbers against claims negligence, civil suits, and professional errors or mistakes.
Learn More About Professional Liability Insurance >
Surety Bonds
If you're contracted to complete a large plumbing project—perhaps the plumbing for every apartment in a new building—the project owner may require you to obtain a surety bond. If your business goes bankrupt or you're otherwise unable to complete the project, the surety company will reimburse the project owner for any costs incurred. This is common in large construction projects.
How Much Does Insurance for Plumbers Cost?
Next Insurance offers general liability policies as low as $29 a month—but for a limited amount of coverage ($300,000 per incident/$300,000 aggregate). The median cost of plumbing liability insurance is around $125 a month or $1,400 annually. But plumbing insurance cost depends on a variety of factors, including:
Whether or not your business has a history of claims
The state/city your business is located in
How many employees/contractors you hire
The type(s) of insurance that you choose
The coverage limits and deductibles that you choose
The insurance company that you get coverage from
The key to maximizing plumber liability insurance—coupled with affordability—is working with a licensed insurance agent every step of the way in formalizing your small business insurance.
Plumbers Insurance: Get a Quote Now
A major issue that plumbing contractors face when deciding on the insurance coverage needed is that no two may do the same type of work. Some plumbers may only work on commercial building projects. Others may do residential projects or repairs. Insurance requirements may even vary from state to state.
That's why it's important to use a licensed agent every step of the way to design your business insurance. Make sure to review what your business does and what types of services you provide so an unforeseen incident doesn't wreak havoc on your business.
Let us help you protect your business and keep your mind at ease. Our goal at Tivly is to help small business owners like you protect your business as efficiently as possible. If you'd like a fast and free insurance quote for a plumbing insurance policy, complete the form at the top of the page or give us a call at 877-907-5267.
We had a great experience. Michael, was super helpful, answered all our questions and did a great job finding us an insurance company. He also made an effort to get everything done as fast as possible. We are very thankful for the excellent service.
The representative was very efficient, and able to provide detail about the services that I was purchasing, as well as being very courteous so far a great buy.
The informations was timely and exactly what I needed.