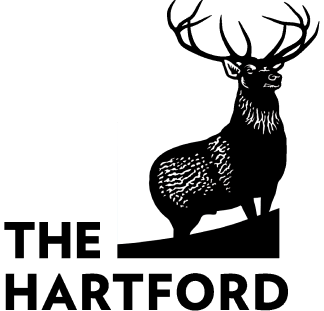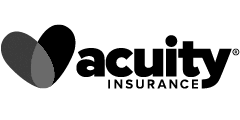 What is Business Owners Policy Insurance?
A Business Owner's Policy—often abbreviated to BOP—is an insurance package that combines Commercial Property Insurance and General Liability Insurance. This is coverage where an insurance company takes a few of the most needed policies for small business owners (such as general liability and commercial property insurance) and combines them into a package. A BOP is usually a more affordable way to protect your business as opposed to purchasing them separately. Insurance for businesses can be complicated—but it doesn't have to be. Hopefully our handy guide will help smooth the process to find the right BOP for you.
What Does a Business Owners Policy Include?
A business owners policy typically includes general liability insurance, commercial property insurance, and sometimes business interruption insurance:
General Liability Insurance: General liability protects you in the case of bodily injury, property damage, and personal and advertising injury:
Bodily Injury: If a third party is injured on your property this helps cover medical expenses associated and cost of an attorney if you're sued.
Property damage: If a customer's vehicle is damaged in your parking lot this can cover costs/related expenses and cost of lawsuits incurred.
Personal and advertising injury: If a customer accuses you of slander and sues you, general liability helps cover the cost of an attorney, court expenses, etc.
Commercial Property Insurance: This provides coverage for leased or owned buildings such as a business, apartment building, commercial property, etc. It also includes equipment and/or machinery, furniture, and inventory in the building. There are some losses which are not automatically covered by this type of insurance. For example, damage caused by flooding is not usually covered. So if you live in a flood zone, work with your licensed insurance professional in order to ensure that your potential flood losses are insured.
Business Interruption Insurance: Business interruption is often referred to as loss of income or business income coverage. If an event disrupts your ability to operate your business, it doesn't mean your bills will stop. Business Interruption coverage can help cover your bills and payroll for employees when you're impacted by a loss of business income.
What Businesses Need a Business Owners Policy?
Do you need a BOP? If you own property, are at risk of being sued (due to bodily injury or damage to property), or own stock or equipment that could get damaged or stolen, you need property and liability insurance to protect your business.
A wide variety of businesses can seek out a BOP, including but not limited to:
Retail stores

Wholesalers

Auto repair shop

Accounting office

Apartment building
Other Policies to Consider Adding to Your BOP
Aside from property and liability insurance, what other coverage options should you consider including in your business owners insurance? Here are our recommendations:
Business Owners Policy Exclusions
A BOP can be an extremely comprehensive coverage. It is usually written as an all-risk policy unless the insured requests the named-peril policy. What is the difference?
All-risk coverage is an business insurance policy which covers losses from any and all causes which are not specifically excluded in the policy.
Named-peril coverage is a policy which covers only specific losses which are listed on the policy—the complete opposite of all risk-coverage.
Below is a list of perils which are usually excluded from business owner policies:
Nuclear hazard

Power failure

Military actions

Smog or pollution

Loss of market

Decay, rust, or corrosion

Losses caused by animals, birds, or insects

Operations executed by the government

Weather conditions (earthquakes, flooding, etc.)

Water damage—including flood, seepage, or sewer backup

Intentional illegal actions performed by the named insured

Criminal acts or fraud performed by the employees of the named insured

Errors in the computer system of the insured business owner

Errors and omissions in computer operations

Explosion of machinery such as engines or boilers

Damage or loss caused by normal wear and tear

Property loss resulting from faulty design, planning, or development
It is important that a small business owner understands the exclusions and realizes that it is probable that different types of coverages need to be obtained to fill in the holes left by these exclusions.
Who Qualifies for a Business Owners Policy?
This policy also comes with other endorsements for small and medium size businesses that fit certain risk classes. Some of the factors that go into determining eligibility for a BOP include annual sales and number of employees.
Your commercial property must be less than 6 stories and/or 100,000 square feet

Wholesale or processing buildings cannot be more than 35,000 square feet

Some insurance companies offer this if you have less than $5 million in sales
Commercial Insurances include other factors such as number of employees, total revenue, type of business, and every individual insurance company and their policies come into play. Speak to a knowledgeable agent to find out if your business qualifies for a BOP.
Business Owners Policy Cost
On average, an insurance company will charge between $500-$700 for a BOP annually. However, your final rate will be based on some different factors:
Size of your business/number of employees

Annual revenue of the business

The type of business and risk associated

Deductibles and coverage options chosen
Get Your FREE Business Owners Policy Quote Today!
Insurance for small business owners can be difficult to navigate. Let us help you find the right protection for your business and keep your mind at ease. At Tivly, our goal is to get you an affordable commercial insurance quote. To get a competitive insurance quote, complete the form at the top of the page or give us a call at 1-877-907-5267.
Related Articles: General Liability Insurance, Commercial Property Insurance, Commercial Auto Insurance
They were spot on with their help to secure the insurance that was best for me. I was guided to the correct plan with the best price. I would certainly go back!
Very efficient and courteous service.
The entire process was very quick and professional.