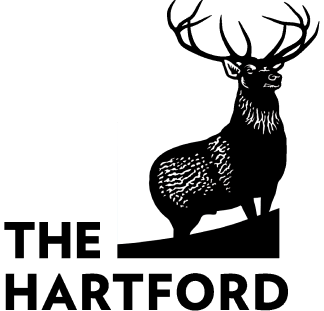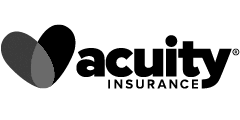 You have finally reached the point where you are ready to open your bakery. You invested in all the latest equipment, you've hired wonderful employees, and you have customers eagerly awaiting the grand opening of your bakery. But as a new small business owner, you don't know where to start with business insurance for your bakery. Do you need to get general liability insurance? What about workers' compensation?
Baking fresh sweets, cakes, bread, and other scrumptious treats involve long hours and tireless dedication to detail. While you're working hard to make sure that everything goes right in your bakery, you have to do what you can to mitigate what could go wrong. Let us help protect your business by helping you design the insurance coverage that fits the unique needs of your bakery.
How Much Does Bakery Insurance Cost?
Business insurance for bakeries varies depending on the company you choose to purchase the insurance policy through. An average cost for a business owners' policy is $65–$79 monthly. FLIP insurance policies for bakeries start at $299 a year.
If you choose to add on workers' compensation, business interruption insurance, product liability, and other coverage options it will increase the total cost. We recommend looking through the recommended coverage listed below and talk with an agent to see what your bakery insurance cost might be.
Types of Business Insurance for Bakers
Like baking, there are many ingredients that a business owner can use to create a great bakery insurance policy. These policies each work together to reduce risk and bring peace of mind to the business owner. Let's look at the basic requirements needed for a good solid foundation and then some additional options you can consider to protect your business.
General Liability Insurance
A general liability insurance policy typically compensates the insured business owner for third-party claims of bodily injury or property damage. For example, if a customer suffers an allergic reaction to an ingredient in your baked goods or is scalded by cocoa or coffee you may be liable for their medical expenses. If you have this insurance policy, your insurance company will cover the injured person's medical expenses. If they sue you, the insurance company will cover defense costs and settlements.
Commercial Property Insurance
Commercial property insurance provides coverage if your business is damaged by fire or natural disasters. Some policies provide coverage if property damage occurs from theft or vandalism as well. The insurance company will typically insure your equipment, furniture, inventory, and the building itself. If you run a home bakery, your homeowner's insurance may not include coverage for property damage if it's related to running your business.
Business Owners' Policy
A business owner's policy, also called a BOP, consists of policies and endorsements which an insurance company will put together and sell as a bundle for specific industries. Usually, buying them as a package means you pay less for the business owners' policy than you would for the individual coverages. A typical bundle includes general liability insurance, property insurance, and business interruption insurance.
Business Interruption Insurance
If your bakery is forced to close due to damage, food contamination, or catastrophic conditions, this insurance policy can help you pay for your losses. This insurance coverage can pay employee wages, lost profits, taxes, and in some cases renting a different location to continue operating your bakery.
Workers' Compensation Insurance
In most states, if a small business hires employees, you are required to get workers' compensation insurance. Workers' compensation will cover lost wages, medical expenses, and lawsuits brought against you if an employee becomes ill or gets injured on the job.
Commercial Auto Insurance
If your bakery makes deliveries or operates a food truck, commercial auto insurance protects your vehicle, passengers, and other motorists in case of an accident. A personal auto policy will typically exclude coverage for business use, which is why you need commercial auto.
Some insurance companies will include coverage called inland marine insurance. Inland marine insurance is designed to protect any equipment and inventory you may be transporting. Why do you need this coverage? Anything not permanently attached to your vehicle isn't covered under commercial auto.
Professional Liability Insurance
Professional liability insurance can protect your bakery if you're accused of negligence, missed deadlines, undelivered services, and even given a customer incorrect advice. While it's not commonly needed for a bakery business, we always recommend speaking with an insurance agent to see if they think you may need it.
Does your Bakery Need Product Liability Insurance?
For whatever reason, we are witnessing more and more recalls of food and ingredients which are suspected of containing foodborne illnesses. Unfortunately, even though you do not supply the ingredients when a consumer gets ill because of foodborne illnesses, their attorney will generally name everyone in the chain—from the farmer to the baker. General liability insurance typically compensates the insured business for third-party claims that resulted in bodily injury including illness, disease, or death.
However, general liability policies often contain exclusions that indicate that the insurer will not pay for injuries under specific circumstances. Given this fact, you will want to be cognizant of what those exclusions are. Often, foodborne illness can be an exclusion under these policies—which means you'll need to purchase product liability insurance to protect your bakery. If someone claims your bakery items caused a foodborne illness, product liability covers associated costs such as medical expenses and monetary settlements when they are excluded from your general liability insurance.
Does a Home Bakery Need Business Insurance?
Home bakeries aren't immune to the same issues that a business running out of a commercial space faces. Home bakers may actually face more risks in their operations. If a customer comes to your home and suffers an injury, you can bet your homeowners insurance won't pay their medical bills. A business owners' policy may provide sufficient coverage for home bakers from any risks you could face. As always, check with a professional with a reputable insurance company to learn more.
Why Is Bakery Insurance Needed?
Bakery insurance provides financial protection for your business against potential losses and liabilities. Every baking business has its unique risks and vulnerabilities, and that's why having tailored coverage that fits your specific needs is essential.
Who Needs Bakery Insurance?
Anyone who operates a baking business should have bakery insurance. This includes bakeries, patisseries, cafes, and cupcake shops.
Some of the coverage options you might need in a bakery insurance policy include commercial property insurance, product liability insurance, workers' compensation, general liability, and business interruption insurance. Commercial property insurance provides coverage in case of damage or loss to your business property. Product liability insurance will cover the legal costs and settlements if someone accuses you of causing harm through your baked goods. Workers' compensation insurance provides coverage if an employee gets injured at work.
Don't leave your bakery's financial protection to chance. Connect with Tivly to discuss your bakery insurance coverage needs today. We can help you find the best policy for your business and offer you an affordable quote to keep your bakery business safe.
Get a Free Bakery Insurance Quote
Whether you're seeking home bakery insurance or bakery insurance for a commercial space, you need to make sure you're getting a comprehensive business insurance package. Insurance for home bakers can be completely different from insurance for bakery owners—so let our experts at Tivly help you design the perfect bakery insurance for your business. Complete the form above and we will connect with you shortly!
Jennifer was extremly helpful, and was able to answer my questions in a timely manner and moved at my pace, which was extremly helpful, as a first time buisness owner.
I spoke with Megan, she was very professional and informative. When she couldn't reach me on the phone, she stayed with it never giving up.
Great experience! I got my 2 million-dollar liability insurance from them for my catering company!

Nicole's Buddy Club Catering Company