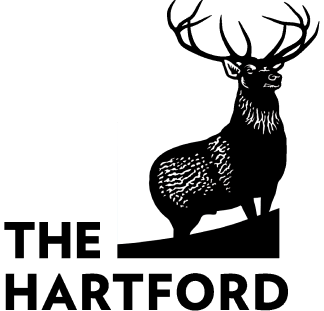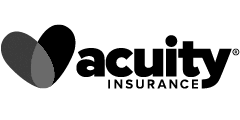 Do You Need Photography Business Insurance?
Researching photography insurance isn't as fun as planning out your next wedding shoot or offering new parents the chance to capture their infant's cozy first weeks at home professionally. But it is necessary if you're a professional photographer.
With all the weddings, newborns, family portraits, and other events that occur daily, your expertise as a professional photographer is needed. As a photographer or videographer, you are trusted with capturing images from important occasions that visually tell a story or record an event. A loss of your equipment would not just be expensive, it would put your photography business on hold. And if you don't have enough money to replace your loss, you could be out of business for a while.
You may already have a basic photography insurance plan in place or you might be starting a new business. If you're trying to figure out exactly what your small business needs and how much it's going to cost—we want to help you. So what do you need for photography business insurance?
Who Needs Photography Insurance?
Do you run a photography company? Or are you a freelancer? Either way, you need to protect your business with insurance coverage. Here are some other examples of professionals who should consider photographer insurance:
Wedding photographers
Newborn photographers
Portrait photographers
Photography studios
Commercial photography
Videographers
If you shoot a camera professionally in any capacity, consider properly insuring your business and your photography equipment.
Photographer Insurance: Coverage to Consider
What insurance should a photography business consider to protect their business? Here's what we recommend:
General Liability Insurance
Also referred to as photographer liability insurance, general liability coverage is a policy an insurance company offers that protects photographers from claims of third-party bodily injury, property damage, or personal injury: Some policies even include product liability coverage.
Bodily Injury: Photographers often use expensive lighting and camera equipment, tripods, and other photography equipment in their studio space that can be a trip hazard. If a client trips and injures themselves on your equipment, do you have coverage? General liability insurance can help cover third-party medical bills and other associated costs.
Property Damage: Anytime you work outside of your studio, you are at risk of damaging property. One misstep and you may accidentally break something of value. A general liability policy can help cover the cost to repair or replace a costly mistake.
Personal Injury/Libel: If you're shooting at a charity event with multiple celebrities in attendance and accidentally leak information about the event you could be held liable. Photographer liability insurance can cover defense costs or settlements if you're sued for defamation or libel.
You may be able to protect additional insureds on this policy (since most photographers shoot with a second).
Professional Liability Insurance for Your Photography Business
Professional liability insurance—often referred to as Errors and Omissions Insurance (E&O Insurance) is another great business insurance for photographers to consider. Professional liability insurance can cover you if you are accused of professional negligence, missed deadlines, and undelivered photography services.
Example #1: You outline the exact shots you'll get during your client's wedding in your contract. However, on the day of the event, you miss some of the special moments—which can never be taken again. An errors and omissions insurance policy can't erase the problem, but it can compensate the client if they sue you for undelivered services.
Example #2: While working on editing photos of a client's wedding reception you find out one of your memory cards has been corrupted, resulting in the complete loss of the photos. While your 2nd shooter obtained some similar shots, there will be some missing photos. If your client accuses you of professional negligence, a professional liability policy can help cover costs if sued.
Why Photographers Should Consider a Business Owner's Policy
Some insurance companies—such as Hiscox—that provide insurance for photographers offer comprehensive business owner's policies (BOP) that include equipment insurance, general liability insurance, business property insurance, and business interruption coverage. This type of policy is usually only offered to small businesses.
Camera Equipment Insurance: This insurance can cover your camera body(s), lenses, tripods, lighting equipment, and more. Protecting the equipment that costs you thousands of dollars should be your priority. If you drop a lens or your camera body is damaged, this coverage can help cover repair or replacement costs.
Business Interruption Insurance: Often referred to as business income insurance, A business owners' policy would compensate videographers or photographers for loss of income if your photography business has to close due to property damage.
Depending on the insurance company, some include other business insurance coverage in their BOP's. An agent that specializes in the photography industry can help you get coverage designed specifically for you.
Other insurance coverages to consider:
Workers Compensation Insurance: If you hire a second shooter full-time to help your business grow, you'll need workers' compensation in most states.
A Special Event Policy: An event policy can be purchased for a specific event or photo shoot if you don't want to pay for ongoing coverage.
Single Shoot Insurance: This is another one-time-only policy that can be purchased through an insurance company (like Fullframe Insurance). You'll pay more for a single event policy than you would for ongoing professional photographers' insurance.
Photographer Insurance Cost
The cost of insurance for photographers varies depending on the risks you face in your business operations, including:
Type of photography. Are you simply shooting weddings? Contracting with magazines? Shooting in a studio? Your photographer insurance is based on the type of photography you're doing.
Additional services. Do you offer videography? Drone photography? Do you provide lighting? Editing?
Business property: Mobile or Studio? If you have a physical studio, your photography insurance can cover the property.
Insurance company: Costs and coverage limits will vary from one insurance company to the next.
Some insurance companies offer general liability insurance as low as $99 a year for basic and affordable coverage. As you add on additional coverage it will be an additional cost. The best way to get an accurate quote on the cost is to speak with a knowledgeable agent.
Get a Free Photography Insurance Quote
If you've been in operation for a while, and have a current photography insurance policy, you may want to investigate other options and get a few quotes to see if you can economize. It's always good business to make sure you're maximizing your profits, but the best business is making sure that unplanned events don't derail your dream. When you look at your existing photographer insurance, examine the types of risks it covers, ask yourself if you need to expand it, rather than try and whittle it down.
Photography is rewarding, but you need to protect yourself from risk. Whether it's props and lighting, in a studio or on location, or the possibility of damages while in a client's home due to negligence or simple accidents, you don't want to lose the unique opportunity you have because an unforeseen risk wasn't covered by an available photography insurance policy or add-on. You can protect your business with the right policies with the right insurance company.
Our goal at Tivly is to help protect photographers like you! Call today to speak with one of our insurance professionals at 1-877-907-5267 to see what kind of photography insurance is right for your business. Or, complete the form at the top of the page to start the process for getting your quick, free, competitive quote.
| | |
| --- | --- |
| Business Income Coverage: | YES (Natural Disaster / Loss of Income) |
| Free Certificates: | YES (No Charge for All Certificates) |
| Payment Options: | YES (Pay in Full OR Payment Plans) |
| Low Down Payments: | YES (Flexible Payment Options) |
| Loss of Equipment: | YES |
Related Articles: Photography Insurance Costs, Real Estate Photographer Insurance
5 STAR. Matched our company with the perfect insurance company! Customer Service OUTSTANDING!

Affordable Towing
The entire process was very easy....from initial quote to signing the policy. Their rates were very competitive. Thanks for protecting me and my business!
Very helpful and their customer service is top notch! Very pleased with their service.

Hands of Hope Adult Homecare, LLC