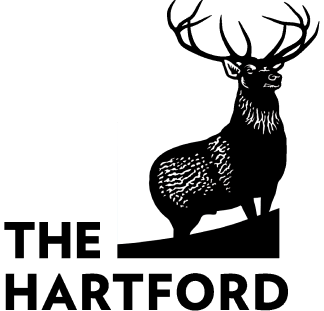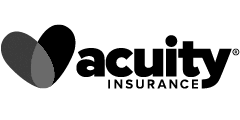 Wedding photographers capture some of life's most special moments. You likely shoot a couple's engagement, groom's dinner, the wedding ceremony, the reception—and everything in-between. While a wedding photographer typically has a low-risk job, there are some unforeseen circumstances you might face.
What is Wedding Photographer Insurance?
Insurance for a wedding photographer can be as simple as a general liability insurance policy or as expansive as a comprehensive photography insurance package with equipment insurance, professional liability, and business interruption coverage. Insurance for a photographer can be offered for a one-time event or an annual policy. If you own a wedding photography business you can't risk not having insurance.
General Liability Insurance for Wedding Photographers
Some wedding venues require all vendors—including photographers—to get general liability coverage at a minimum. A general liability policy covers third-party bodily injury, third-party property damage, and personal and advertising injury. Why would a photographer need that policy?
Example #1: You are looking for the perfect angle for a shot of the wedding ceremony. Sometimes, this means climbing places you wouldn't otherwise go. To get a better vantage point, you're leaning over a railing—which breaks beneath you. You somehow manage to catch yourself and remain unscathed. But the railing falls and damages some of the wedding gifts. Your general liability insurance can help replace the damaged gifts and repair the property damage to the venue. If you're sued, it can also cover legal fees.
Example #2: The happy couple asks you to set up a photo booth for their reception. You create your own makeshift booth with a backdrop and professional lighting and your camera is set up on a tripod. One of the wedding guests gets carried away with the props and gets caught up in the backdrop, pulling the whole thing down around her. Unfortunately, the structure hits her on the head and she requires medical attention. Your liability insurance can help cover her medical costs.
In either of these instances, you could've been sued for negligence. What would you have done? Most photographers don't have enough of a nest egg to foot the bill for expensive legal costs and settlements.
Consider a Business Owners' Policy
Some insurance companies will provide a business owners policy (BOP) for a small photography business. It can often be more affordable than purchasing each individual policy. It may include things like commercial property, general liability insurance, business interruption insurance, and camera equipment insurance.
Camera Equipment Insurance: Camera equipment coverage usually protects your camera body(s), lenses, tripods, lighting equipment, and more. You know how expensive your equipment is and how much you'll have to pay to replace it if it's damaged. The right insurance can protect your investment.
Business Interruption Insurance: Business interruption insurance is designed to protect you if you're unable to operate your business. It can help cover payroll, taxes, rent, and other operating expenses until you're up and running again.
Business Insurance Options a Wedding Photographer should Consider
There are a few policies a professional photographer should consider to protect their business:
How Much Does Wedding Photography Insurance Cost?
The cost of an insurance policy for wedding photographers varies depending on multiple factors:
Are you choosing annual insurance or an event policy? (Event insurance is more costly)
Are you the only photographer or do you have a second shooter? Do you have other employees?
Are you opting for a simple liability policy or a comprehensive package?
What coverage limits and deductibles do you prefer?
How many weddings do you shoot per year? What other services do you provide?
One-time event insurance can cost as low as $59–$100 (add $15 for each additional insured). A comprehensive annual photography insurance package can start as low as $99 a year but usually averages around $425. Equipment insurance can often be an additional cost, so make sure to speak with an agent about your policy options.
Get a Free Wedding Photography Business Insurance Quote
Wedding photography is an art. Let us help you find the right photography insurance policy to protect your livelihood. Complete the form at the top of the page for a free photography insurance quote. Or, give us a call at 1-877-907-5267 to speak directly with an agent.
Related Articles: Event Insurance, Photography Insurance, General Liability Insurance
Great company ... had a great experience with them.
Very easy and straight to the point. I got my insurance in a quick and timely manner.
This insurance purchase for my business was the most seamless phone encounter I have ever had in any phone purchase process bar none. Information was requested once and moved smoothly from one person to the next as we moved thru the purchase. Each person I dealt with was friendly, professional, and focused on determining my needs and the best way to match me up with the solution. Absolutely stellar!!!