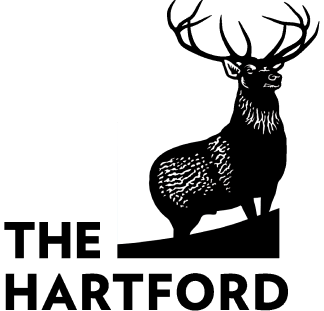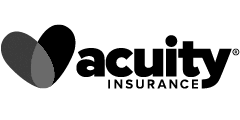 Why Does a Professional Photographer Need Insurance?
Here are just a few reasons why you should consider insurance coverage:
You're shooting a wedding and your memory card is corrupted and you lose all of your footage
Your drone crashes into someone's home and causes property damage
Some of your lighting equipment isn't secured properly and falls on one of your clients and they're rushed to the ER
You drop one of your lenses and it's severely damaged and unusable.
Paying for medical expenses, property damage, replacement costs, and lawsuits can get expensive. These are just a few scenarios where having the proper insurance coverage can save you a lot of money.
How Much Does Photography Insurance Cost?
Depending on the options you choose, insurance for photographers can cost between $250–$1,800 annually. What's the breakdown? What are some of the coverage options?
General Liability Costs
Next Insurance offers general liability for photographers from $21–$42 per month, or around $250–$500 annually. Their policies start at a $500,000 occurrence/$500,000 aggregate and go up to $1,000,000 per occurrence and a $2,000,000 policy limit. None of their policies charge a deductible.
Full Frame Photography Insurance offers general liability for $99 a year.
A general liability insurance policy covers:
Third-party bodily injury
Third party property damage
Advertising liability
Medical payments
Business Owners Policy Costs
A business owners policy combings general liability, property insurance, and often business interruption insurance at a more affordable price. This policy typically costs around $40 a month or between $350–$500 a year.
Professional Liability Costs for Photographers
Professional liability insurance for photographers is going to cost a little more than general liability, with an average around $65 a month or $500–$1,000 a month for $1 million per occurrence, $2 million aggregate. Full Frame Insurance offers professional liability for $100 a year.
Professional liability—also known as errors and omissions insurance—protects your business if you're unable to complete a project on time, or a client claims you were negligent or didn't comply with your contract.
Workers' Compensation Insurance Costs
If you hire employees for your photography business, you'll likely need workers compensation insurance. This can cover their medical expenses and lost wages if they become ill or injured on the job. Costs vary depending on how many employees you have. It can cost around $50–$60 a month.
One-Time Event Insurance
Full Frame Insurance offers one-time event insurance for events that last 1–3 days. Those policies start at $59 for general liability at $1,000,000 per incident and $2,000,000 aggregate. Each additional photographer is an added cost of $5.
Camera Equipment Coverage
Full Frame Insurance offers equipment coverage as an add-on to their general liability insurance. It starts at $55 annually for $1,000 per item/$5,000 aggregate and goes up to $349 a year for $15,000 per item/$75,000 aggregate. A $250 deductible applies. If you'd like to purchase the coverage without general liability, the cost starts at $99 per year.
Get Free Quotes for Photography Insurance
If you're a professional photographer in the market for insurance coverage, complete the form at the top of the page or give us a call at 1-877-907-5267. We'd love to help you find affordable coverage for your small business.
Related Articles: Wedding Photographer Insurance, Real Estate Photographer Insurance, Photography Insurance, Commercial Drone Insurance
Amazing! Fast with awesome customer service! Thank you!
The entire process was very quick and professional.
The representative was very efficient, and able to provide detail about the services that I was purchasing, as well as being very courteous so far a great buy.