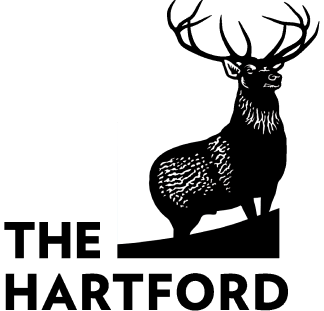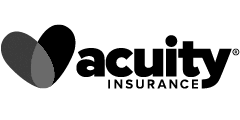 Real estate photographers are in and out of client's homes. You're photographing their private spaces and getting aerial shots of their homes and neighborhood. You know how to take the perfect photo to showcase beautiful spaces. You provide a valuable service to help someone sell their home quickly—and for a great price. But do you need insurance?
The short answer is yes. Yes, a real estate photographer needs insurance coverage. But how much do you need? What types of coverage do you need? How much does it cost? We answer some of those questions in this guide.
The Type of Coverage a Real Estate Photographer Needs
What should a real estate photographer get for business insurance? We recommend a photography business starts with general liability, professional liability, and equipment coverage.
General Liability Insurance: What if the homeowner trips over your tripod? What if you accidentally knock over a prized antique? The right general liability policy can help pay for damage to client property and even medical expenses when necessary. General liability insurance covers third party customer injury, customer property damage, and advertising injury.
Professional Liability Insurance: This coverage is also known as errors and omissions insurance. If your memory card is damaged and you lose all of the photos you've taken, you can lose money and valuable time having to retake images. Professional liability can help cover costs if a client demands a refund or sues for the loss.
Camera Equipment Coverage: You also want to make sure you have the appropriate coverage to protect your expensive equipment. Camera bodies, lenses, Matterport(s), drones, and other camera gear is costly. If one is damaged, you want to make sure you're not footing the full cost of replacement.
Additional Insurance Policies to Consider
Some other policies you can consider include:
How Much Coverage Do You Need?
The policy limits you choose depend on numerous variables, including how much equipment you have and the specific risks you face. Some insurance companies, such as Pro Photographers Insurance by RVNA offer liability insurance with coverage from From $1M/$2M up to $5M/$6M Per Occurrence/Aggregate. You can add equipment insurance and customize coverage based on your needs.
Full Frame Photography Insurance provides 1–3 day coverage and annual policies for general liability, product liability, professional liability, and equipment coverage. Full Frame offers options starting from $1,000/$5,000 to $15,000/$75,000 per item/aggregate for equipment coverage. For liability coverage, they offer a policy at $1,000,000/$2,000,000 Per Occurrence/Aggregate.
We recommend speaking to an agent to determine the policy that would be the best fit for your particular small business.
How Much Does Real Estate Photography Insurance Cost?
Pro Photographers Insurance by RVNA claim that an insurance policy starts as low as $8.25 a month. Full Frame Photography Insurance event policies start at $59 for comprehensive coverage or start at $99 for an annual policy. Photography Insurance cost and coverage varies from insurance company to insurance company. But the bottom line is that insurance for photographers is affordable and customizable to suit your insurance needs.
Get a Free Real Estate Photographer Insurance Quote
Professional photographers must protect their business. We want to help you figure out the coverage you need at a cost you can afford. To receive a quote, complete the form at the top of the page. Or you can give us a call at 1-877-907-5267.
Related Articles: Photography Insurance, Wedding Photographer Insurance, Commercial Drone Insurance
Great experience! I got my 2 million-dollar liability insurance from them for my catering company!

Nicole's Buddy Club Catering Company
The entire process was very easy....from initial quote to signing the policy. Their rates were very competitive. Thanks for protecting me and my business!
I recommend the prices! They have great customer service!