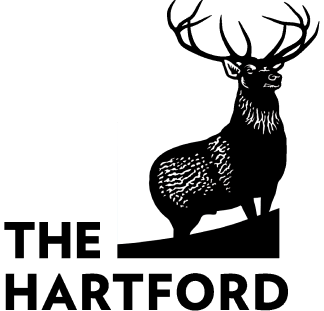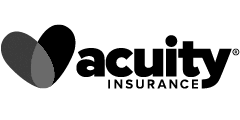 Commercial drone use—otherwise known as Unmanned Aircraft Systems (UAS)—is growing in popularity. They're being used commercially in a wider variety of industries. But as drone operators continue to increase, so do the risks. What if a drone operator goes rogue and impinges on the privacy of citizens? What if they fly into commercial air space and get in the path of a commercial airliner? What if an inexperienced drone pilot crashes a drone, accidentally injuring someone or destroying their property?
Risk management is key to the longevity of your business and you want to protect it with the proper commercial drone insurance. It also gives you peace of mind knowing that your isurance company has your back. To get started, complete the form above or keep reading for more information on the coverage you need.
What is Drone Insurance?
Drone Insurance—often referred to as Unmanned Aircraft System (UAS) Insurance or even aerial photography insurance—is typically a combination of liability insurance (covering personal injury and property damage) and property insurance (for the drone and accessories). It is often considered a type of aviation insurance. Insurance for drones is often excluded from commercial policies, which is why a standalone policy becomes necessary.
Statistics About Drone Usage in the U.S.
According to the Federal Aviation Administration (FAA), over 1.7 million drones or unmanned aircraft have been registered in the United States. Of that number, 1.2 million people use them for recreational use alone. Those numbers don't include the drones that aren't required to be registered (drones that weigh .55 pounds or less).
Who Needs Drone Insurance?
What businesses or industries might need to start insuring drones?
Real Estate Photographers
Real Estate Agents
Aerial Photographers
Aerial Videographers
Fire and Rescue
Law Enforcement
Emergency Response
Hobbyists
Engineers
Construction firms
Real Estate Agents
This isn't an all-inclusive list, but if you use a drone commercially, you need to consider drone insurance.
Do I Need a Drone Pilot License?
In order to operate a UAS—under the FAA Part 107 Rule—you must get a specialized license (remote pilot airman certificate with a small UAS rating). In order to qualify for a drone license you need to:
Be 16 years or older
Be fluent in the English language
Be mentally competent to fly a drone
Pass the aeronautical knowledge exam
Once certified, you have to recertify with a knowledge test every two years. To learn more about the certification process, FAA.gov outlines the entire process on their website.
Is Commercial Drone Insurance Required by Law?
Drone insurance is NOT currently required by law in most of the United States—other than Minnesota. The state of Minnesota requires commercial drone operators to obtain insurance coverage (and pay a $30 licensing fee). Make sure you're familiar with the laws in the state you operate in. If anything, obtaining the proper coverage can bring you peace of mind, knowing that your business is protected.
Does Homeowners Insurance Cover Drones?
Yes, to some extent. Your homeowners insurance policy will cover your drone if it is used for personal recreational use—NOT commercial use. If your drone causes third-party bodily injury or damages someone's property, your policy can help cover lawsuits and medical expenses. Your homeowners policy will also cover the drone if it is damaged, lost, or stolen. The downside is that a deductible may apply—which could potentially outweigh the cost of the drone. It is advisable to consider a drone insurance policy if you're using the drone professionally.
The Different Types of Drone Insurance
A business's General Liability Insurance policy can often exclude the use of commercial drones/UAVs for business use (such as for aerial photography or videography). You may need specialized coverage such as liability policies and hull coverage from an insurance company built specifically for the use of your drone.
Liability Coverage
These are some of the liability policies that you can include in your insurance package:
Drone Liability Insurance: This covers the costs associated with third-party bodily injury or property damage. If your drone crashes while you're filming a wedding and injures an attendee, without this coverage, you'd be held liable for their medical expenses.
Non-Owned Drone Liability Coverage: Non-owned frone liability is an optional coverage for people who lease, rent, or borrow a UAV and want to protect it from physical damage.
Personal Injury Liability Coverage: coverage for "advertising injury" such as libel, slander, or copyright infringement.
Aviation Product Liability Insurance: This protects the drone operator if injury or damage occurs due to a defective or faulty product.
Product Coverage
Drone Hull Insurance: Hull coverage provides coverage for any physical damage to the drone/UAV. If a bird accidentally flies into your drone and it crashes, hull coverage can help cover the cost to replace or repair it.
Onboard Components Coverage: Covers the camera or other accessories onboard the drone while it's in use. If your expensive camera and lens is damaged while in flight, you want to make sure the physical damage is covered.
Ground Equipment Coverage: This covers the damage or loss of any items used to operate the drone from the ground (controller, laptop, case, etc.) If your controller is accidentally damaged, the insurance policy can cover the cost to repair or replace.
Not every insurance company offers these policies. For help finding the right insurance policies for your business, connect with us today.
Other Insurance Policies to Consider
If you operate a drone photography or videography business you may want to consider a couple of other policies:
Cyber Liability Insurance: Did you know that your drone can be hacked and operated remotely? Imagine the havoc a hacker can wreak. If you don't have cyber liability, you could be held liable for any property damage or injury caused by the hacker.
Workers' Compensation Insurance: If you hire employees you're required in most states to provide workers compensation. This coverage provides employees medical coverage and lost wages if they become ill or injured on the job.
How Much Does Drone Insurance Cost?
Insurance companies may require that you prove that you've had the necessary training to operate a drone. They'll also likely require a copy of your UAV license. It is risk management on their part as much as it is yours. Commercial drone insurance costs will also vary depending on different factors such as:
The type of drone
How much it cost
The coverage you select
Type of use (commercial or recreational)
Customer requirements for coverage
The average cost is around $350–700 a year for $1 million of coverage, though some insurance companies offer drone coverage by the day ($1 million in coverage for around $7 an hour). Make sure you purchase insurance coverage through an admitted insurance carrier—AKA one that has been approved by the state's insurance department.
Get a Free Drone Insurance Quote
If you're a hobbyist turned professional drone pilot or you own a substantial business, we've got you covered. At Tivly, we strive to help connect you with the most affordable drone insurance that provides the necessary coverage for your business. If you'd like a free quote to get started, complete the form at the top of the page or contact us at 1-877-907-5267.
Related Articles: Photography Insurance, Wedding Photographer Insurance
The service has been great, very efficient, easy to talk to, and they explained everything. I recommend them.
Great company ... had a great experience with them.
Very easy and straight to the point. I got my insurance in a quick and timely manner.