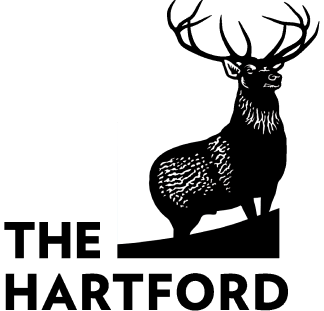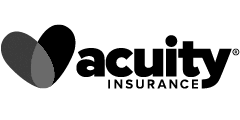 Business Insurance Coverage for Tree Trimmers
Tree trimming and pruning is a valued service to almost every home and business owner. As a professional tree trimmer, you know how hazardous dead, dying, or storm-damaged trees and branches can be. Providing quality service in a safe environment is a necessity for all of your customers—and yourself.
According to OSHA, tree trimming is listed as one of the most dangerous jobs. Trees are considerably heavy and can weigh-in over 10 tons. Work crews face a great risk of injury from falling tree trunks and tree branches, with deaths reported from being crushed or asphyxiated. Tree crews face further risk if they're trimming using heavy equipment or near power lines.
Tree services are often called upon to:
Clear land for new construction
Grind or remove unsightly stumps
Clear trees/branches around railroad tracks
Clear fallen trees due to storms
Arborists who trim trees and bushes around power lines or street signs
Remove potential hazards to a residences/commercial property
If your tree service company is used for a government contract, you're often required to show proof of insurance and provide a certificate of insurance. This insurance is often referred to as tree removal insurance or shortened to tree insurance.
What Are the Risks For Tree Trimmers?
Whether you are just starting out or you have an established business that needs to re-evaluate its existing coverage, here are some of the risks related to tree removal and stump grinding services.
Damage to other people's property
Injury to others caused by equipment malfunction or negligence
Damage, loss, or theft of vehicles, equipment or tools
Job-related injury or illness experienced by you or your employees
Errors and omissions exposure: consulting or advice that leads to a loss
Accidents caused while driving your commercial vehicles by you/your employees
Electrical hazards from working near live fallen power line
As you assess your risks and liabilities, be sure to consider the work to be performed, the tools your work crews handle, and other aspects of the work that can result in bodily injury or property damage.
Who Needs Commercial Tree Service Insurance?
While there is no specific policy, if you offer any of the following services, then you need comprehensive business insurance coverage.
Tree removal, tree trimming, and pruning
Municipal tree care service
Tree pest management service
What Types Of Insurance Coverage Do You Need?
What business insurance coverage do you need included in your tree service insurance?
General Liability Insurance: Unfortunately, life is full of unseen and unplanned events. Having general liability insurance will protect your business from a variety of claims including bodily injury, personal injury, and property damage that can occur while you are on the job site
Professional Liability Insurance: If you provide consulting or tree care advice, professional liability insurance provides coverage from claims due to poor advice, negligence, or recommended services that result in a client's loss.
Commercial property insurance: The amount of coverage needed depends on if you have a mobile business or own property or a building that you operate your business out of.
Business Interruption Insurance: This is also referred to as Loss of Income Insurance. If your business has been forced to shut down due to catastrophic events, i.e. gas line explosion, tornado/hurricane devastation, etc., this policy covers ongoing operational costs and employee pay at a temporary location.
Consider a Business Owners Policy (BOP)
If you want to purchase general liability insurance and commercial property insurance, it is typically more affordable to consider combining the two coverages into a Business Owners Policy. Broadly speaking, BOPs combine:
Property insurance coverage for company-owned building and contents
Business interruption insurance provides loss of income coverage
Liability protection covers your company's legal responsibility for harm to others resulting from things that you/our employees do or fail to do in your business operations
Additional Business Insurance Policies to Consider
Inland marine insurance: This policy protects equipment and cargo transported from job site to job site in your commercial or personal vehicle. Tools used for business are typically not covered under your personal auto policy.
Commercial Auto Insurance: A commercial auto insurance policy will provide coverage specific to your commercial vehicles and provide protection for you and your drivers.
Workers' Compensation Insurance: If you have employees, you may be required to add workers' comp insurance (it's required in all states but Texas). In some states, you only need to carry this coverage if you have three or more full-time employees. In other states, you need to carry a basic policy regardless of the number of employees. This coverage will cover lost wages and medical expenses if your employee is injured while at work. Work Comp also offers protection to you against being sued for the injury.
Licenses to Consider
You should consider accrediting your tree service business with The Tree Care Industry Association (TCIA) and/or become credentialed with the International Society of Arboriculture. Some states—such as California—require a tree service contractor's license. Be sure you're up-to-date on your state's requirements to operate as a tree-trimmer or arborist.
How Much Does Tree Trimming Insurance Cost?
Insurance for tree trimmers varies depending on the level of services offered. Other factors that are taken into consideration include:
Annual Revenue
Number of employees
Your Location
Equipment and tools used
Some insurance companies offer tree service insurance policies as low as $29 a month with an average of $45 per month for comprehensive coverage. Most insurances can set you up with a policy and get you a certificate of insurance the same day.
Why Is Tree Service Insurance Needed?
The main reason to carry insurance is to minimize liability in high-risk situations, and tree pruning leads itself to some of those unexpected events. If a branch goes awry when you're removing it, accidental property damage can occur to your client's house.

The last thing a client wants is a shock home repair bill when they remove a tree, which makes tree service business insurance vital. Carrying insurance for tree cutters removes the risk of property damage for the homeowner because if anything does go wrong, your insurance pays for it, not theirs. It can be a great way to offer peace of mind when you're removing branches or cutting a tree above a risky area.

Just as important, it also covers bodily injury for you and your team. Accidents can happen, and one of the best things you can do is take a proactive approach by getting liability coverage for your services. If you or a client end up hurt on the job, this can be a lifesaver.
Tree Service Insurance: Get a Free Quote Today!
Your business is important because you work hard to keep communities safe from potential personal and property damage. Insurance for tree trimmers doesn't have to break the bank! Let us help you find a business insurance policy that will work for you. Get a competitive insurance quote by completing the form at the top of the page or by giving us a call at 1-877-907-5267.
Related Articles: Certificate of Insurance, Independent Contractor Insurance, Construction Insurance
Tree Trimming Insurance Quotes Include
| | |
| --- | --- |
| Additional Insured Included: | YES |
| Free Certificates: | YES |
| Payment Options: | YES (Pay in Full OR Payment Plans) |
| Low Down Payments: | YES (Flexible Payment Options) |
| Coverage Limit Minimum: | $2,000,000 / $2,000,000 / $1,000,000 |
They were spot on with their help to secure the insurance that was best for me. I was guided to the correct plan with the best price. I would certainly go back!
I recommend the prices! They have great customer service!
The representative was very efficient and able to provide details about the services that I was purchasing. The representative was very courteous. So far a great buy!