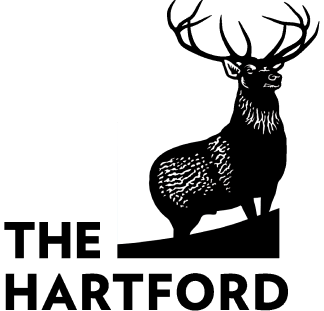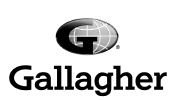 Owning and operating a business in the construction industry is often exciting, challenging, and rewarding. It also comes with added responsibility and accountability. Every contractor strives to perform at a high level for their customers. Still, a customer may think you've under-delivered or even wronged them in some way. Accidents and injuries may occur on job sites. In the event this happens, are you doing everything you can to protect your business?
Do I Need Construction Liability Insurance/General Liability Insurance?
Many contractors today are still formed as a sole proprietorship or a partnership. These types of business owners put not only their business but their personal assets at risk as well. A construction liability insurance policy—also referred to as general liability insurance—will help protect you and your business against financial disaster. It is generally the main business insurance coverage needed to protect a construction business and its owner(s).
Even if you formed a limited liability corporation (LLC), it's possible to be held liable as the owner of the contracting business. Signing a personal guarantee or operating irresponsibly is just a couple of potential problems. Comprehensive general liability will protect against:
Lawsuits against you or your business
On-site property damage
Bodily injury that occurs on a construction site
This includes legal defense and settlements up to the limits of the policy.
Having general liability insurance is another way to foster trust with your clients. If they believe you take your projects seriously and invest in protecting them it may increase the likelihood of being hired.
Why Your Construction Company Needs Business Insurance Coverage
Here are some examples of why construction contractors might need different insurance(s) to protect their business:
Example #1: You get in a car accident on the way to a job site and your car is totaled. On top of that, many of your tools were smashed. Your commercial auto insurance and inland marine insurance coverage can help cover the costs of replacing your car and equipment.
Example #2: A fire starts at the job site you're working at and the home is severely damaged. Builder's Risk Insurance helps cover the cost to repair the damage or replace the entire building.
Example #3: The superintendent of your company falls off the roof at a job site. He hurts his back and breaks his arm. Because you invested in workers' compensation insurance, you won't have to pay out-of-pocket costs for his injury. Your employees' lost wages and medical costs are covered by your insurance company in the event workers are injured on the job.
These are just a few examples of how the right insurance policy protects your business.
What Types of Businesses Fall Under the Construction Umbrella?
Quite a few professionals should consider this type of insurance:
Carpenters
Concrete contractors
Excavators
Locksmiths
Pavers
Landscapers
Snow and ice removal
The Types of Coverage to Consider in the Construction Industry
These are some policies to consider alongside general liability insurance as part of your business insurance package:
Business Owner's Policy: Eligible companies can purchase property insurance packaged together with general business liability coverage in a single policy called a Business Owner's Policy. Insurance companies typically offer a BOP to those companies who qualify as a small business. It's a great way for small businesses to save money on the different types of insurance they need.
Professional Liability insurance: Professional liability insurance may be needed if your construction business offers design-build or engineering services. Also known as E&O or Errors and Omissions Insurance, professional liability will protect you against claims of malpractice and negligence.
Builder's Risk Insurance: Builders Risk Insurance (sometimes referred to as 'Course of Construction (COC) Insurance) is a type of property insurance that protects a person's or organization's projects, installations, or renovation.
Commercial Property Insurance: Property and casualty insurance covers buildings and property against damage from theft, fires, and natural disasters. The contents, furniture, as well as most inventory will be covered by the insurance company.
Workers' Compensation Insurance: If you have employees, you need workers' compensation insurance for your construction business. It compensates your employees for lost wages and pays their medical bills if a work-related injury were to occur and protects you—to some extent—from lawsuits. Laws regarding this type of coverage vary by state so be sure to be familiar with your state's rules.
Commercial Auto Insurance: If you use a work truck or box truck, consider getting commercial auto to protect your vehicles as well as anything permanently attached. Note: this policy typically doesn't cover property damage to any tools or equipment being transported. For that, you'll need inland marine insurance or contractor's tool and equipment coverage.
Inland marine insurance: Inland Marine Insurance (sometimes called 'Contractors Tools and Equipment Insurance') is a type of floater policy. It covers equipment & tools being transported to/from a worksite and includes storage on-site. It is not typically covered under your personal auto insurance because it is business-related.
Heavy Equipment Insurance: This is often included under an inland marine policy. However, sometimes a separate policy is required for large equipment (or equipment excluded from an inland marine coverage). Some examples of equipment include bulldozers, backhoes, cranes, and so forth.
These are just a few of the examples an insurance company might offer for a business in your industry. We recommend speaking to an insurance agent to learn more.
When Business Owners Need a Construction Bond
A Construction bond (also referred to as a 'surety bond') guarantees that the work your construction company is doing will be completed correctly in the right time frame. There are surety companies (as opposed to an insurance company) that back these bonds and will pay damages if the bonds are broken (but you still owe them whatever they pay). What are the common types of construction bonds?
Bid Bond: A bid bond is usually required to bid on construction projects.
Performance Bond: If the contractor breaks the requirements of the performance bond, the owner can claim what it costs to hire another contractor to complete the project.
Public Works Bonds: This is the equivalent of a performance bond on the state level.
Payment Bond: This bond signifies that you'll pay your subcontractors, vendors, laborers, supplies, etc.
Maintenance Bond: This bond acts as a type of warranty for your work.
Site Improvement Bonds: This bond ensures that a construction company follows all current building codes and standards.
One way to look at a construction bond is as a line of credit. If something were to happen on a project that you don't have the means to pay for or cover immediately, a bond provides immediate coverage while you pay them back.
How Much Does Construction Insurance Cost?
Figuring out what coverage to have in place and what limits are needed is a real balancing act. On one hand, proper insurance for construction companies is necessary to reduce the risk. On the other hand, unaffordable and unrealistic premiums are also not in your best interest as a business owner. Once you know what questions to ask, it's much easier to select optimal construction business insurance coverage and general liability insurance limits.
How much does insurance for construction businesses cost? Premiums with an insurance company will vary depending on your business's needs and the work your construction business performs. Policy limits and deductibles will also play a role. Many factors will influence rates. The key is to work with a licensed insurance agent you trust to develop a comprehensive insurance package for your construction business.
Get A Free Construction Insurance Quote
Insurance for contractors doesn't have to be expensive. The right insurance agent can help construction businesses find affordable construction insurance at an affordable cost. Connect with one of our agents by completing the form at the top of the page. Or, give us a call at 877-907-5267.
Related Articles: General Contractors Insurance, Professional Liability Insurance, Construction Bonds, Roofing Insurance, Home Renovation Insurance
Very helpful and their customer service is top notch! Very pleased with their service.

Hands of Hope Adult Homecare, LLC
Matched our company with the perfect insurance company! Customer Service is OUTSTANDING!
Great experience! I got my 2 million-dollar liability insurance from them for my catering company!

Nicole's Buddy Club Catering Company