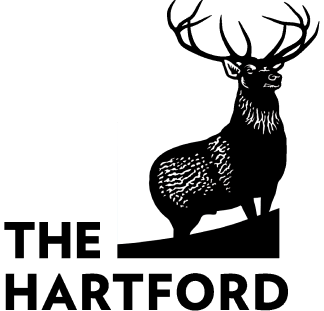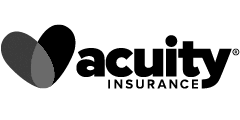 How Homeowners and Business Owners Should Protect their Investment
NOTE: This article is written to help both homeowners AND remodeling business owners understand the coverage that's necessary for a renovation.
According to the United States Bureau of Labor, employment in the construction of buildings is projected to be about 1.7 million by 2026. There are no limits on how successful a remodeling business can be.
Likewise, remodeling a home can add significant value when done right. Whether a kitchen or bathroom is being updated, or an addition is being added, you want to make sure your investment is protected. If you're a DIY'er, hiring the work out to a contractor, or you own a remodeling business, there is some risk entailed during the process.
What Does Homeowners Insurance Cover?
A homeowners policy will cover some renovations, but in most cases, a homeowner will have to increase their liability limits to cover the increased value being added to the home. The other insurance products that can be added to an existing policy include:
Dwelling Under Renovation Coverage
Dwelling under renovation coverage can be added to a homeowners insurance policy. It protects the home and the materials that have been purchased during a home remodel. It primarily covers two things:
Construction Material: If building materials are damaged or stolen, this endorsement helps cover the cost to repair or replace the damaged items.
Foundation collapse: If the foundation of a home collapses while being built or renovated, the cost to repair the damage falls under this coverage.
Vacant Home insurance
If the homeowner is living outside of the home for more than 60 days during the remodeling process, this coverage will pay for the repair of any damage, whenever it's discovered.
Builder's Risk Coverage
If a homeowner OR a remodeling business owner purchases a home that's a fixer-upper and it needs extensive work before it's livable, consider obtaining Builder's Risk Insurance. A builder's risk policy covers construction projects or a home renovation, including building contents and equipment. It can also cover lost or stolen items. It can also be referred to as home building insurance, home build insurance, builders home insurance, and construction home insurance.
Remodeling Risks to be Mindful of
There are a few things that must be taken into consideration before a remodeling project begins: Homeowners Associations (HOA), necessary building permits, and contractors' insurance.
Homeowners Associations
Homeowners and business owners must check with the HOA before starting any projects. They often have restrictions on what can be done on the outside of the home—including adding an addition. The HOA usually has to approve any work being done.
Building Permits
Whether you're a homeowner or a contractor doing the remodel work, you need to make sure you have the proper building permits. Check with the city/county to find out what permits are required. If you fail to request the necessary permits and the city finds out, you run the risk of having to stop construction—or completely undo the work that's been done.
Contractor's Insurance
If you're hiring out the remodeling work being done on your home or you're the general contractor, you need to make sure the appropriate insurance coverage has been obtained, including (but not limited to):
General Liability Insurance for Contractors: This protects you and any other third party while work is being done on your property. If the homeowner becomes injured due to carelessness or neglect, or personal property is damaged, general liability covers medical costs and repair/replacement costs.
Workers' compensation: If the contractor you've hired or you the business owner has employees, you want to make sure they have the appropriate workers' compensation coverage. This provides medical coverage and lost wages if an employee is injured on the worksite. If the contractor does not have workers' compensation, the injured party can sue the homeowner and their liability coverage portion of the homeowners insurance policy will have to foot the bill.
The easiest way to make sure that your contractor has the appropriate insurance coverage is to request a certificate of insurance. If you're the business owner, be sure you have the appropriate coverage and can provide the homeowner with proof of the insurance policy or policies that you pay for.
How a Home Renovation can Impact Homeowners Insurance
The remodeling work being done can either increase a homeowners insurance premium—or lower it. How?
New Roof: If an old roof is being replaced or repaired, it can often lower the insurance premium because it reduces the risk of damage to the home.
Pool: If a pool is added to the home, it increases the risk of someone being injured AND simultaneously adds value, therefore increasing the liability coverage needed in the policy.
Home office: If expensive equipment is used for a home-based business, a homeowner's policy may not include enough coverage. A commercial insurance policy may need to be purchased, or the limits of your homeowners policy will need to be increased.
Kitchen/bathroom: Updating a kitchen or bathroom(s) often increases the value of the home. This means liability coverage will need to be increased to make sure the home is covered in case of damage.
Building an addition: Adding square footage to a home increases the space that needs to be insured and will likely increase the premium.
Why You NEED to Contact The Home Insurance Company
If you're doing a home renovation, you must inform your insurance company. Most insurance companies require you obtain additional coverage if your renovation project:
Costs more than 10% of what your home is worth
Requires you to move out of the home
The cost of building materials/labor exceed $500,000
Some insurance companies—if they are NOT notified of a renovation—will not insure your property at the agreed-upon replacement cost. Failure to notify an insurance company can incur a 5% depreciation. So if a $500,000 property is being renovated and is destroyed by a fire, you'll get approximately $25,000 less to rebuild. That's why it's imperative that a homeowner speaks with their insurance agent before starting a project.
Get a Free Home Renovation Insurance Quote
Let us help you find protection for your business and keep your mind at ease. At Tivly, our goal is to get you an affordable commercial insurance quote. Complete the form at the top of the page to receive a quote from an insurance company. Or give us a call at 1-877-907-5267. One of our agents will gladly help you find the right policy.
| | |
| --- | --- |
| Additional Insured Included: | YES |
| Free Certificates: | YES |
| Payment Options: | YES (Pay in Full OR Payment Plans) |
| Low Down Payments: | YES (Flexible Payment Options) |
| Coverage Limit Minimum: | $2,000,000 / $2,000,000 / $1,000,000 |
Related Articles: Insurance for General Contractors, Builders Risk Insurance, Construction Bond, Construction Insurance
Great turn around time and the staff make every process very easy. User-friendly organization.
We had a great experience. Michael, was super helpful, answered all our questions and did a great job finding us an insurance company. He also made an effort to get everything done as fast as possible. We are very thankful for the excellent service.
5 STAR. Matched our company with the perfect insurance company! Customer Service OUTSTANDING!

Affordable Towing