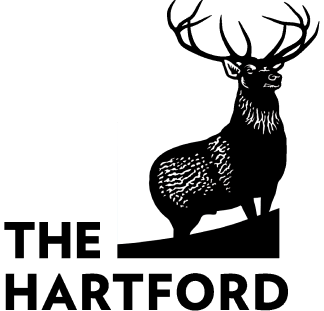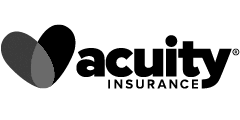 What is a Certificate of Insurance (COI)?
A Certificate of Insurance—also referred to as a certificate of liability insurance, proof of insurance, insurance certificate, and often shortened to COI—is a simple document that lists important information regarding your business insurance that you can request from your insurance company. The technical name for the form is Acord 25. A certificate of insurance (COI) usually includes these details:
Your insurance carrier

The named insured (you or your company)

Policy number

Effective date/status of the policy

Term date of the policy

Type of coverage (professional liability insurance, general liability insurance, etc.)

The limits of the policy

Deductibles and costs associated

How coverage applies when a claim is filed
Some also include the name of an additional insured (third parties) and hold harmless clauses.
NOTE: A COI contains different sections for each type of coverage with the issuing carrier including but not limited to: general liability insurance, commercial auto insurance, workers' compensation coverage, cyber liability, etc.
Why is a Certificate of Insurance Important?
As a business owner, there are a variety of reasons you may need to obtain a certificate of insurance. Many companies prefer to see an insurance certificate before working together so they know you are insured and their business is protected in case of an accident or mishap. Sometimes customers require a contractor to show them a COI before they're allowed to complete a project on their property. For example, you may need to request a COI if you:
Want to work on construction projects: General contractors may be required to provide proof of insurance or forward a copy of their business's certificate of liability insurance to bid on a construction project.
Are ready to sign a commercial lease: Many property companies will require you to provide a COI that details your coverage limits before they'll allow you to sign a lease agreement on commercial property.
Are looking to lease equipment: Often, if a business or organization is leasing equipment it may need to provide a certificate of insurance to the company that provides the equipment.
You are audited: If your business is audited, you will need to provide proof of insurance and a COI is the easiest way to comply with that request.
A potential client or business will want to make sure they're not facing further risk to their business by hiring you.
Who Needs Proof of Insurance?
Anytime a third party's property or technology can be put at risk needs to request a certificate of insurance when working with contractors and other businesses. Third parties want to make sure you are insured to protect their business. Here are a few examples in which certificates in insurance are often requested:
If your company frequently hires subcontractors, you'll need to request that they provide a COI.

If you often bid on large construction projects you'll be required to submit a COI with the bid.

If you own a business where there could be any potential liability or loss, proof of insurance is often requested and/or required.
We recommend requesting insurance certificates every time your insurance policy is renewed, updated, or changed in some way so you have a physical document to prove coverage.
How Much Does a Certificate of Insurance Cost?
A certificate of insurance should be provided completely free of cost from your broker or insurance company. You should never be asked to pay to obtain insurance certificates.
How Do You Obtain a Certificate of Insurance?
The easiest way to get a certificate of insurance is to contact the broker you purchased your insurance policy through or directly contact your insurance company. If you prefer, most insurance companies now allow you to request a COI online and receive it within a matter of minutes. Before you do so, make sure you ask the company requesting the certificate if there is minimum insurance coverage needed.
Are they looking for a particular type of insurance coverage? Are their certain minimum policy requirements they require to submit a bid? Once you have that information, you can call your insurance provider or broker to verify your business insurance policy meets those requirements. If not, you will have to determine whether raising your limits and updating your insurance contract warrants moving forward in the process at all.
In some cases, if you are the party requesting the certificate, you can contact the insurance company directly to obtain the information. Make sure you obtain the name of the business, their operating address, and Tax ID Number to obtain coverage information.
In addition, there are varying state laws regarding certificates of insurance. Some states prohibit adding an additional insured or third party to the policy. So regardless of what is issued by the agency or insurance company, statute law will be the deciding factor.
How to Verify a Certificate of Insurance
If you've requested certificates of insurance from a contractor or subcontractor directly—and not from their insurance carrier—you need to make sure that it's valid and they're actually covered under active business insurance. Here are a few steps you can take to validate the COI:
Carefully check the effective and expiration dates on the certificate

Verify that the insured name lines up with the business name

Make sure that the policy limits provide the necessary coverage
Lastly, we recommend contacting the broker or insurance company that issued the COI to verify that it is still valid and did not terminate prematurely.
Get a Free Insurance Quote and COI
Many types of businesses or organizations have different levels of insurance needs. Usually, a business will maintain basic liability coverage, as well as insurance for loss against fire, theft, or other damage. If you hire employees, you must also comply with state Workers' Compensation insurance requirements.
If you're in the market for business insurance—even basic general liability insurance—connect with one of our insurance agents to get a free and competitive insurance quote. Our insurance agent happily provide you the necessary certificates of insurance if you choose to move forward.
Related Articles: How Much Business Insurance Do I Need?, What is Business Insurance?, What is a Business Insurance Deductible?
I spoke with Megan, she was very professional and informative. When she couldn't reach me on the phone, she stayed with it never giving up.
This insurance purchase for my business was the most seamless phone encounter I have ever had in any phone purchase process bar none. Information was requested once and moved smoothly from one person to the next as we moved thru the purchase. Each person I dealt with was friendly, professional, and focused on determining my needs and the best way to match me up with the solution. Absolutely stellar!!!
Great experience! I got my 2 million-dollar liability insurance from them for my catering company!

Nicole's Buddy Club Catering Company