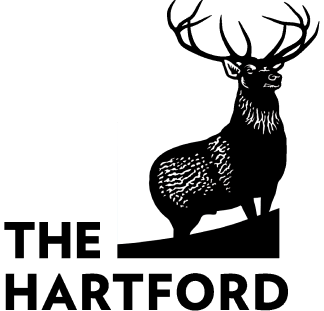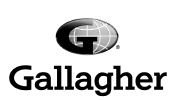 What is General Contractor Insurance?
According to the Associated General Contractors of America, "The construction industry has more than 680,000 employers with over 7 million employees. Your line of work creates almost $1.3 trillion worth of structures each year." According to the U.S. Census Bureau, as of January 2020, $1.3 billion is spent on construction—both public and private—in a single month. The best way to protect your specific business—and keep that income rolling in—is to get the right business insurance policies.
Why Contractors General Liability Insurance Is Necessary
"What's the worst that could happen?" is a question every general contractor needs to be prepared for as you consider the type of business insurance you need. While some occurrences are small—and could be paid off without putting a huge hole in your budget—there is always a chance that you don't have the appropriate general contractor insurance policy.
You may not only lose your business but any personal assets that were leveraged as well. You could be seriously underprepared for a major incident that has the potential to put you out of business—for good. Not every business has the same unique risks, but you don't want to rely on guesswork when it comes to your livelihood. Take the proper precautions for the risks your business faces!
What is General Contractor Liability Insurance?
Every general contractor has assets to protect and is exposed to liabilities while conducting business. If you're overseeing a project and something goes wrong—you're typically the one held liable. You need to recognize the importance of securing a policy to protect yourself and your business. This is where General Liability Insurance comes into play.
General Liability Insurance is a basic insurance policy that protects you in the event of injury or damage to a third party. It's a requirement from most entities when you enter into a contract. In short, contractors general liability insurance typically covers:
Third-party bodily injury: If a passerby is injured on your job site, a general liability insurance policy can cover their medical costs (including ongoing medical payments).
Property damage: If one of your construction workers accidentally damages a neighboring building, general liability can cover the repair costs.
Personal and advertising injury: This portion of the policy covers things like accusations of libel, slander, or copyright infringement.
You should seek out a licensed insurance professional to discuss the policy options available to insure your business. We recommend that you utilize your state department of insurance as well to determine coverage and reasonable costs. Make it a top priority and work with your agent to develop a comprehensive insurance package that makes sense for your business while addressing affordability and cost savings options.
General Liability Insurance Vs General Contractor Insurance
What is the difference between general liability insurance and general contractors insurance? They're actually used interchangeably to describe the same type of policy insurance companies offer. Both are often referred to as business liability insurance.
What Types of Business Insurance Do General Contractors Need to Consider?
Beyond general liability insurance, there are additional basic coverages that are important for general contractors to consider:
Professional Liability Insurance
Professional Liability Insurance: Professional liability insurance (sometimes referred to as contractors' errors and omissions insurance) covers personal injury as it pertains to the professional services you provide. It usually helps protect your business from accusations of processional errors, negligence, incomplete or faulty work, etc. If you have this insurance coverage, your insurance company can provide you with a lawyer and cover related legal fees. We recommend bundling general liability with professional liability coverage.
Commercial Auto Insurance
Commercial Auto Insurance: As a small business owner and general contractor, you likely use some sort of vehicle to transport yourself and your tools to a worksite. This opens yourself up to risk, especially if you're involved in an accident or the vehicle is stolen. Commercial auto coverage can help repair property damage to your vehicle and other property as well as personal and third-party injuries. Insuring your vehicle has coverage under commercial auto insurance is another factor to consider to protect your business.
Inland Marine Insurance
Inland Marine Insurance: Inland Marine Insurance is a type of floater policy you can get through your insurance company. It's often be referred to as "Contractors Tools and Equipment Insurance." It is coverage for equipment being transported to and from a worksite. It also covers equipment stored at a job site. This is usually excluded from a personal auto policy and a commercial auto policy unless the equipment is permanently attached to the vehicle.
Commercial Property Insurance
Business Property Insurance: This insurance important if you have a physical location and/or office and store equipment there. General contracting is more than building: It's organizing contracts and plans, client information, and maintaining records. Using property insurance to protect your data and off-site equipment is just as important as securing your tools, inventory, and vehicles.
Workers' Compensation Insurance
Workers' Compensation: Workers compensation provides health benefits to your employees for work-related accidents. If you're a small business and have employees, you need to be familiar with your state's laws concerning workers' compensation—many require a business to obtain it. This policy can help cover an employee's medical expenses and lost wages if they're injured at work. It can also protect your business from being sued if injury occurs. Familiarize yourself with your state's laws to understand your obligations and risks.
Builder's Risk Insurance
Builder's Risk Insurance Coverage: Builder's risk insurance can be defined as coverage that protects a person's or organization's insurable interest in materials, fixtures, and/or equipment being used in the construction or renovation of a building or structure should those items sustain physical loss or damage from a covered loss.
Other Factors A Contracting Business Must Consider
Did you know that you're required to obtain some insurance to bid on government contracts? That can include:
Construction Bond/Surety Bonds: A Surety Bond is a legally binding contract—between a surety, principle, and the obligee—that guarantees the type of contracting work to be done is completed correctly and in the agreed-upon length of time. The 'surety' is the insurance company that backs the bond. The 'principle' typically refers to the contractor, with the 'obligee' being the agency requiring the surety bond.
Liability Insurance Certificate: Many clients are requesting a liability insurance certificate from contractors as a requirement to bid on a project. Certificates of insurance summarize a tremendous amount of information on a single sheet of paper for the requester of the certificate. A certificate should also include a list of your "additional insured." Ask your licensed insurance company for a current copy of your liability insurance certificate.
How Much Does General Liability Insurance Cost?
Contractors' insurance cost will depend on many factors, some of which include:
The type of coverage that you get
The value of the equipment you use
The types of projects you work on
Where you work (state/city)
Your annual payroll
How many employees you hire
Your claims history
The number and types of vehicles you use at work
Even what insurance policies you bundle (i.e. general liability, professional liability, workers' compensation, etc.) and the insurance company you choose matters. If you're a small business, don't try cutting costs with your insurance policy. To get a specific quote for insurance rates for your small business insurance, speak with an agent experienced in your industry.
How Do I Find A Contractors Insurance Company?
Let us help you protect your business with the best possible insurance coverage. You can call us today at 1-877-907-5267 to get a free quote for a general contractors' insurance plan. Or contact us by completing the form at the top of the page. We'll set you up with the right insurance policy to fit your contracting business.
Related Articles: General Liability Insurance, Professional Liability Insurance, Builders Risk Insurance, Masonry Contractor Insurance
5 STAR. Matched our company with the perfect insurance company! Customer Service OUTSTANDING!

Affordable Towing
Perfect, Fast, and outstanding service!!!
Very helpful and their customer service is top notch! Very pleased with their service.

Hands of Hope Adult Homecare, LLC