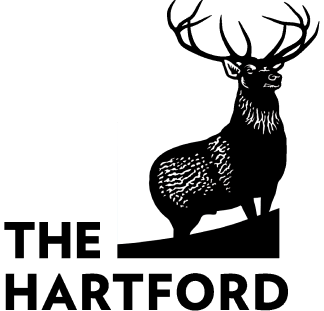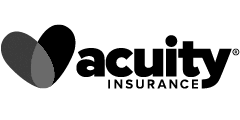 The Basics Of Roofing Contractors Insurance
Being a roofing contractor can be a rewarding—yet demanding—profession. Whether you're replacing damaged shingles after a storm or completing a roof for a new build, it's a risky job. You need to make sure your contractors are well-protected if an accident or injury were to occur. If you're a roofing contractor in the market for business insurance, check out our comprehensive guide to choose the right type of insurance policy for your roofing business.
Why do Roofing Contractors Need Insurance?
As a roofing contractor, you can now expect to be asked to provide a certificate of insurance coverage. Why? Because roofing is a dangerous job for employees and opens the door to any number of risk exposures while performing the work. The statistics on employee injuries that roofers sustain aren't pretty:
Roofers also face risks from electrocution if they're working near power or electrical lines. It's more important than ever to make sure you protect your employees with roofers insurance. If you need resources, OSHA shares some strategies to help you better protect your business and your contractors.
Roofing contractors may also be required to get roofing insurance if they want to:
Get a license for their roofing business
Bid on government contracts
Work on projects for clients
We always recommend speaking with an experienced insurance agent to help you craft the right insurance program for your roofing business.
What Should Insurance for Roofers Consist of?
There are a few insurance coverages that all small business owners should consider, especially roofers.
General Liability Insurance
General liability insurance (i.e. roofing liability insurance or roofers liability insurance) is the first piece to include in your roofing insurance package. A general liability insurance policy typically includes coverage for:
Third-party bodily injury: If the homeowner walks outside to check your work and tools or equipment slide off the roof and injure the homeowner, your roofing company will be held liable for paying the medical bills for their injuries. General liability coverage will cover the legal costs and if necessary, any awards of damage up to the policy limit.
Medical Payments: Typically associated with bodily injury, this coverage will cover medical expenses associated with the injury, regardless of who's at fault. It's often referred to as a goodwill gesture to help avoid lawsuits.
Property Damage: If you tarp a roof but wind lifts it off and a leak develops that causes interior property damage to a customer's home, your insurance company will help cover that claim. If a ladder falls and damages a car parked in the driveway or breaks a window, your general liability coverage would protect you.
Personal Injury: Let's say you fail to supervise your contractors as they're completing a roofing contract. The homeowner calls you to the property to point out that the job was completed insufficiently. General liability will help pay for the costs to redo the roof or pay another contractor to complete the job.
Advertising Injury: This would come into play if you fail to live up to advertised prices or other claims you've made. Or, you make claims about a competitor that is false and they sue you for slander.
As you can see, general liability insurance is an important part of roofing insurance coverage and goes a long way to provide the necessary protection your business needs.
Additional Insurance Coverage For Roofing Contractors
What other insurance policies should roofers including in their liability insurance package?
Professional Liability Insurance
Professional Liability Insurance is also referred to as Errors and Omissions Insurance or Contractor's E&O. If you provide faulty advice during a consultation, or make a professional error in the course of installing or repairing a roof, errors and omissions insurance can protect you from lawsuits. Your insurance company can provide you with a legal defense and cover defense costs, legal fees, and settlements.
Workers' Compensation Insurance
If you hire employees, you need to put workers' compensation insurance in place. It's legally required in almost every state. Here's how workers' compensation insurance works: Should an employee get hurt, this protects them by helping to replace their missed wages and paying medical costs for the work-related injury. Workers' comp also protects the business from a lawsuit brought by the injured employee. Check to see what the insurance requirements are in your state.
Commercial Auto Insurance
A roofing contractors' insurance program wouldn't be completed without commercial auto insurance. If you or your employees utilize box trucks, cargo vans, flatbed trucks, etc. to transport tools and equipment or products and supplies, you need business coverage for those vehicles in case of an accident or collision in which property damage or third-party injury occurs. Why? Because personal auto insurance won't cover claims for damage or injury that occurred while you were working. Accidents happen all the time. Imagine the financial losses you might face for such claims!
Inland Marine Insurance
Inland Marine Insurance is also referred to as a Contractors' Tools and Equipment Insurance. This policy will provide coverage for your tools and equipment if damage were to occur during transfer from job-site to job-site. It also covers your tools while they're stored offsite at a job site. This coverage is necessary because a commercial auto insurance policy only covers tools or equipment that are permanently attached to the vehicle.
Construction Bond
A construction performance bond is a type of surety bond that some commercial roofing or government projects will expect you to provide. The surety company will cover expenses (until you can pay them back) if the work you do is deemed insufficient or you're unable to complete the project. You may never expect to start a project and have it fall apart. But what if the cost of materials skyrockets? Or a natural disaster halts your project? Or your employees quite unexpectedly? Any of these things can lead you to default on the project, which is why you should consider surety bonds.
Commercial Property Insurance
If you own a building where you house tools or materials, you'll need commercial property insurance. If your building and contents are damaged by a covered peril such as a fire, your insurance company can step in to help repair the damage and replace anything that was destroyed. Without the proper insurance, property damage claims can drain you financially. For your financial protection, don't skimp on this coverage.
Business Owners Policy
Did you know that you can combine your business property insurance, general liability coverage, and business interruption insurance into a policy known as a business owner's policy, or BOP? It's a great way for roofing businesses to save money on the coverage they actually need.
A BOP often includes business interruption insurance, which can help cover operating expenses if your business or equipment is damaged and you can't operate. It can help cover employee's lost wages and your lost income or profits.
General Contractor Insurance
General Contractor Insurance: If your roofing company provides services other than roofing—or it isn't your primary business offering—consider looking at contractors liability insurance.
How Much Does Roofing Insurance Cost?
Because roofing contractors face significant risks of bodily injury, roofing insurance costs can be more expensive than the cost for other industries. The average yearly cost of roofing contractor insurance ranges anywhere from $2,000 to $5,000 annually, depending on the options you choose for your policy. Other variables insurance companies factor in include:
Location/state your business is located in
How many roofing contractors you employ
The yearly revenue of your company
Safety policies and procedures you have in place
History of accidents/injuries associated with your business
To help reduce the cost of insurance for roofing contractors—and to make your coverage more affordable—make sure that you follow proper safety procedures to protect your subcontractors and your business.
Get A Free Roofers Insurance Quote Now
Insurance for roofing companies doesn't have to be complicated if you use a licensed agent to help you determine the insurance coverage you need. You can work with a professional to determine what business insurance makes the most sense and is affordable for your roofing contractor business. If you'd like to work with one of our agents, complete the form at the top of the page or give us a call at 1-877-907-5267.
Related Articles: Construction Bond, Insurance for General Contractors, Independent Contractor Insurance, Construction Insurance
The representative was very efficient and able to provide details about the services that I was purchasing. The representative was very courteous. So far a great buy!
Very helpful and their customer service is top notch! Very pleased with their service.

Hands of Hope Adult Homecare, LLC
Great experience! I got my 2 million-dollar liability insurance from them for my catering company!

Nicole's Buddy Club Catering Company