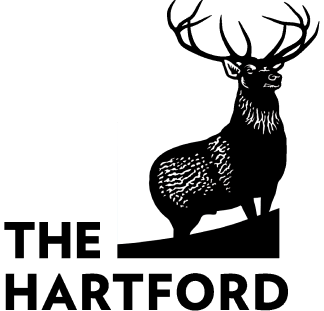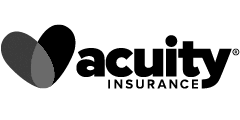 What is Cyber Liability Insurance?
Cyber liability insurance—often referred to as 'Cyber Insurance' or 'Data Breach Insurance'—comes into play to protect your business. It covers the costs to your business in the case of a data breach or cyber attack and any legal claims brought against your business.
Does My Business Need Cyber Liability Insurance?
In this day of being a data driven universe, companies of all sizes are being targeted and attacked. Any business is facing online exposure through websites, email phishing attacks, and various types of consumer interaction as well as credit card processing. One hacker, a lost laptop, phone or notebook can expose your company to serious risk. Let's not forget a virus or worm getting into your system. One serious incident can put your company's reputation, financial well being, and face a huge liability with dire consequences.
According to Kaspersky, 1 in 5 businesses has experienced data loss or exposure due to a cyber attack. Their report goes on to state that: "The average financial impact of a single data breach and attack vector for an SMB (small and medium-sized businesses) is an estimated $86.5k." Your small business cannot afford not having cyber liability insurance. What would happen to your business if it was facing any of the incidents described earlier?
If you handle any of this information, this coverage is a must:
Social Security numbers
Medical and Person Health Information (PHI)
Customer credit card information
Customer names, addresses, phone numbers, etc.
Is Cyber Liability Covered Under General Liability Insurance?
Most general liability policies will not cover the loss of customer or employee information resulting from a data breach. Some insurance companies offer very basic or limited cyber liability coverage—but with significant gaps.
What Does Cyber Insurance Cover?
Cyber liability insurance typically covers the data/technology issues now often excluded now in general business liability coverage. Often, you can pick options which will protect how your business is exposed in technology. Like other policies, you will need to have certain safeguards in place like anti-virus and firewall protection to get a policy issued. The cyber insurers may wish an assessment done and look at password procedures, access, and network configuration. Your agent and carrier can walk you through what could be needed.
First Party Damages
Cyber liability insurance offers liability coverage as protection against a claim of damages as the direct result of a data breach. This coverage may include cover for the cost of:
Loss of electronic data: This insurance covers the cost to repair damaged software or replace lost or stolen data from the cyber attack.
Cyber extortion: If a cyber criminal is holding your data and/or information hostage for a ransom, this insurance coverage can help pay for the ransom.
Business interruption/loss of income: If a data breach or cyber attack leaves you unable to operate your business, some cyber liability insurance policies can help cover lost income and expenses.
Security fixes and cyber forensics: Cyber liability will help cover the costs of upgrading your security and investigating the data breach.
Notification and identity protection for affected customers: Cyber liability helps cover the cost of notifying customers impacted by data breaches and pay for identity protection.
Fraud and credit monitoring services: Cyber liability can cover the cost of credit monitoring for any customers impacted by a data breach.
The impact on your business reputation: Cyber liability can help cover the costs of handling public relations and repairing the damage to your business reputation. Libel, copyright or infringement, and defamation
Every cyber liability insurance provider outlines different coverages and exclusions in their policies—the coverage can vary widely. So make sure you talk with a specialist to determine
Third-Party Coverage Offered
Damages to a third-party system (in case of an accidental virus transmission, for example)
Network Security and Privacy Liability: This covers your small business from liability for alleged negligence or that you failed to properly protect customer information.
Media Liability Claims: This includes accusations of libel, slander, fraud, etc.
Regulatory proceedings and or fines form regulatory bodies
Legal costs, settlements, and damage awards up to the limits of the policy
What is NOT covered by cyber liability insurance?
Property damage claims: If your property is damaged, this is covered by general liability insurance.
Third-party bodily injury: Likewise, third-party injuries are covered by general liability insurance.
Criminal Activity: Employee theft, fraud, and other 'criminal activity'
Data Breach Insurance
With so much data saved in your business' computer networks and on the cloud nowadays, you're probably extra concerned about security. Even though you take every possible measure to avoid data breaches, they can still happen. In the case of a cyber incident, you need to have data breach coverage and cyber insurance policies that protect you and your customers.
Who Is Liable for a Data Breach?
Typically, the data owner is liable for a security breach, ransomware attack or, any other cyber incident in which data is compromised or stolen. "Data owners" refers to business owners such as you who collect and store data from your customers, whether on your own networks or on the cloud. Even when the security of the data holder (i.e., the cloud provider) is questionable, the data owner is still likely to be held liable.
This means you may be responsible for damages and reimbursements if a data breach puts your customers at risk for identity theft and fraudulent charges on their credit cards or against their bank accounts. Data breach or cyber liability insurance can help offset your costs should the worst come to pass.
Are Cyber Liability and Data Breach Insurance the Same Things?
You may wonder if cyber liability and data breach insurance are the same things. They're not. Cyber liability insurance is broader. It provides first-party coverage, which is financial in nature. It covers everything from notification and investigation costs to lost revenue to repair costs for equipment. It may also cover lost profits and credit monitoring. This kind of cyber coverage also offers third-party coverage, which takes care of liabilities from lawsuits, including lawyer fees and settlements.
Data breach insurance, on the other hand, offers only first-party coverage. This is still critically important so that you and your customers can have peace of mind that if data is compromised or stolen, funds are available to help in the recovery and monitoring processes.
How Much Does a Cyber Liability Insurance Policy Cost?
Cyber liability business insurance options can be scaled according to your business's size and needs. There are a wide variety of coverage options and factors to be considered. The higher the risk, the higher the premium. Other factors that impact the cost of a cyber liability insurance policy include:
The type of the business/industry you're in
coverage limits and deductibles chosen
If your business has an increased risk of data breaches
The security measures you may or may not have in place
History of cyber attacks or data breaches
Why Should You Have a Cyber Policy?
A cyber policy, either data breach insurance or cyber liability insurance, can give you a helpful cushion in this world of technology, data and potential security difficulties. With this type of policy backing you up, your liability as a data owner won't weigh so heavily.
At Tivly, we work with you to develop a policy that fits your needs and budget. You can get a quote in minutes right online, and we'll match you with one of the insurance agents, carriers or brokers in our network. Our contact center is ready and waiting for your call, and we have the expertise to serve you well. You'll find greater peace of mind by having data breach coverage or cyber liability insurance, and your business can continue to flourish.
Get a FREE Cyber Insurance Quote
Call us today at 1-855-279-9559 to discuss your cyber risk management plan or complete the form above. For the majority of businesses, a coverage quote from an agent is available within five minutes upon answering a few basic questions about your small business.
We had a great experience. Michael, was super helpful, answered all our questions and did a great job finding us an insurance company. He also made an effort to get everything done as fast as possible. We are very thankful for the excellent service.
Perfect, Fast, and outstanding service!!!
Great experience! I got my 2 million-dollar liability insurance from them for my catering company!

Nicole's Buddy Club Catering Company