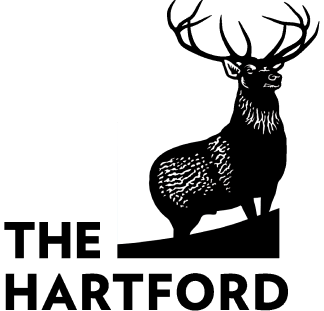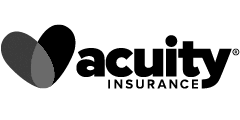 Why You Need Masonry Contractor Insurance
Masonry contractors understand the concept of building a solid foundation. It's important to take that advice and apply it to protect your business. The masonry industry comes with many risks—to you, your employees, and your customers.
As a masonry business owner, masonry contractors insurance is one of the fundamental building blocks of your business foundation. In this article, we walk you through the best types of insurance you can get to protect your small business.
The Basic Types of Masonry Contractor Business Insurance Coverage
Masonry businesses face such a wide variety of risks in everyday work. There are some business insurance policies masons absolutely need and others you should seriously consider to protect your business.
General Liability Insurance
Masonry businesses need to have a general liability insurance policy in place. General liability insurance coverage protects masons from claims of third-party bodily injury and third-party property damage. Most general liability policies also cover advertising injury and completed operations for your masonry work. Liability insurance policies will cover court costs and legal settlements.
Example: A potential customer visits your showroom. While looking at some brick samples, they topple some shelving. The customer ends up in the emergency room with a broken foot. Your general liability policy pays for their medical expenses.
You may also want to consider an umbrella insurance policy. It can often be more affordable to purchase umbrella liability instead of upping the limits of your other policies.
Commercial Property Insurance
Commercial property insurance—also referred to as business property insurance—is important coverage for a masonry contractor to include in their business insurance policy. Often, masonry contractors operate their businesses from a storefront which may serve a dual purpose: a showroom to display the stock and a warehouse to store the inventory.
Property coverage will protect your business assets like furniture, products, inventory, equipment (whether leased or owned), as well as the building itself. If your building or property was damaged or destroyed or damaged by fire, hail, wind, theft, or vandalism this policy offers protection. Your insurance company can repair the damage or replace it (either replacement cost or actual cash value).
Business Owners' Policies
Insurance carriers can bundle commercial property coverage, general liability insurance, and business interruption insurance to form a business owners' policy (BOP). A business interruption insurance policy—also referred to as business income and extra expense—can help cover a business's expenses if significantly damaged and unable to operate. It includes things such as lost profits, payroll, taxes, and a temporary location to operate if necessary.
Insurance companies often offer a business owners' policy at a more affordable price than purchasing each coverage separately. It's usually only available to small and medium-sized businesses. Insurance agents can help you decide if a BOP is right for your business!
Workers' Compensation Insurance
Cutting stone and laying bricks is a difficult and labor-intensive job. Heavy lifting can lead to knee and back injuries. Bricks pose a hazard if they fall off pallets or loose brick falls off partially complete walls. Because of these risks, if a masonry contractor hires any employees, workers' comp insurance is a must.
Workers' compensation insurance is required in almost every state and is meant to protect your employees and your business. How? If an employee is injured on the job, this policy will cover their medical payments and lost wages until they're able to return to work. It will also protect your brickmason business from being sued for the injury. Speak with a knowledgeable independent insurance agent to determine the level of coverage you need.
Example: A deliveryman is using specialized lifting equipment to unload a pallet of bricks off the truck at a job site. Unfortunately, there's an accident and the bricks slide off the pallet and land on your contractor and pin him to the ground. He's rushed to the ER with a broken leg and unable to work. Because the injury is work-related, workers' compensation will pay for their hospital stay, medical bills, and his lost wages until they're able to return to the job. If your employee had died in the accident, the insurance company would pay survivor benefits to his family.
Make sure you have adequate safeguards in place to protect your employees. Whenever possible, make sure they have level job sites to work at, that they are bracing partially completed work, and that adequate attachment points are used. Do your best to ensure that the entire structure they're working on is safe and free of fall hazards.
Commercial Auto Insurance
Do you use a truck and trailer to haul brick and other masonry materials to job sites? If you use any vehicle for business, you need to have a good commercial auto insurance policy in place for your company's vehicles. If your personal auto insurance carrier finds out that you were using the car or truck for business purposes, any claims submitted to them may not be covered.
Inland Marine Insurance
Inland Marine Insurance—Sometimes referred to as Contractor's Tool and Equipment Insurance—covers the tools of your trade. You likely travel to a jobsite with your expensive tools in your vehicle, right? Did you also know that anything not permanently attached to your vehicle isn't covered by commercial auto insurance? So you'll want to consider inland marine coverage to protect your tools and contractors' equipment while in transit (or stored at a job site).
Builders Risk Insurance
Builders risk insurance will protect your masonry projects until they're completed. This includes damage to the project as well as the equipment and materials you're using. Please note that it pays for property damage only due to a covered cause (and includes the replacement of stolen items). Some companies will require this coverage to safeguard their projects.
Professional Liability Insurance
Professional liability insurance—also referred to as errors and omissions insurance or E&O coverage—protects you if you make any errors in your work, are accused of professional negligence, or cannot complete a project on time. Professional liability insurance coverage is important if you help with design plans or give professional masonry advice.
How Much Does Masonry Insurance Cost?
The average insurance costs of a $1,000,000/$2,000,000 general liability coverage for a masonry business ranges from $47 to $69 per month. Contractors Liability shows the average to be anywhere from $710–$1,150 annually.
Factors that influence insurance rates includes:
Location/state your business is in
The size of your business
The number of employees you have
Annual payroll and revenue
The masonry services you offer and associated risk
Whether or not you want to insure your property
The cost can vary spending on the insurance company you choose as well as the deductibles and coverage limits chosen. A licensed insurance agent can help walk you through your options and choose the best masonry insurance for your business.
Get a Free Masonry Insurance Quote
Let us help you find masonry insurance for your business and keep your mind at ease. Our goal at Tivly is to make sure you get you a free quote quickly and easily at a rate you can afford. Simply complete the form at the top of the page to get a quote or call us at 877-907-5267.
Related Articles: Handyman Insurance, General Contractor Insurance, Independent Contractor Insurance