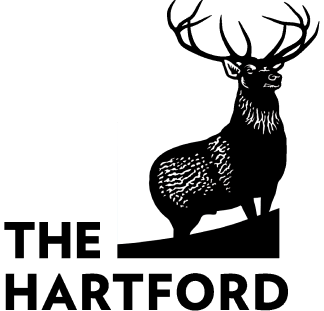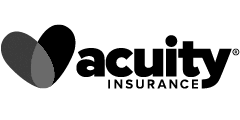 Do you own a janitorial or lawn care business? Or perhaps you act as a general contractor, artisan tradesman, or landscaper? We can find policies to fit your needs, even if your business seems to change from day-to-day—as it often does for the jack-of-all-trades handyman.
Whether you are just repairing a screen door, trimming trees or completely remodeling a kitchen and bathroom—if you are entering someone's home or place of business, you need a commercial general liability policy. The smallest caulking job—if done incorrectly—can cause thousands of dollars worth of damage if the homeowner experiences water leaks. A fallen broom or tool can easily become a tripping hazard that could lead to an injury. Handyman insurance is a way to mitigate these risks.
Any money saved by not insuring yourself against exposures could be dwarfed by court costs and/or damages if something goes wrong. Having handyman insurance in place can help protect you and your business from claims of bodily injury or property damage. Those claims could result in financial chaos for your handyman business—especially as a small business owner.
Do I Need Handyman Insurance for Work I Do?
Aside from protecting your business and your personal assets, there are a few reasons to consider getting the appropriate coverage:
Some states require anyone doing home repairs to obtain general liability insurance

Many apartment complexes require proof of insurance to allow you to work with them

Bank-owned properties also require proof of insurance to make improvements

It's necessary if you have a contractor's license or perform electrical or plumbing work
Who Needs Handyman Insurance Coverage
Some business owners who may need this specialized insurance package can include:
Handyman business

Unlicensed contractor

Home repair business

Installation services

landscaping work

Flooring installation
Anyone doing carpentry, plumbing, or electrical work that doesn't require a license or permit should consider this coverage.
Why should you consider coverage?
Example: You're installing appliances for one of your customers. While trying to maneuver a stove through the doorway, you lose your grip and the stove crashes to the floor. Your handyman liability insurance policy will cover the cost to repair the floor.
Business Owner's Policy (BOP)
You should consider a Business Owner's Policy to save money on general liability insurance, commercial property insurance, and business interruption insurance:
General Liability Insurance: A business owners policy typically includes general liability insurance. Many states require a handyman to have liability insurance for their business. The policy typically covers:
Third party bodily injury claims: If you're working in a client's home and any of your tools inadvertently injure them, associated medical expenses are covered.
Third party property damage: If any of your client's property is damaged over the course of the project it can be covered under this policy.
Personal injury: If—for whatever reason—the client claims that you slandered them in some way, this insurance typically covers the claim (up to your policy limits).
Commercial Property Insurance: If you own or lease a commercial space you need to protect your equipment in case of fire or theft—that's where commercial property insurance comes into play.
Business Interruption Insurance: Business interruption insurance should be included as part of your handyman business insurance package. If your business is damaged due to a natural disaster, this type of coverage can help pay lost profits, cover operating expenses and payroll.
The Other Coverage a Handyman Should Consider
Commercial Auto Insurance: If you use a vehicle for your business (transporting tools, ladders, etc.) then you should consider commercial auto insurance policy. It covers expenses incurred to the vehicle in case of collision, weather damage, or vandalism as well as medical expenses related to bodily injury.
Inland Marine Insurance: Unlike the name implies, Inland Marine Insurance is not related to water transport. Instead, it refers to any tools or equipment used in your business that are being transported from your home or place of business to your worksite. If these items are damaged, lost, or stolen, this policy can cover the cost of repair or replacement. It's often referred to as Contractor's Tools and Equipment Insurance.
Workers' Compensation Insurance: If you have employees, you need to consider this coverage—some states may even require it. The policy will cover lost wages and medical expenses should your employee be injured on the job. It can also protect the employer from being sued for the workplace accident.
How Much Does Handyman Insurance Cost?
There are a few questions any good insurance agent will ask you to help determine what additional coverages you may need in your handyman insurance policy. For example—what type of work are you doing? This can be a challenge because the very nature of the term "odd jobs" means that the nature of your work isn't consistent–you may not know ahead of time what a customer needs.
However you could think of it in terms of what you won't do. The question is meant to assess risk. Will you be doing things like roofing? Extensive remodeling or repair? Handyman insurance is meant to cover minor jobs, not exhaustive contracting. Your agent will need to differentiate the services you're offering.
How much do you make in a year? Or expect to make? Your insurance professional isn't being nosy; annual income is key in determining your quote for handyman insurance. Your physical location, years of experience, and whether you have employees are also things that might be asked and factored into the equation.
The average cost for handyman insurance is a wide range from $360–$1,000 annually. The cost does vary by state and the level of risk in the small business. The bottom line is that the coverage is affordable, and no one should be caught without it.
Get A Free Handyman Liability Insurance Quote
Finding the right handyman insurance coverage doesn't have to be a difficult process. If you work with an experienced agent, they can get you multiple quotes to find the best price for you quickly and easily. To become an insured handyman, give us a call today at 1-877-907-5267 to get a quick + free insurance quote for handyman insurance. Or complete the form above to start the process and one of our agents will connect with you soon.
Handyman Insurance Quotes Include:
| | |
| --- | --- |
| Additional Insured Included: | YES |
| Free Certificates: | YES |
| Payment Options: | YES (Pay in Full OR Payment Plans) |
| Low Down Payments: | YES (Flexible Payment Options) |
| Coverage Limit Minimum: | $2,000,000 / $2,000,000 / $1,000,000 |
Related Articles: Commercial Auto Insurance, General Contractor Insurance, Construction Insurance
Great turn around time and the staff make every process very easy. User-friendly organization.
The service has been great, very efficient, easy to talk to, and they explained everything. I recommend them.
One call and I had a policy within hours! Very affordable and responsive A+!