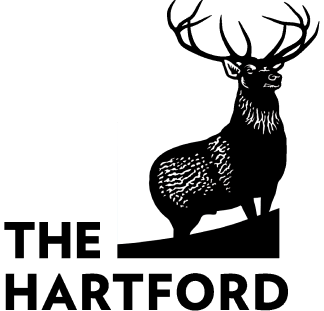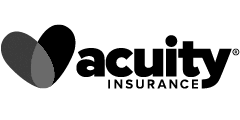 Find The Right Painters Insurance for Your Business
Paint contractors perform a wide variety of tasks associated with painting. You may patch drywall, spackle holes, and install or paint trim for clients. If you focus on exteriors, you may be climbing ladders to paint siding or windows. Or you've invested in expensive equipment like industrial sprayers.
In this article, we'll take a look at what business insurance coverage needs to be in place to cover you and your small business. We talk about the different risks you face, the coverage options available to a small painting business, and even what you might expect to pay.
What Risks Does A Painting Business Face?
The risks a painter faces largely depends on the type of painting that you do—interior or exterior.
Exterior Painting
One example of the questions you'll be asked as you seek out a quote for painting insurance for outdoor painting is, "How high up do you go? Are you working on scaffolding? Ladders? Cherry-pickers or other heavy machinery?" Risk assessment is a large part of determining the extent of your needs, and the questions you're asked are to determine the scope of your exposures. If you're working 2 or 3 stories in the air, the risk of serious injury increases.
Example: One of your painters is working on a ladder. On their way down to move the ladder, they lose their step and fall. The painter breaks his arm. But if you have a workers compensation insurance policy, the insurance company will pay the painter's lost wages and medical expenses from the work-related injury.
Interior Painting
Any contracting done inside a home or place of business poses unique risks, and painting interiors is no exception. No matter what the skill level of a painter is, accidents happen. Whether or not you engage in mostly residential or commercial interior painting will make a difference in the painter insurance that will best suit you.
The method of painting you utilize will come up, as well; whether or not you use brushes or spray guns has an impact on the type of coverage you need. Certain aspects of painting insurance will be the same no matter what your specific process or whether you specialize in interior or exterior work.
Example: One of your painters is spraying the basement of an older home. They didn't realize that there was some antique furniture being stored down there that wasn't properly covered. The overspray damages some of the chairs. If you have painters general liability coverage in place, it should cover the third-party property damage that was incurred.
What Should Painters Insurance Coverage Include?
Choosing the right commercial insurance for painters while reducing the risk your small business is exposed to can seem overwhelming. It can seem as though there are as many options in business insurance quotes as there are colors. Some standard coverages that we recommend for your business include:
General Liability Insurance
A general liability insurance policy protects your company against claims of third-party bodily injury, property damage, and libel/slander. This would protect you in the event of an accident at your business or in another location where you or your employees are painting.
Example #1: You're painting the interior of a church and the pastor walks into the sanctuary to check on your progress. However, he trips over the canvas covering the floor and twists his ankle while knocking his head against the wall. General liability will pay the medical bills associated with the third-party bodily injury.
Example #2: You're working on scaffolding at a client's home and accidentally knock your paint bucket off—it splatters all over the homeowner's deck. General liability will cover the property damage and costs associated with fixing or replacing the damaged deck.
Other Insurance Options to Consider
Paint company business owners should consider adding the following insurance policies.
Commercial Property Insurance
Commercial Property Insurance protects your business property and inventory against complete loss or damage by accident, theft, or fire. If you own an office or store inventory and other equipment in a warehouse, this coverage is necessary. Some insurance companies will combine property insurance and general liability into a Business Owners Policy (BOP). This can often be more affordable than purchasing the coverages separately. Check with your insurance company to see if a BOP is an option for your painting business!
Workers' Compensation Insurance
Almost every state requires workers' compensation insurance—or workers' comp—to protect your employees. Workers' compensation covers medical costs and lost wages for painters injured in a work-related accident. It also applies if they're exposed to something that makes them sick. Because insurance requirements vary from state to state, an insurance agent can help you determine if this policy is necessary for your business.
Commercial Auto Insurance
If you own vehicles for transporting ladders, paint, sprayers, and other equipment to and from job sites you need commercial auto insurance in case of collision or accident. Your personal auto policy will exclude coverage if they find out you were using your vehicle for business purposes. That's why a painter insurance package isn't complete without commercial auto. Most commercial auto policies will include collision coverage, medical payments, bodily injury, and comprehensive coverage.
Inland Marine Insurance
An inland marine insurance policy covers damages that may occur to any tools or equipment that you're transporting between your business location and a job site. It also covers theft or vandalism to your equipment when it's stored at a job site. Anything not permanently affixed to your vehicle is excluded from commercial auto coverage. Having equipment coverage to help protect your expensive equipment comes in handy with this insurance policy.
Professional Liability Insurance
While the need for a professional liability insurance policy isn't typically a necessary coverage for painting contractors, it may apply depending on the services you provide. If you give professional advice or opinions to clients, a professional liability policy may be necessary. An experienced agent can help you determine if you need this to protect your business.
How Much Does Painters Insurance Cost?
Insurance for painters doesn't have to be expensive! The average cost of a business insurance policy for painting businesses costs roughly between $29 and $89 a month, with the average painter insurance cost being around $50 a month. Talking to an experienced insurance professional who understands your business is key.
You should prepare for the questions you'll be asked, such as "How many employees do you have?" and "What are your annual gross receipts?" This will streamline the process and help you determine the right insurance that fits your needs. Other factors that affect pricing will include:
The services you offer (i.e., whether or not you offer interior or exterior painting)
The type of tools and equipment you use
How many subcontractors you employ
Whether or not you have a history of claims
Heavy equipment or machinery that's used
Whether or not you have property or vehicles that need coverage
The information provided in the beginning will get you the most accurate insurance quote, so gather as much information as you can to give the agent you're working with.
Get A Free Painters Business Insurance Quote
At Tivly, our goal is to help business owners protect their businesses as efficiently as possible. If you need painters insurance, we want this to be a painless process. We are dedicated to helping you find the right business insurance coverage at an affordable price. To get a free painting insurance quote, complete the form at the top of the page or give us a call at 1-877-907-5267. The bottom line? We want to help you protect your business!
| | |
| --- | --- |
| Additional Insured Included: | YES |
| Free Certificates: | YES |
| Payment Options: | YES (Pay in Full OR Payment Plans) |
| Low Down Payments: | YES (Flexible Payment Options) |
| Coverage Limit Minimum: | $2,000,000 / $2,000,000 / $1,000,000 |
Related Articles: Handyman Insurance, General Contractor Insurance, General liability Insurance, Powder Coating Insurance
Fast response, ideal solution. Everyone I dealt with was courteous and professional and more than qualified to help me find the right insurance coverage for my company. I would absolutely recommend them to anyone needing commercial insurance.

Aeos Solar, LLC
This insurance purchase for my business was the most seamless phone encounter I have ever had in any phone purchase process bar none. Information was requested once and moved smoothly from one person to the next as we moved thru the purchase. Each person I dealt with was friendly, professional, and focused on determining my needs and the best way to match me up with the solution. Absolutely stellar!!!
Great experience! I got my 2 million-dollar liability insurance from them for my catering company!

Nicole's Buddy Club Catering Company